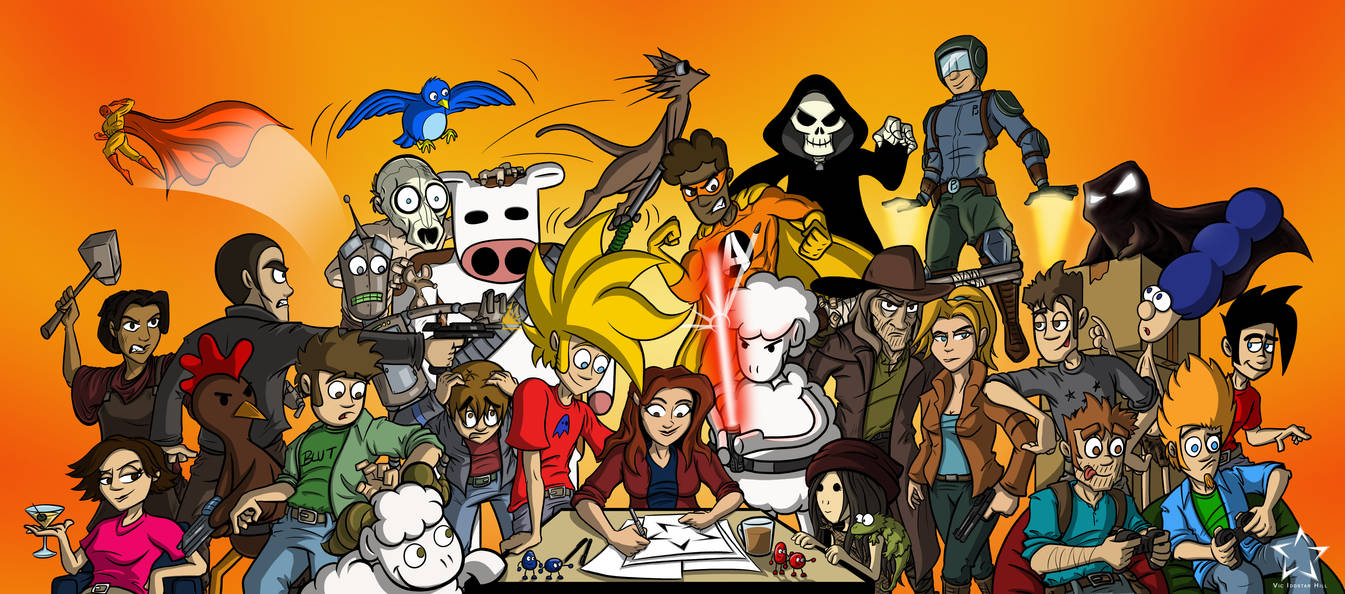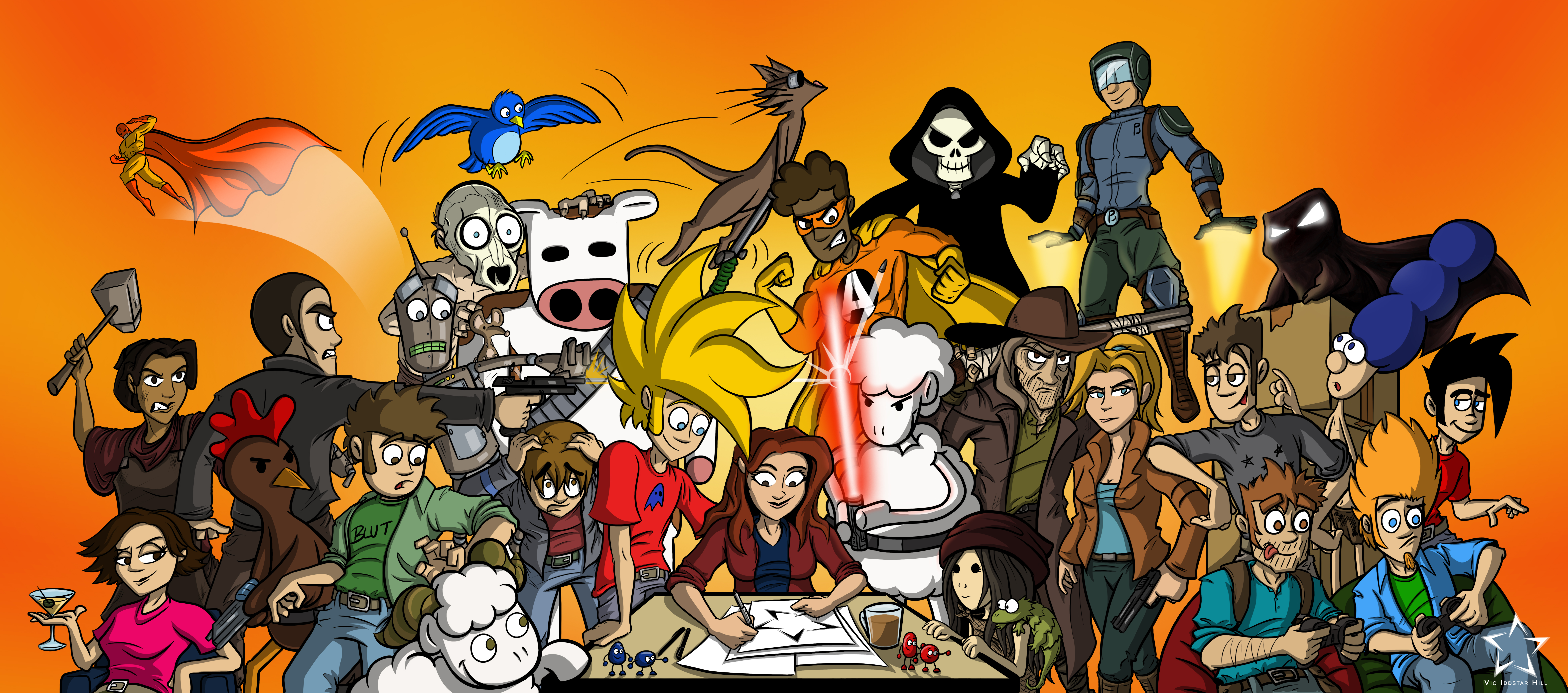 Watch
The projects I've been working on have evolved a lot over the last few years as I've moved from short form joke comic strips to comic books and longer narrative stories. I've got a lot of new stuff on the cards for the next few years, including a strong return to digital pieces and even a new webcomic.

I wanted to put something together that really reflected me, and what my work is about. It became very clear that while my medium has changed from comics, to animation, to film, and then back again, the consistent theme is story telling - everything else is means to an end and the end is to tell my stories and to share the characters I've created. So here is my character wrap up, which features at least one or two character representatives of every original comic or animation project of note that I've created in the past, present and future.

There was something really nice about drawing all this together, and better yet to put myself in the middle of it all. You may recognise some of these characters, and some you may not. Many of them have never been in the spotlight before, and some are for the projects that I'll start sharing more about as this year goes on. The piece is named 'Iddstar Massive', as a nod to Paul Kidby's piece 'Discworld Massive'.