Hey you, go here:
www.inkshares.com/books/missio…
My friend Ferd Crotte is participating in a contest on Inkshares with his book Mission 51. The story is about an Alien named Mat and his adventures on Earth around 1954. It's a really touching story and I've worked with a group of artists to bring it to life with awesome color illustrations! If your pre-order the book right now (it's only like 10 bucks!) you can get an ebook with all the color plates! Or for $20 you can get a hard copy of the book! It's a fun read, you won't regret it.
He really needs you to pre-order now so he can reach the quill goal of 250 pre-orders. Don't worry, this is not a risky investment, if we don't reach the quill goal you get your money back!
In case you're wondering what kinds of illustrations are in the book, here's an example of one I made: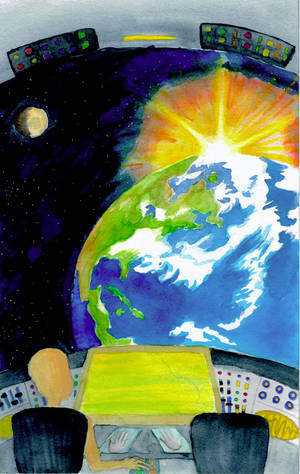 The other's are shown on Ferd's blog here:
thebestparts.net/mission-51-ar…
Please help us make this book a reality on everyone's shelves!