Theory: Dunsparce is a MOTH!?
3 Favourites
20 Comments
637 Views
(By moth, I'm referring to moth caterpillars.)

I've been really into moths since I first found one resembling Shiny Dunsparce, the Rosy Maple Moth, resting on my front door a few years ago. Maybe it's just the moth fan in me hoping there's something here, but after thinking about it for a while, I concluded that Dunsparce may have a legitimate connection to moths!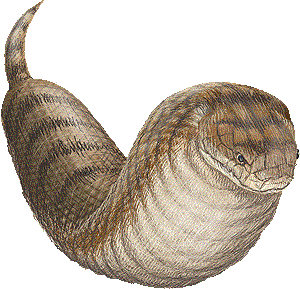 Unknown artist's interpretation of the Tsuchinoko
Some of you may know that Dunsparce is supposed to based on Japan's fat-snake cryptid, the Tsuchinoko. More specifically, it's a pun on one of its aliases "Bachi Hebi" (bee snake), likely referring to its short stinger-like tail. Thus far, all photos of the creature have turned out to be misidentifications of other species, including lizards, large slugs, and
hornworms
, if not straight-up hoaxes. I for one think these hornworm misidentifications may be reflected in Dunsparce's design.
An alleged Tsuchinoko that turned out to be a hornworm
Hornworms (sphinx moth caterpillars) can be rather large caterpillars with a thorn-like appendage poking out from their rear. Some species even have eyespots that help them mimic snakes to deter predators. In comparison, Dunsparce is a rather large larva-like Pokémon (4' 11" according to the Pokédex, but usually depicted smaller) with a horn poking out of its rear, but what really convinces me of the caterpillar connection are those ring-circled eyes. They sure look like eyespots to me!
"The Dunsparce Deception" compares Dunsparce to Caterpie (based on swallowtail caterpillars, which resemble some hornworm species)
Some sphinx caterpillars even turn pink! Shiny Dunsparce? (Click images for sources)
This may just be over-speculation on my part, but Dunsparce also seems to share many characteristics with an Egyptian sphinx (after which these caterpillars were named). The prongs on its chin may simultaneously represent the forearms and false beard of a resting sphinx, while the stripes on its back (also nodding to bees) resemble blue-and-gold-striped Egyptian headpieces called a nemes. (Coincidentally, these headpieces also depict a snake, perhaps hearkening back to the serpentine side of Dunsparce's origin.) Its eyespot-like eyes may double as a reference to Egyptian eyeliner.

"Sphinx; so named from the fancied resemblance of the larva, when in repose, to the Egyptian Sphinx." — An accentuated list of the British Lepidoptera, with hints on the derivation of the names

Model of a winged Egyptian sphinx
Dunsparce's tail could be interpreted as a pyramid positioned behind a sphinx
Despite it having wings, I'm not convinced that Dunsparce draws inspiration from adult moths. (That's a feature I imagine nods more to bees and possibly winged sphinxes.) However, it may be worth noting that some sphinx moths mimic bees. Seeing that sphinx moth pupae also share similarities with Dunsparce—the underdeveloped wings, drill-shaped abdomen, lack of legs, and the fact that hornworms burrow underground to pupate—it might not be too farfetched to think of Dunsparce as a hornworm that hasn't quite fully matured into a moth.
Snowberry Clearwing, a bumblebee mimic
Tersa Sphinx pupa (photo by Sasha Azevedo from BugGuide)
In a nutshell, Dunsparce's design may be a combined pun of bee snake and sphinx caterpillar.