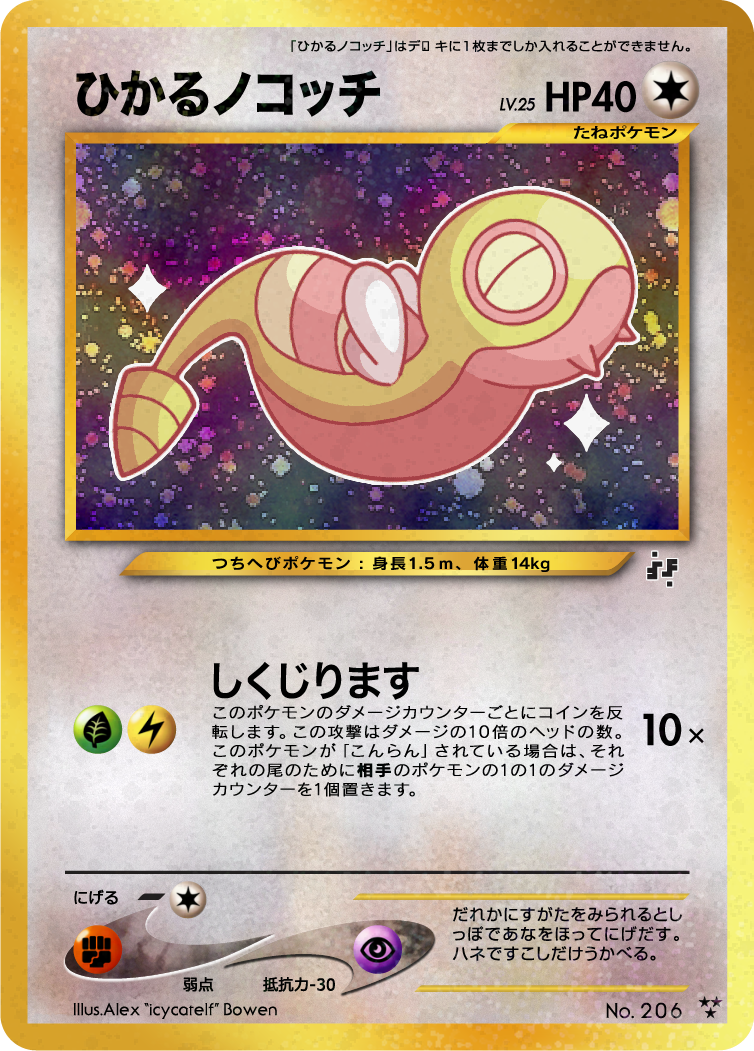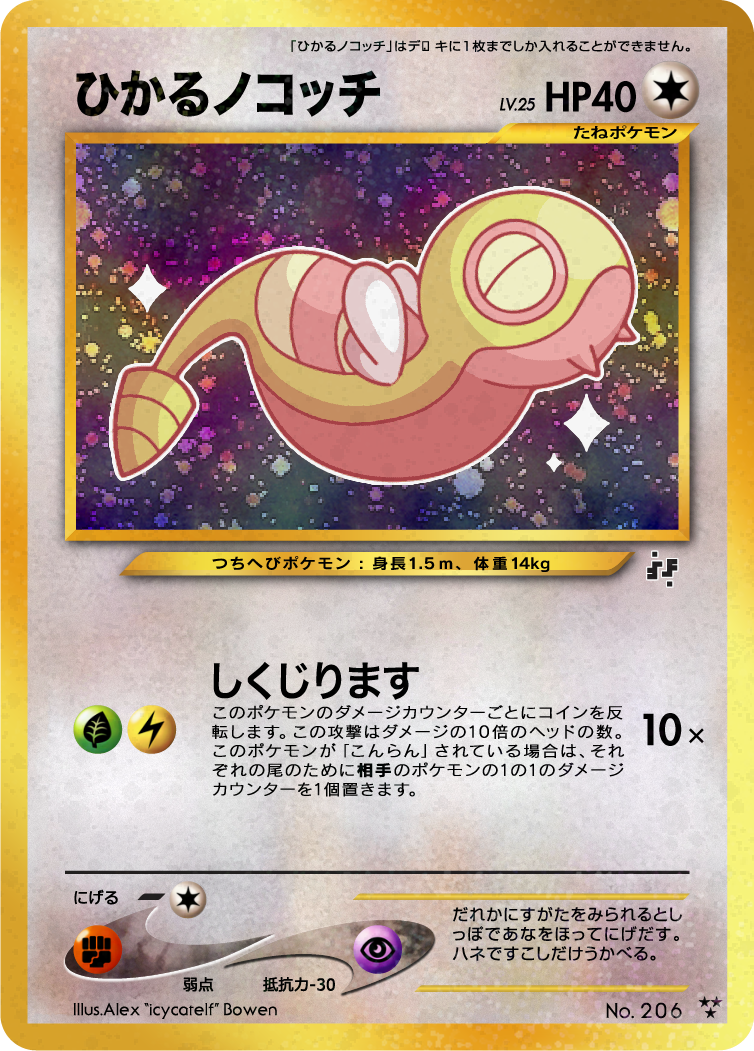 Watch
EDIT: Remade using my new Japanese Neo templates.

Forgive my Japanese. I used an online translator.

- - -

Shining Dunsparce Lv.25 HP40 - You can't have more than 1 Shining Dunsparce in your deck.

Land Snake Pokémon. HT: 1.5 meters WT: 14 kilograms


(G)(L) Bumble 10x
Flip a coin for each damage counter on this Pokémon. This attack does 10 damage times the number of heads.
If this Pokémon is Confused, put 1 damage counter on 1 of your opponent's Benched Pokémon for each tails.

When spotted, this Pokémon escapes backward by furiously boring into the ground with its tail.
Weakness (F) Resistance (P) Retreat Cost (C)
- - -
Fake card, illustration, and blank by me.
Dunsparce is Copyright Pokémon/Nintendo.