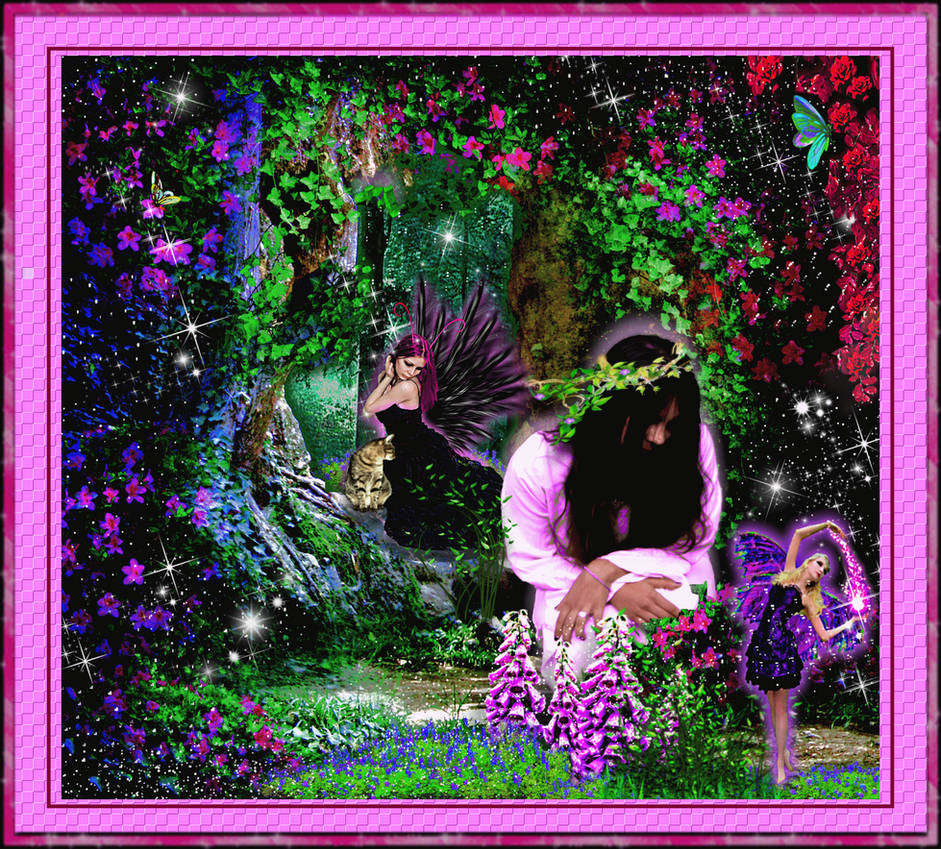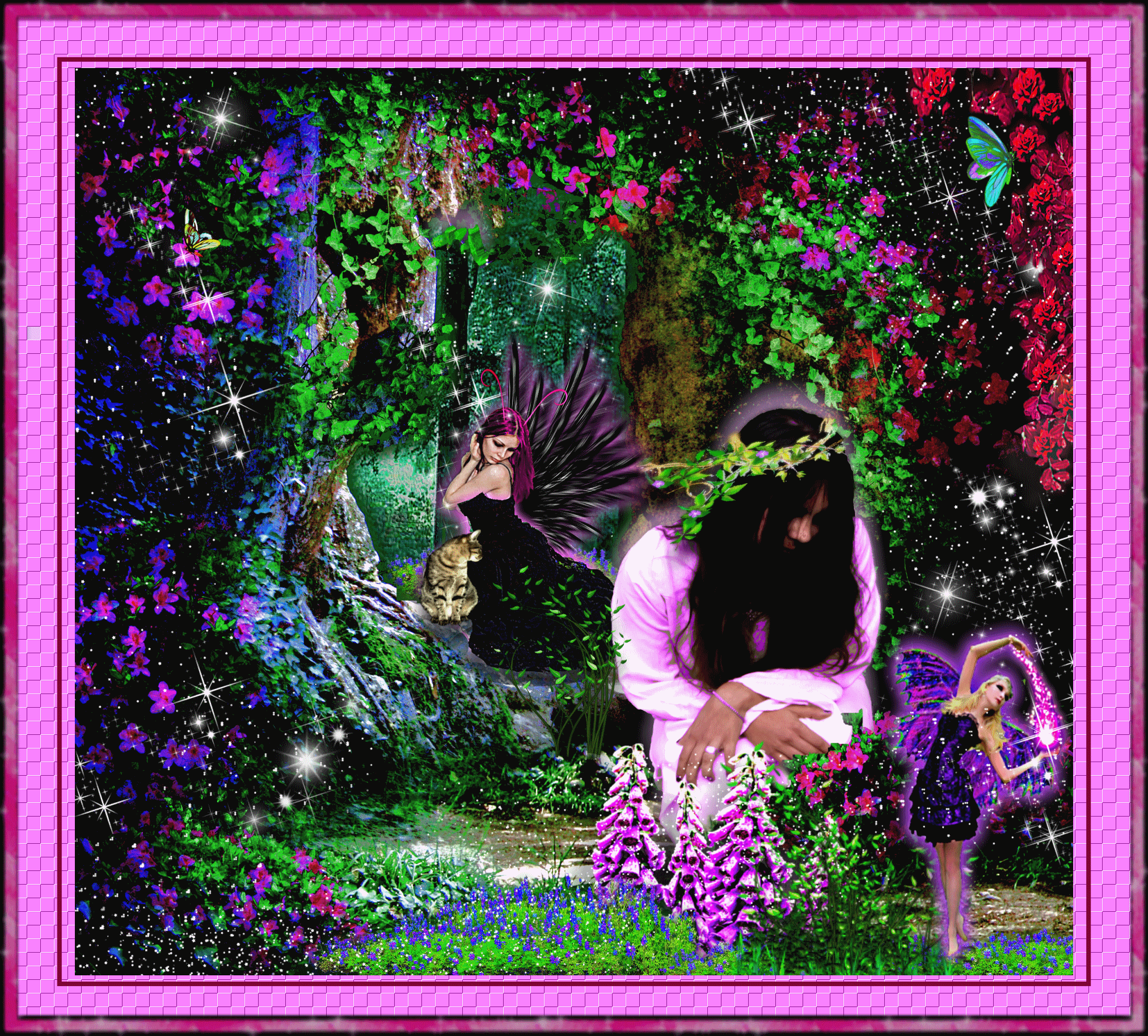 Watch
This for NaomiFans-Challenge 20. July 2012
Brushes in CS6 used:

Fantasy_Lighting_Brush_Kit_by_KeepWaiting:
FantasyLights-Dirt2.abr:
keepwaiting.deviantart.com/.../Fantasy-
Lighting-Brush-Kit-1186437
download link:
[link]
3717/Fantasy_Lighting_Brush_Kit_by_KeepW
aiting.zip
profile:
[link]
+++++++++++++++++++++++++++++++
anodynestock_light bl_pixie dust.abr
www.scribd.com/doc/19012064/Brushes-
Collection
home page to www.easyelements.com:
[link]
easyelements Star Brushes by Robert
Redwood
(Bio:
[link]
www.easyelements.com/free-photoshop-
brushes.html)
text link:
[link]
photoshop-brushes.html
banner link:
[link]
files/easyelements-free-brushes.jpg
++++++++++++++++++++++++

Stock png:
fireflies_and_sparks_stock_by_starlitnox-
d4vtkb2-line
[link]
qh=žion=&global=1&q=starlitnox#/d4cdi
wz
download link:
[link]
1139/fireflies___stock_by_starlitnox-
d4cdiwz.png
++++++++++++++++++++++++
Required piece:

main background_16_by_elenadudina-
d54ence
[link]
173/9/1/background_16_by_elenadudina-
d54ence.jpg
download link:
[link]
2782/background_16_by_elenadudina-
d54ence.jpg
____________________
Required piece:

Girl in White Dress: Look Down Stock
girl_in_white_dress_stock_10_by_naomifan-
d57gieq
[link]
Down-Stock-314846168?q=gallery
%3Anaomifan%2F36770225&qo=5
(frame or head wreath--made from
[002351].png by Sue Chastain, About.com
Graphics Guide) from Abour.com Graphics
Software: Free Photo Frames in PNG Format
[link]
oads/ss/styleframes.htm
___________________________________
In BG Required folder, used anyway:

landscape_by_outlawoflove-d525jxx--OOL-
Land02 -- used as bg behind in part in the
tunnel spot
Image Pack:
[link]
e/a/_landscapepack_by_outlawoflove-
d57zuca.jpg
+++++++++++++++++++++++++++
other DA stock used:

Greenery:
[link]
om/gallery/36643368
*clump of green: plant 04 -by-
justalittleknotty.deviantart.png
[link]
lump-0-Green-04-304516255?q=gallery
%3Ajustalittleknotty%2F36643368&qo=5
*vines (or Clump-o-Green 01) -by-
justalittleknotty.deviantart
[link]
lump-o-Green-01-304517102
*Fairy Bells-by-justalittleknotty
Mixed Pack 1:
[link]
ixed-Pack-1-199720650?q=boost
%3Apopular%20((plants)%20AND%20(by
%3Ajustalittleknotty))&qo=1
used: 1 Fairy Bell Stem.
______________________________

Sophie-Y Plants and FLowers--Used:
3386988394759765508.gif
ground cover blue flowers
[link]
sa=t&rct=j&q=Sophie-Y+Plants+and
+FLowers&source=web&cd=2&ved=0CFcQFjA
B&url=http%3A%2F
%2Fsophiefzy.deviantart.com%2Fart%2FPNG-
PLANT-AND-FLOWERS-
255610951%3Fmoodonly
%3D1&ei=b3gJUKC9AoKE8ATfsqm8Cg&usg=
AFQjCNFgJyUxD8_tbKoz3szd1msmH_2T6w
link:
[link]
0951/png_plant_and_flowers_by_sophiefzy-
d486mo7.rar
_____________________________
butterflies:

queen_alexander_birdwing_png_by_madetob
eunique-d3070u1
[link]
Queen-Alexander-Birdwing-PNG-
181726201?q=gallery%3Amadetobeunique
%2F27532042&qo=6
other stock:
rose corner rt: made from 5d1b3eb6 by:
[link]
++++++++++++++++++++++++++
other fairy:

model_stock_3_by_liam_stock
[link]
126/0/b/model_stock_3_by_liam_stock.jpg
________________
:iconshd-stoc:
wings: DespairWings_shd-stock
[link]
213/c/1/Despair_Wings_Object_Stock_by_shd
_stock.jpg
_____________________

STOCK_PNG_neon_antenna_2_by_MaureenOl
der--anteni b (they pink, look close she in
black leaning on a tree in tunnel)
[link]
220/6/f/STOCK_PNG_neon_antenna_2_by_M
aureenOlder.jpg
______________________
her cat: KatnapperMisty1
from:
[link]
km/katnapper.htm
cat link:
[link]
tnapper/KatnapperMisty1Preview.jpg
+++++++++++++++++++++++++++

small fae:
fairy_tale_stock_by_mariaamanda-d4y7om7
[link]
121/a/8/fairy_tale_stock_by_mariaamanda-
d4y7om7.jpg
__________________

GreenOrb2WithTrail_By_VooDoo 4u2nv -
(pink in pic) - no longer in gallery
___________________________

stock_faery_wings_by_s0wil0-d346dog
[link]
338/e/a/stock_faery_wings_by_s0wil0-
d346dog.png
==========================
I think I got ever'thing.
here be contest rules etc:
[link]
[link]
miFans-Challenge-314999039

The contestress (I make up
my own words: thank you.)
SO, these pieces are at her invite so blame
these on her lol !

ALL GIRLS IN WHITE DRESS
[link]
t.com/gallery/38250513?offset=24
(from address bar, prob won't work)
use:
[link]
miFans-Challenge-314999039
FYI:
[I learned you can't, at least in OPERA, copy
a link from the address bar if it say offset in
it when you paste it. you have to rt click on
download link and save target address or
the link goes to nowheresvilleshire. ]
CHALLENGE WEBSITE:
[link]
miFans-Challenge-314999039
BACKGROUNDS: VARIED ARTISTS
[link]
0859765
ALL GIRLS IN WHITE DRESS
[link]
50513
RULES:
NaomiFans Challenge
4 days, 4 hours ago by ~NaomiFan
Journals / Personal
Sorry it`s been a long time since I posted
the last Challenge because I didn`t had a lot
of time to do something with it.
But here is a new Challenge. I won`t call it
NaomiFans Weekly Challenge anymore but
NaomiFans Challenge because I don`t know
if I can do it every week.
For this Challenge I want you to use one of
this Backgrounds folder:
[link]
0859765 AND one of this Model Stocks
folder:
[link]
50513
You can chose different Stocks to add them
to this but the Background and one Model
Stock of this Folders must be in the finished
piece.
Don't forget to take a look at the Rules of
the Background Stock Providers!
Hope you have fun with it
Have a great Day
Naomi
that's all folks

Reply

Reply

this is really Beautiful *_* I love it
Reply

Thank you so much! I'll be uploading more soon, been ill for a bit, hope winter gives me time to do it properly, have many I've made since June...
Reply

thank you again for your friendship and support, have been trying to get to these msgs for sometime and to get to uploading a backlog of images. had a bad few months, starting to do better I think, winter will give me the time to get to it
Reply

Reply

Total Beautiful *_* I love it Thank you
Reply

thank you. now can we do more than 1 entry, is there a limit etc? all contests vary there and I really couldn't find it in the rules... got into the manic version of my crazy self and have a couple more I've been working on. pls let me know..
Reply

There is no Limit you can do as much as you want

Reply

really!! well, since I'm in my manic mode (I'm bipolar and proud of it...when I swing down I tend to catch up on sleep I miss when I'm spinning faster cuz I work then 16 hours a day on this computer then and need the sleep!)...I do have a couple more I'm working on...have some faves in the background dept there...nice collection. The white dress hard for me to work with cuz I don't know how to change clothes on people yet like some entries had done; only been doing this "composite" stuff 2 years, self taught so have lot to learn yet. I did find the quick select tool on CS6 which is awesome way to cut backgrounds but then have to make png out of them and take out the color background (usually white) it leaves... don't know how to make it transparent yet in CS. sorry for the long letter....
Reply

No problem was really intersting for me to read (will write you per PM why)
I will start on Monday a new Challenge maybe this will be a theme for you as well
Reply

just now getting to all my messages. had 200, working down. So you may have already told me why.... haven't been able to do much past few months and longer I procrastinate worse it gets, have so much to upload here. All sitting waiting. Had some depression issues that have wasted all rest of the summer and fall, kept me indoors and mostly offline, apologize but not too much can do, some meds they want to give me I can't take for one reason or another. So I do what I can. Hope to get back uploading soon.
Reply

Very colorful

Best of luck in the challenge

Reply