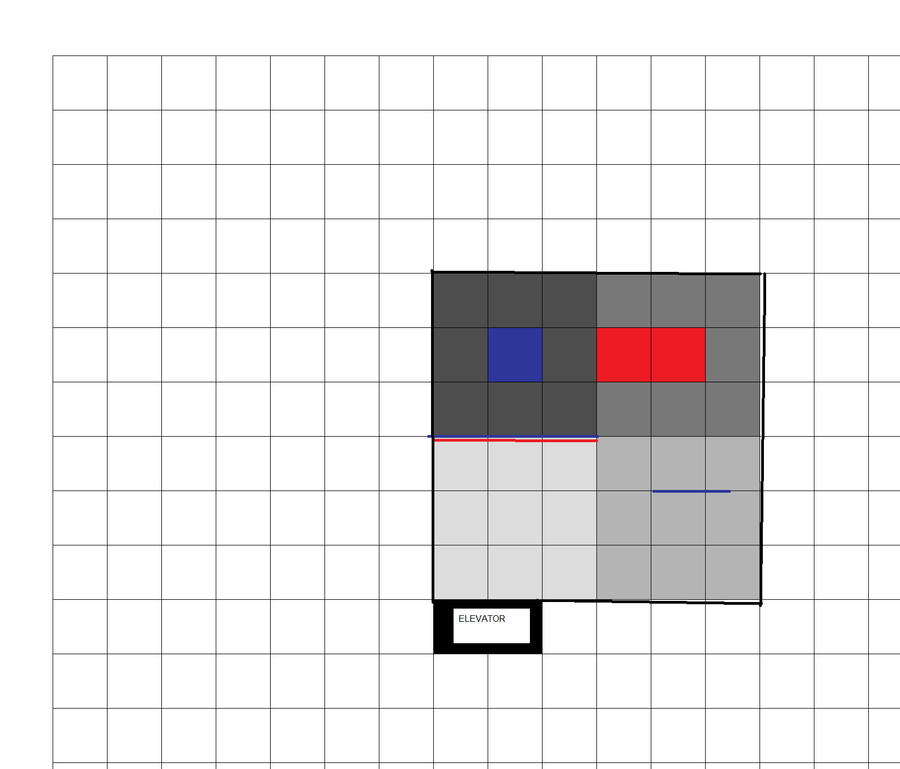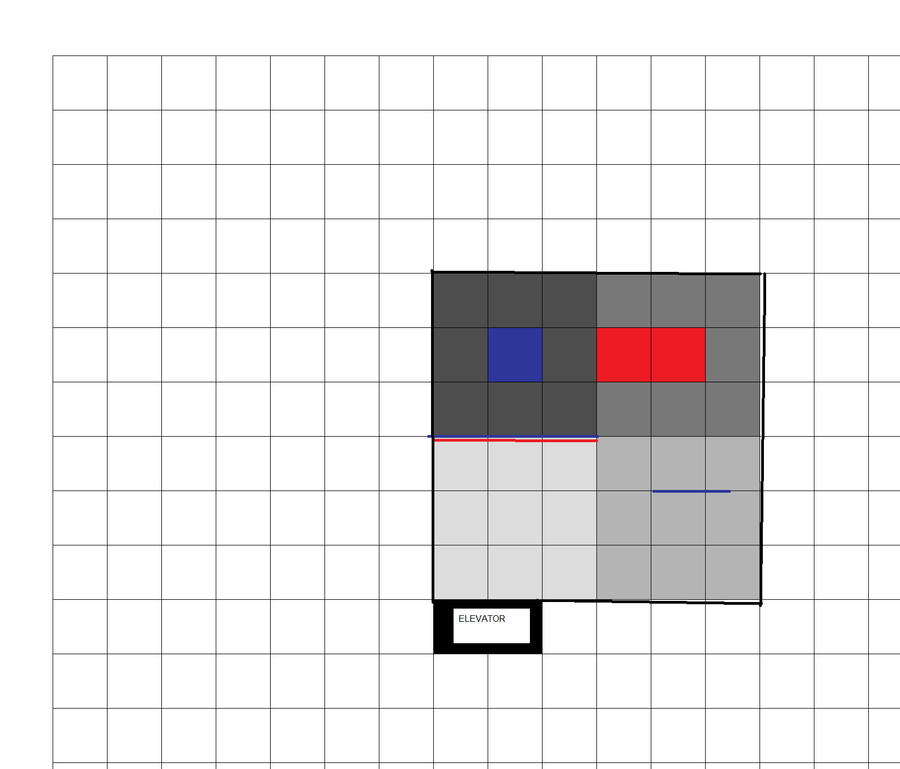 Watch
This is an example of the grid system in the Lost in the void RPG for fanfiction.net roleplayers needing an RPG kick.

Box colors:
Deepest grey: Lowest height
Deep Grey: Low height
Grey: Normal height
Light Grey: High height.
Black: Elevator or other utilities
Red: Unapassable terrain
Blue: Cover that is a box

Line colors:
Black: Map walls or things you cant see through.
Green: Doors
Red: Unpassable object
Blue: cover

Holy Crap! This must be from a while back. There aren't any active Starfox Roleplays on FF.net these days. Shame too ;-;. Still this is pretty good.

Actually, I remember this RP. It's still up...
Reply

Yep,

Sadly it never got far, there was so much planned, especially with a kind of realistic like (as in no godmode)rping system people could fail and have that effect how they play. Its a real shame, since one of my plans was to have two crews from two different forums working in the same universe where each could effect the other (but they wouldn't know about each others existence for a while, that is until they meet each other and interesting things would happen.
Reply

Hmmmm. Well maybe I could help you set it back up? It's just a matter of finding good players and keeping at it. I'm a big RPer on FF.net, I'm sure I can help.
Reply

Idk I mean it is a lot of work and one of the core problems is having people rping for a long term and managing to keep interest. Not only that but I need to keep the idea intact by having 2 crews, so 2 different forums with people in it for the long term.
Reply