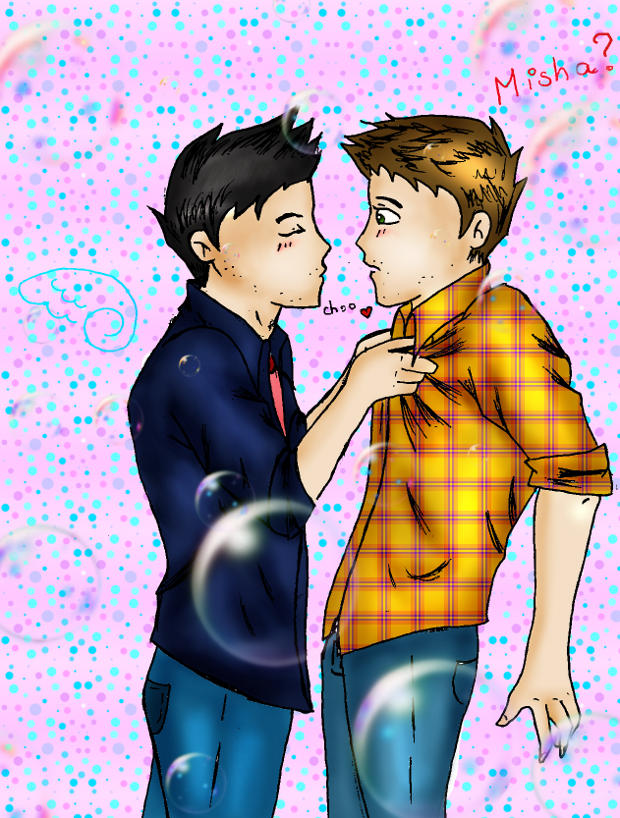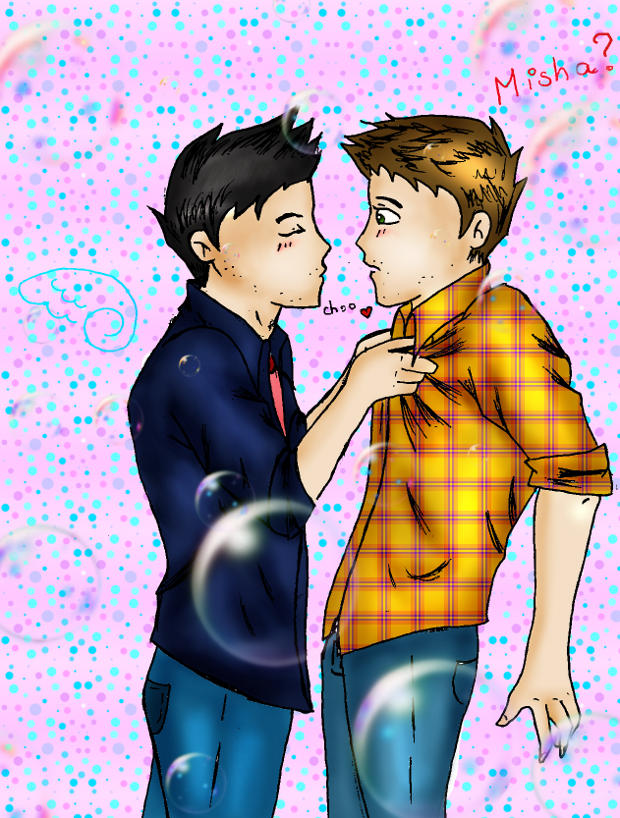 Watch
FINALLY! IT IS DOOONNE!!

This is my art-trade drawing for


She asked me to draw Misha and Jensen.. like.. together. *whispers*

What an idjit I am taking too long on coloring. Sheesh, there is no excuse for me. -.-
But i hope she will love it, i reaaly hope so!!
i give credit to

for pretty background pattern and bubble brushes.
I appreciate favorites and comments