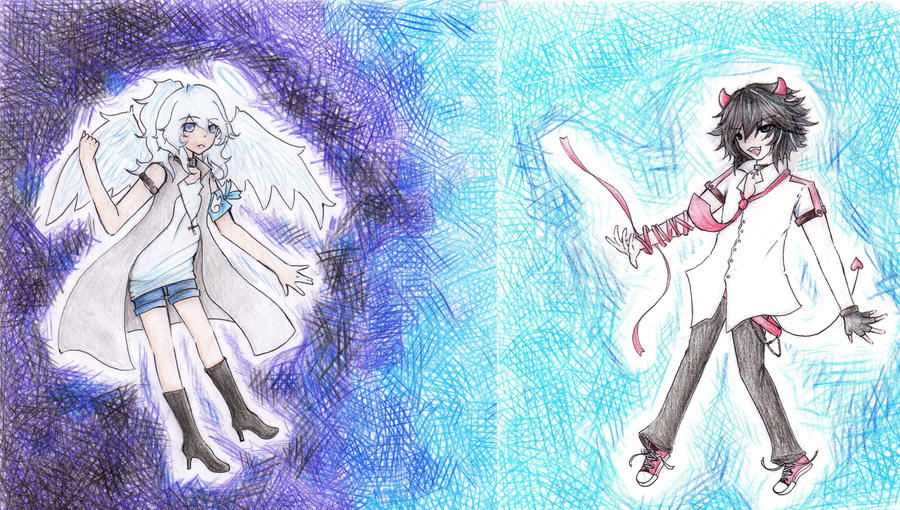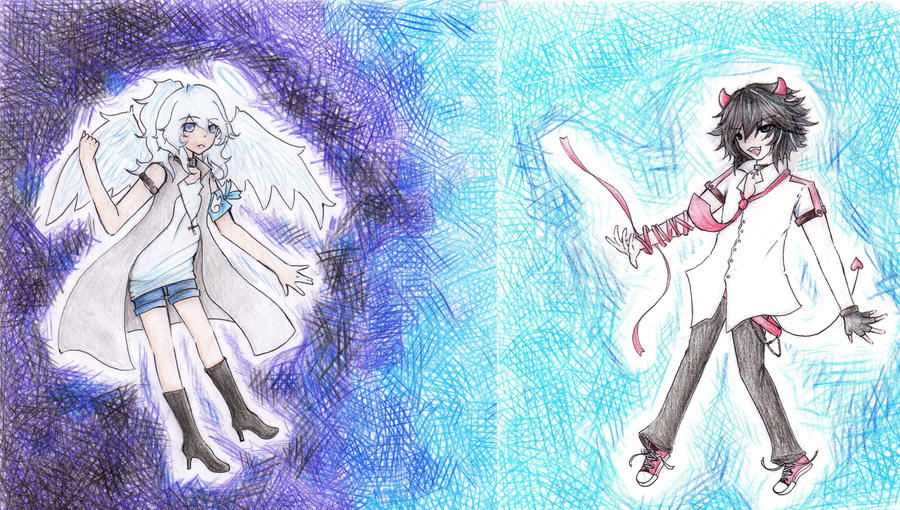 Theme: Angel And Devil for
#ShoujoManga
Sub-Theme: Without light there can not be dark, with dark there can not be light. Same goes for angels and devils. Hence the more bright blue background for the devil and more dark background for the angel.
I hope I made it for the time constraint.... ;-;
~
AHAHAHAHAHA. I'm went ballistic on the designs.. HUR HURR.
Time: FOOOOOOEEEEEEEVVVVERRRRRRRRRRRR.
Medium: Color Pencils, black and white pen.
Notes: For those of you guys with extremely good eyes and wondering why there are white lines, well... my art teacher drew on it. She thought it was just a doodle. Q~Q And yes, they are on two seperate sheets of paper and merged together (badly) on MS Paint.

SHE DREW ON IT O_______O with what your white pen? O___O
Reply

Yeah, it's kinda okay... cause I wasn't supposed to be drawing that during class.

Reply

orz really, really. OTL OH OH thank you so much ; u ; ♥ you thank you TT U TT
Reply