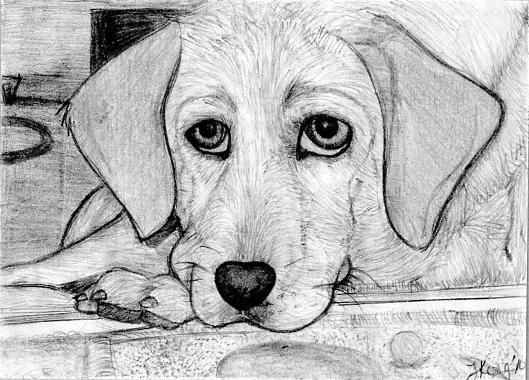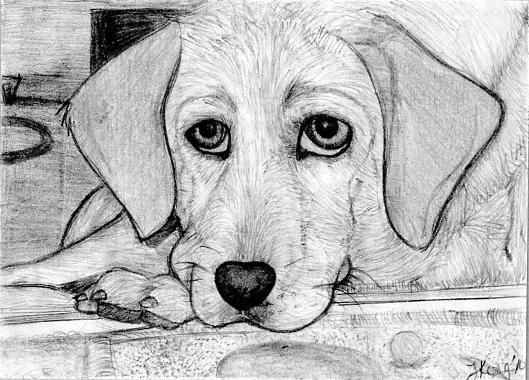 I aploygize for the impressionism type style. I'm not quite sure how to shade fur after looking at several tutorials...but this was my attempt. I hope you like it!

Other Info: This is my friend's dog, Sue. She is a yellow labrador. I think she was around 1-2 years old when the reference picture was taken. Anyways this was done on a bored summer night over two days.
Time: 3 hours
Materials: o.7 lead + printer paper

CONSTRUCTIVE CRITICISM is ♥

You should put this in the portfolio.
And you know that I'm not good with criticism, but I SWEAR, this looks like you took a picture and made it grey. Like, computer generated grey.
Reply

Oh yeah. Something went beserk with the scanner and now everything I scan has whatever the background color was. Orginally this was taped to a mini-poster board that was pink. I scanned it, and EVERYTHING TURNED PINK. I freaked out. So I decided to see what would happen if I took away color. Annnnnnd this was the result.

Thanks anywho.
Reply