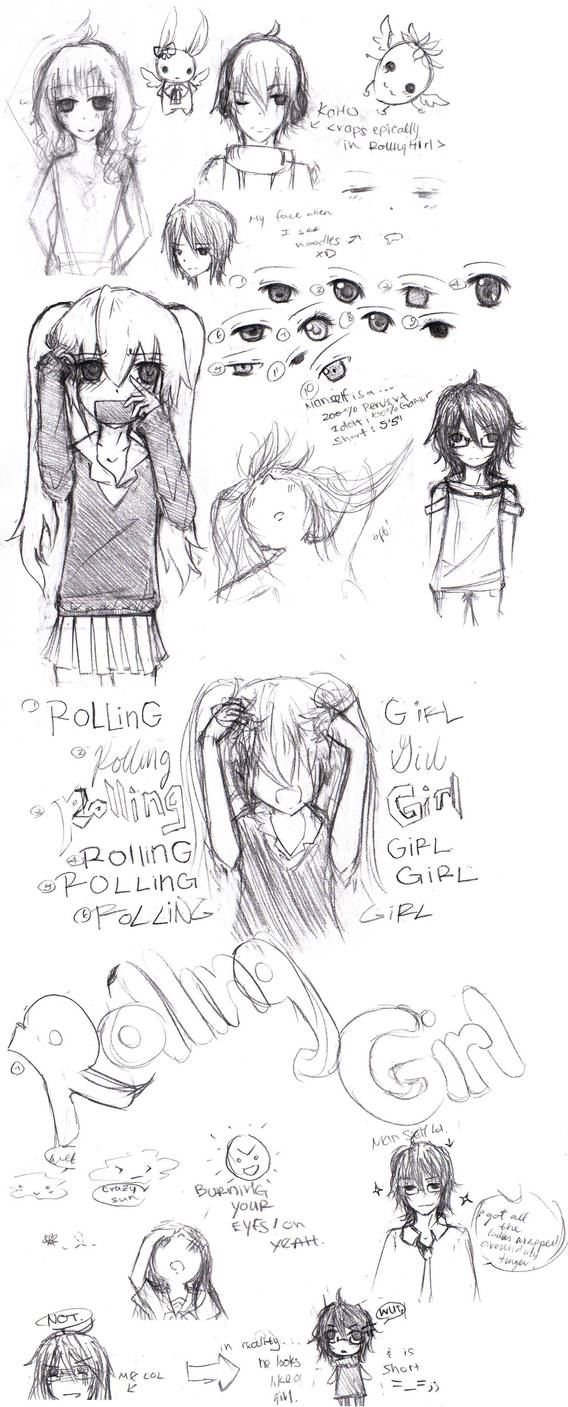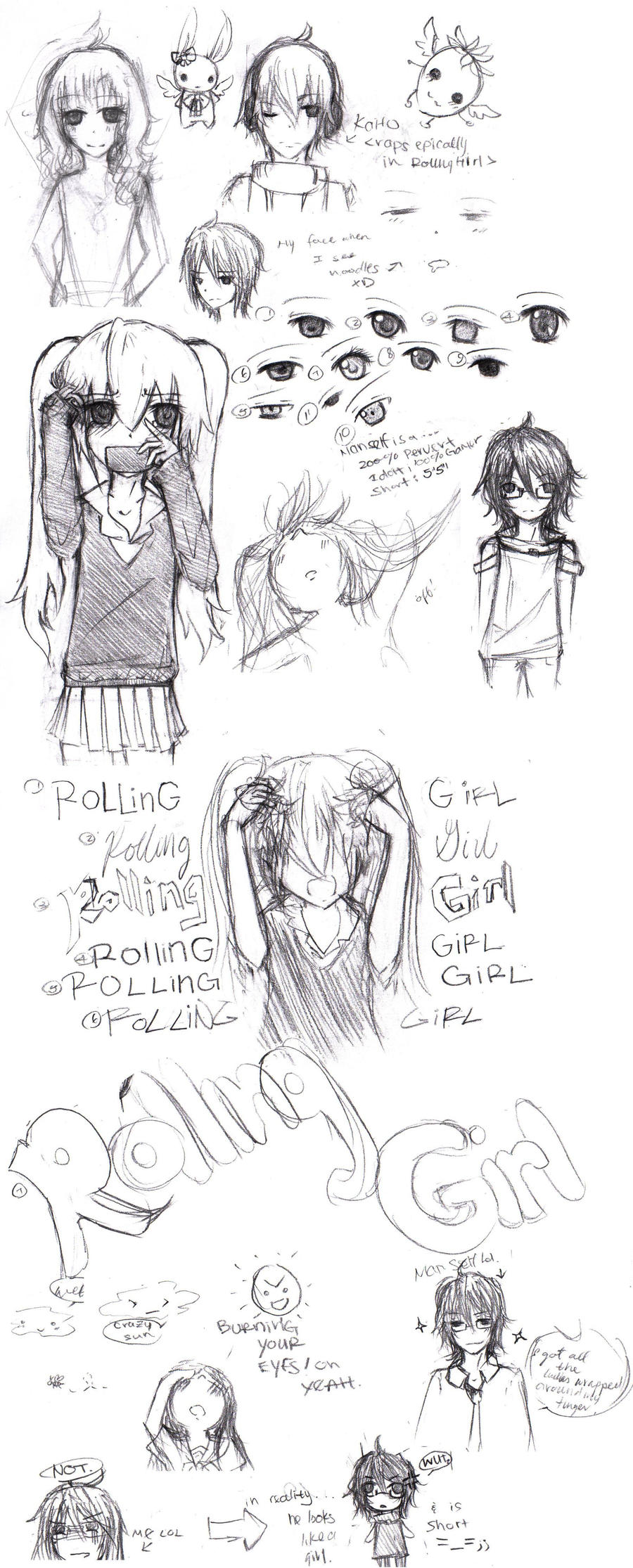 Watch
Most of these were drawn after the exam. So they may be a bit weird/hyper/crazy.

What do you guys think is the best style for eyes?
How about my new and unhealthy obsessiom with R O L L I N G I R L ? How about which font is better? < I wrote them before I figured out that RollingGirl is actually RollinGirl.>

Will scrap later.

Ahahaha winged strawberry xDD Ok I always luv your eyes~ But I see more manly eyes (hmm are we practicing guys now? =w

; your new obsession just tells me that your are getting into vocaloid~ ;D Welcome to the group buddy! Oh and the fonts orz Im so sorry but I dont like any of them ;_____; <- only a real fan of Comic sans orz. So yeah no good on the fonts for me |D OH yes your are finally doing your manself now? ;D You gonna do the meme? -owo-
Reply