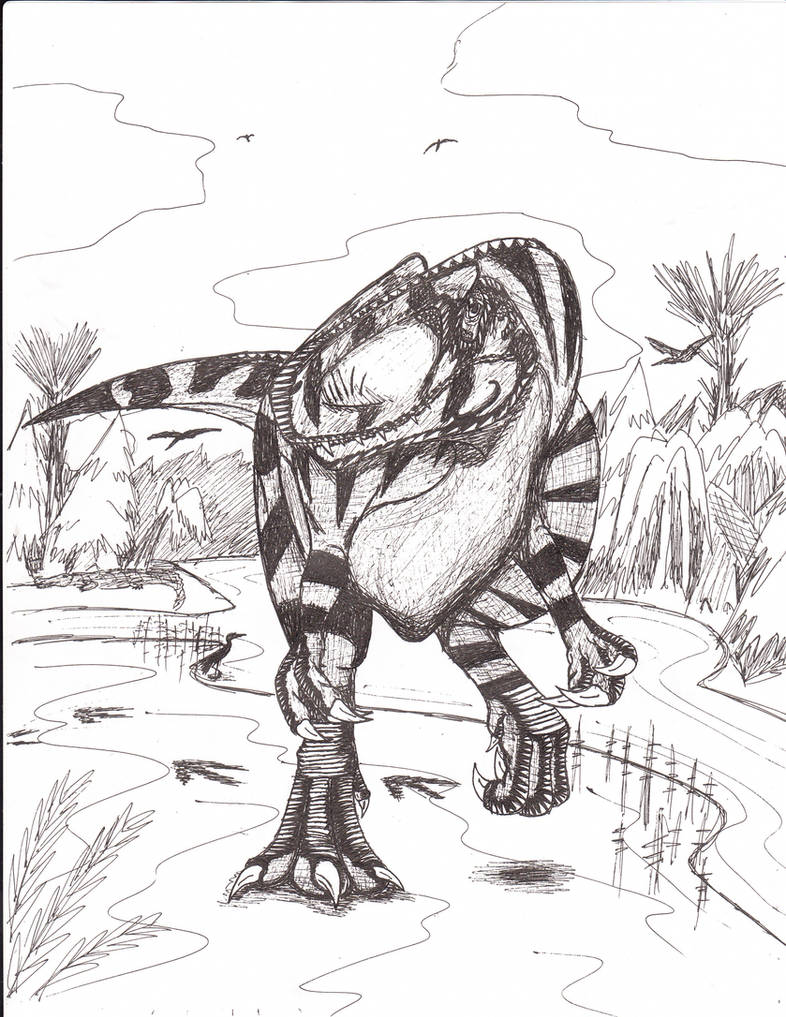 Watch
Shaochilong (meaning "shark toothed dragon") is a genus of carcharodontosaurid dinosaur from the mid Cretaceous (Turonian stage) Ulansuhai Formation of China (about 92 million years ago). The type species, S. maortuensis, was originally named Chilantaisaurus maortuensis, but was re-described and reclassified in 2009.

This is gorgeous. I want to color it!

Reply

This is really good. It seems like it would be hard to get the proportions and the perspective all right with the dinosaur running forward like that.
Reply

it is, but when you've been at it as long as me it gets easier, i do have my moments where i cant draw well though. XP
Reply

Once again I stand in your awe. Man you gotta share some of that talent!
Reply

Reply

was this done in pen? it looks awsome!
Reply