How to Make Pixel Clouds

---



Hello!

In this tutorial, I will be showing you how to make pixel clouds. I have two different types of clouds I use depending on the piece; semi-realistic, and cartoon style. I will be showing you both today!

Let us start!

---
---
Semi-Realistic

The semi realistic style can be done two ways, depending on if you are limiting colors or not.
First, I'm going to show you the way for if you do not care how many colors you use.

---

First you will pull out your pencil brush, as you would normally do when making pixel art, and set the color to
white
. After that, set the opacity to around 10%-20%.
--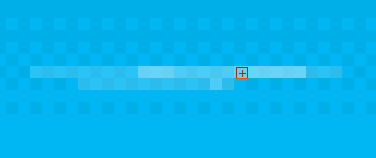 Randomly brush side to side with the pencil, and then overlap some lines randomly as well.

--

Keep doing that until the cloud if about as big as you need it; it should look something like this.c:
--

Zoomed out.

---
Okay, now this is the other way we can do semi-realistic. This way is for if you are trying to limit colors, or simply do not have the opacity tool on your program.

The brushing is very similar, but we just prepare differently.

--

So start out by picking a few colors relative to the background, this will be your pallet. I usually pick about 4 colors, but you can have more or less if you want.

If your program has opacity, you can take a shortcut for picking out colors.

For this cloud pallet, I took the opacity to 16%. The first color on the pallet is one layer of the color, the second is 3 layers, third is 7 layers, and forth is 10 layers. Of coarse you can change that up a bit, but that is just what I used.

--

So much like the first way I showed you, just make some random lines with your pallet you made to form the cloud. Although clouds vary, the good rule of thumb when you are making clouds is to have the middle part the most densely white, and work you way out with the less dense colors.
--

Here I just mixed the colors around and dithered a little bit to make the cloud look cleaner. Make sure to do this otherwise your cloud might look sort of unnatural.

--

Zoomed out it looks like a pwetty pixel cloud!C:
---
---
Cartoon Style

The cartoon style can be used for a number of situations, like perhaps the piece is very lighthearted, or you are using a single cloud as a focal point, for like if someone is having bad day, and have a single cloud raining on them.>.>
It is not
as
simple as the semi-realistic cloud, but still not too hard to pull off. Let's get started!

---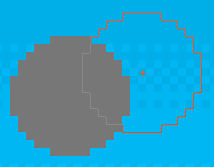 Firstly, set your pencil brush to a dark grey (don't worry too much about it, you can change the shade later), and set the brush size big enough so that is is nicely round. 10px, 13px, 15px, and 17px are good sizes, but basically any size do. Except for 14px, the 14 pixel circle is kind of ugly.

--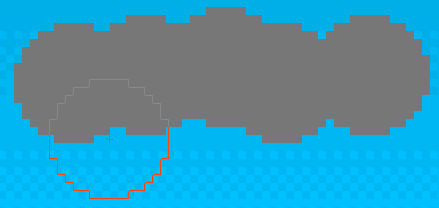 So now, just blotch those circles together until a resembles a cloud shape like...
--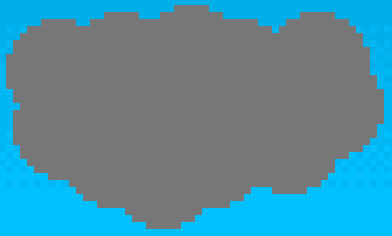 This!

--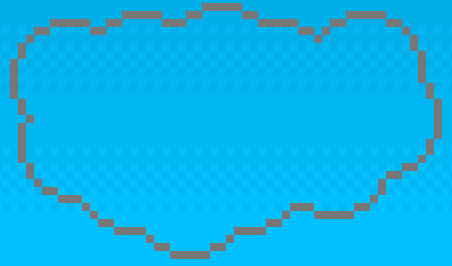 Now hollow it out!

--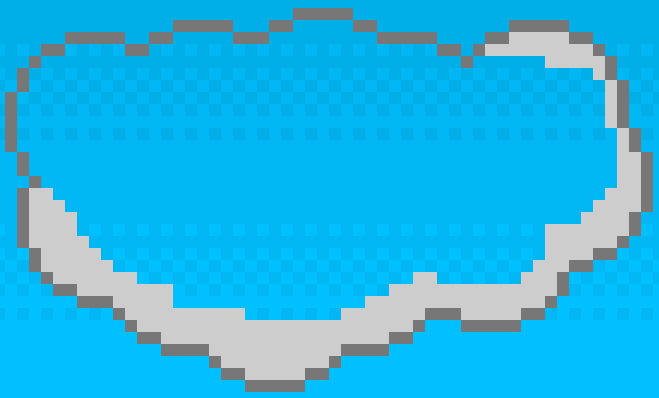 So now, following roughly the same shape of the outline, color the bottom of the cloud grey (The light source for this is coming from the upper left).
--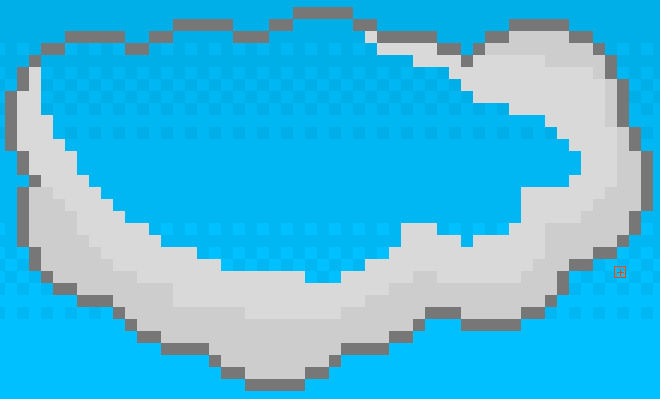 With a lighter shade of grey, do basically the same thing, working inwards.
--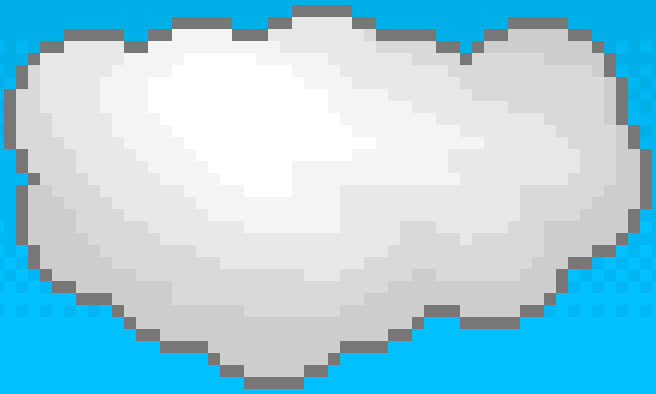 And just keep working inwards using, lighter and lighter shades, until you get to white. You might have to play around with the contrast of the colors too if you think you need to, but I think these are about right.
--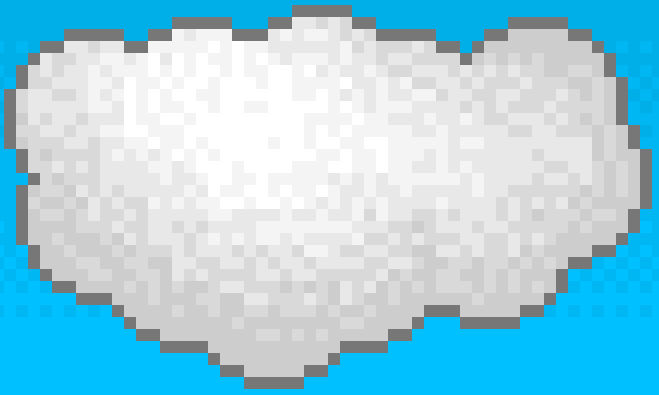 Dither it! If you do not know what I'm talking about, you can find a great dithering tutorial
here
!

--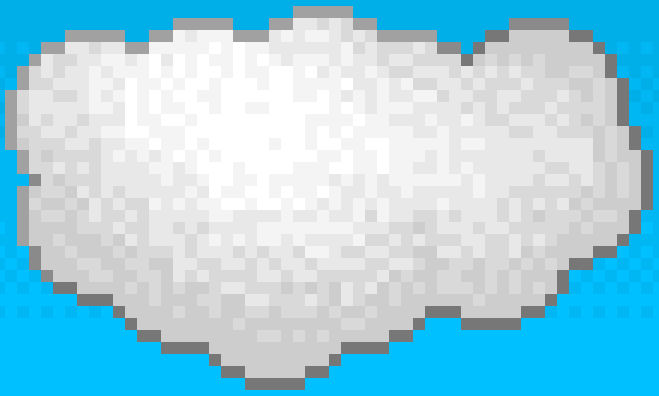 And now, take a lighter shade of grey (You don't have to worry about using 50), and shade the edge of the outline of the cloud. I used 2 extra shades - a lighter one for the majority of the top left corner (where the light source is coming from), and one a little bit less light, just to make the transition smoother from light grey to dark grey.

This step is important, because it really does improve the cloud a lot.

It makes it look all shiny.c:
--

And there you have your cartoon style cloud!

---
---
So that is the end of the tutorial! I hope you learned something from this, and will be able to use this in the future!

Any questions, just ask in the comments!

Have an awesome day!