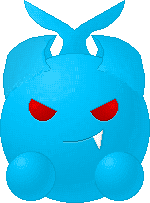 Welcome to my page. There are many things to do here; you can say hi, look at my gallery, or you can just admire the iciness of my page! What ever you came here for, please do, and enjoy!
---
Need Help?
Well I will be happy to help you!

dA can be a little confusing at times, so I understand.

If you have noticed a bug on the website, report it to the
Help Desk
.

---





Name
: Travis
Bio
:
I am a martial artist!

I have a 3rd degree black belt in American Karate, and I occasionally run for fun.

I am an
emoticonist
. I very much enjoy making small balls of emotion.

I also do other art forms too sometimes, like photography, drawing, and artisan crafts.

Feel free to drop me a note, comment on my page, or visit one (or all four) of the chat rooms listed to the right. Be careful though, I may bite.

Icicles by MaureenOlder, background: www.findfreegraphics.com/wallp…