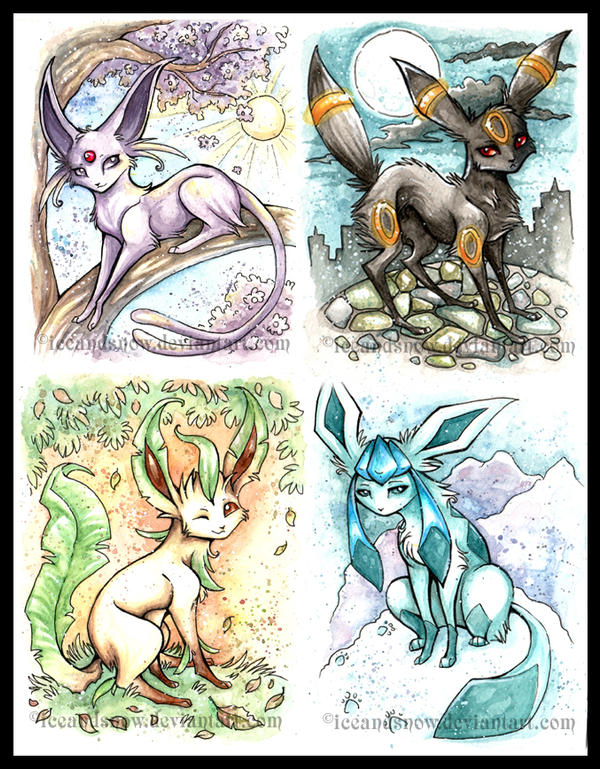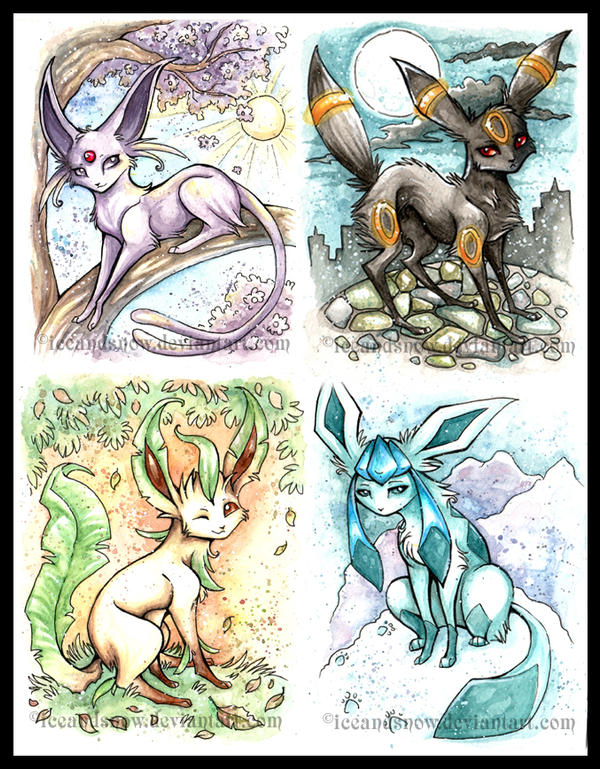 Watch

WELL here's the other four eevee evolutions. Even though I still like the original four the best, I figured I might as well complete the series, especially since so many people were interested in seeing them. xD
From left to right, top to bottom, are espeon, umbreon, leafeon and glaceon.

So you can buy the originals for $18 each for these as well. If you're interested and know you are able to pay, I'll reserve whichever one you want to you (first come, first serve basis)
They're about 4.5" x 6" like the last ones have been.
Also, concerning prints, go here: [link]


And the other four are here:
[link]

They look really great with all eight together, I wasn't sure if I should submit all of them together though since the first four are already up on their own.


I'm really proud of these. They took freaking FOREVER. :[

Hope you all like them too!



Download for fullview!

---
Art © me, *IceandSnow
Eevees © Pokemon