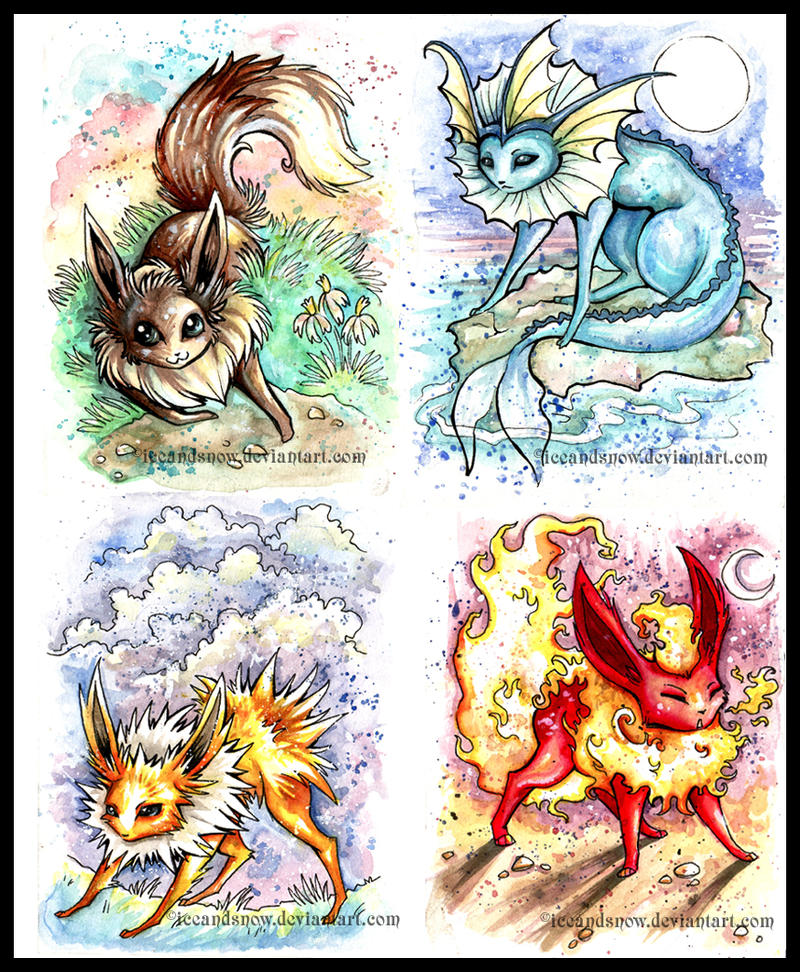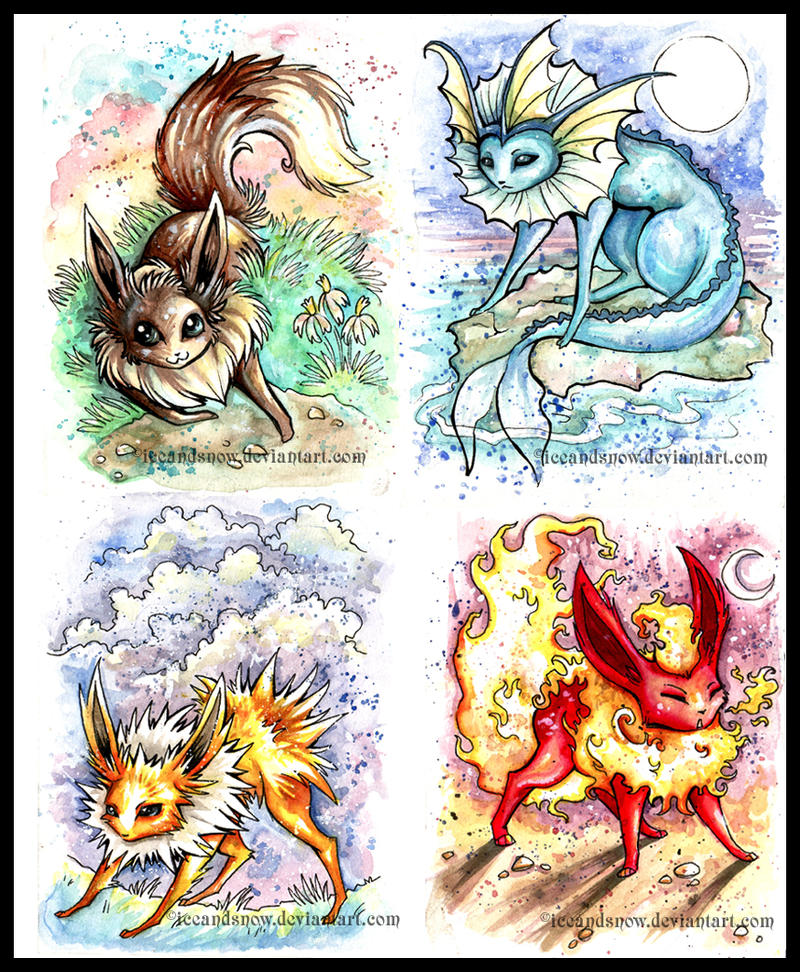 Watch

I literally spent my whole day on these, ahahaa.
or at least a good 7-8 hours. o______o

I'm quite proud of these. I've drawn the eevee evolutions MANY. MANY times (strangely enough I don't think I've ever uploaded them here) and I think this is the best I've done on them.

(for those of you who aren't familiar with pokemon/live under a rock/have somehow avoided or escaped its massively revolutionary influence: from left to right, top to bottom, are eevee, vaporeon, jolteon and flareon, which is the number order I believe.)


And I apologize for the yucky watermarks... I've just had some trouble with people typing over my copyrights lately and that is just NOT acceptable, and especially since I'm actually selling these I should probably be a little more protective of my images. Although I really hate doing it because it detracts from the pieces, I also hate stupid art thieves. People really need to learn to respect the artists... ughhhhh </3


These were done in watercolor, markers (mainly tombos, in which I discovered how nicely they blend with watercolor!) and a little white acrylic.

These are just the first four...
EDIT: HERE ARE THE OTHERS! Take a look pleeeez. [link]

Download for fullsize!
And hope you all like them!