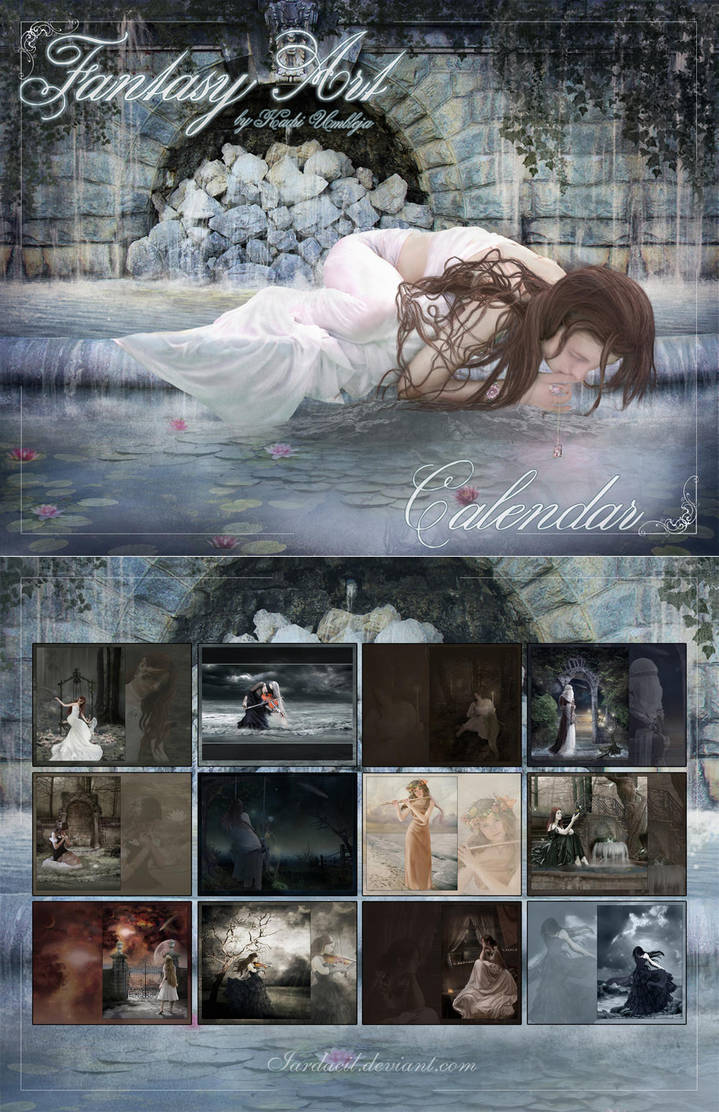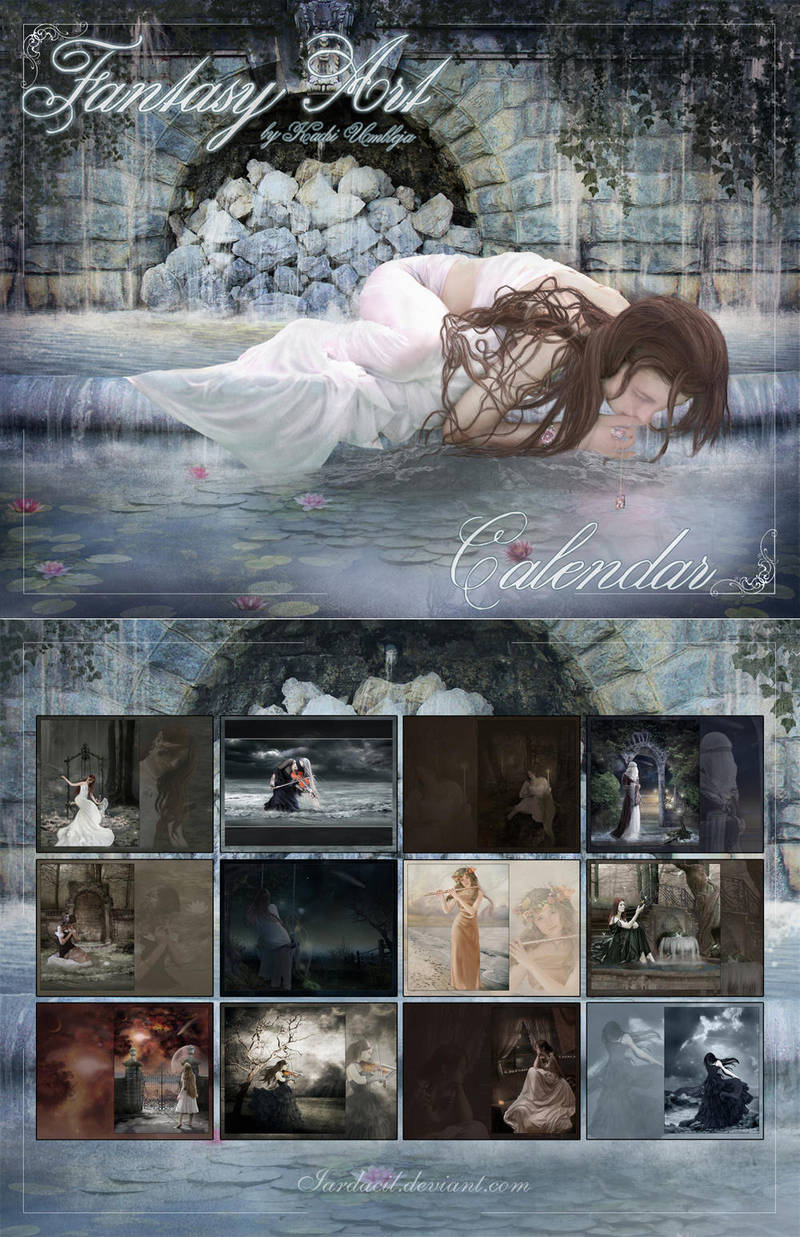 Loading...
View Original

Watch
Here it is - my Fantasy art Calendar for 2008 updated for 2010.. so if you prefer last year images.. you can have it now too..

. Contains 12 best works full of dreams, illusions and lost memories.
Download for full view
For details: [link] Months:
January - "Wishwell"
February - "Symphony nr.5 - Destiny"
March - "Jeanny - Living in Dream"
April - "Illusions and Dreams"
May - "Where Truth Lies..."
June - "Soulmates"
July - "Queen for a Day"
August - "In Perfect Harmony"
September - "Her Secret Garden"
October - "Requiem Aeternam"
November - "A Sailorman's Hymn"
December - "Shadows of the Veil of Secrets"
Cover - "On Borrowed Time"
Many thanks for all the people who have supported me trough this year, for all the stockers without any of my art would not be possible.
Corner brushes by *
ro-stock