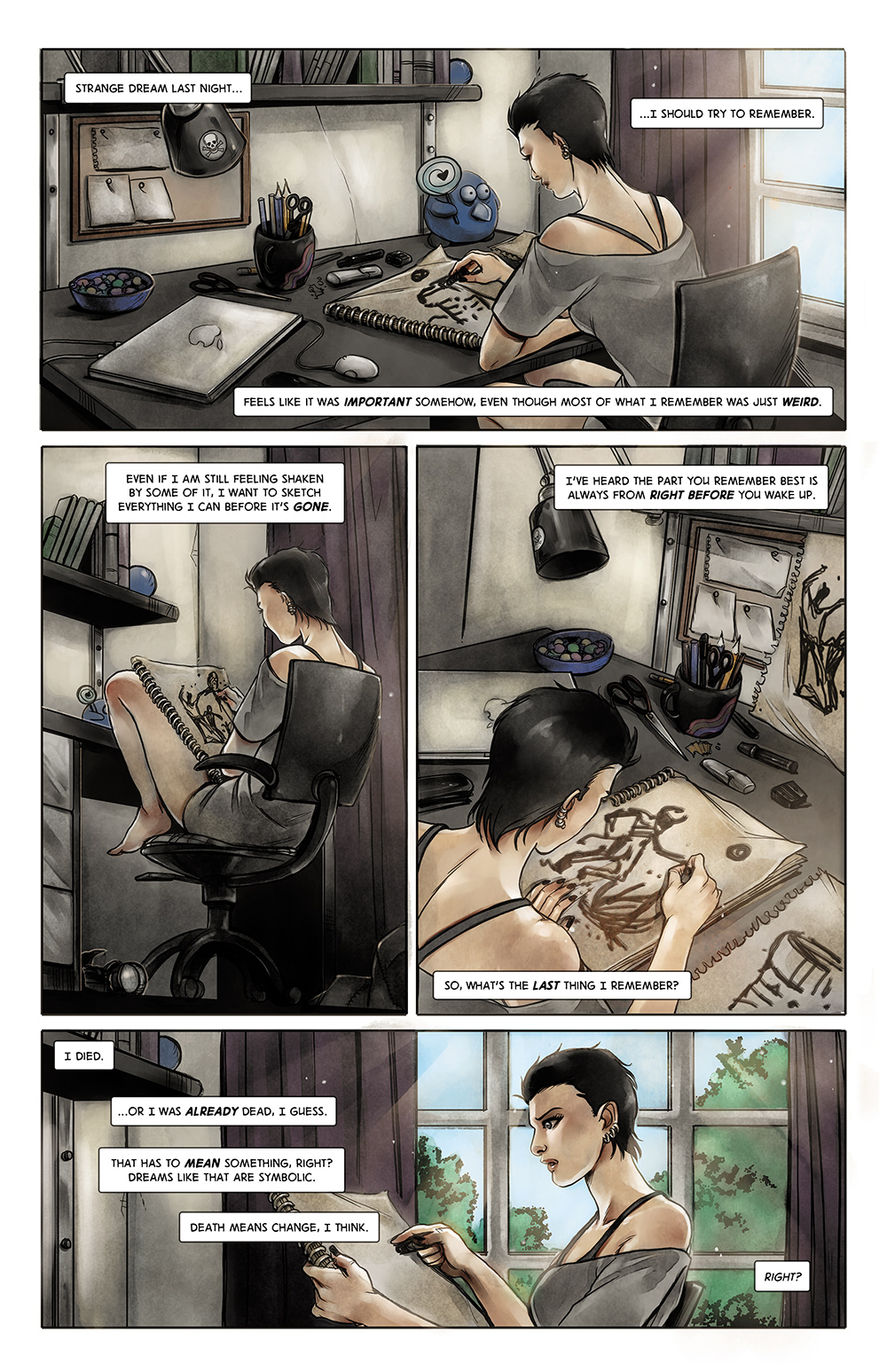 Watch
Here it is, the (probably) final and complete version of "The Deathlings: Anne's Story" Issue #1, Page #1.
Credits
Writer/Creator: Ian Struckhoff (`
ian-x
)
Line Art: Manuela Soriani (*
ManuelaSoriani
)
Color Art: Juri Hayasaka (*
jurithedreamer
)
Lettering: Ian Struckhoff (`
ian-x
) with fonts from
BlamBot!
.

I definitely like the direction of the colors in these pages... The line art, too, seems fantastic! High quality, indeed!
Even the lettering you've done is great! The font you've chosen is simply easy to read and doesn't take any attention away from the art... or I should say it doesn't get in the way!
I do look forward to seeing more!

Reply

Thank you. This is my first comic, and I'm beyond thrilled with the quality of the art-- I really got lucky putting this team together!
For "The Deathlings" I will probably not tease more than the first few pages here on DeviantArt-- though the backers of our Kickstarter project at
[link]
may see some extra pages.
I've also started posting the first page of each of our short comics for Black Label Comics (#
BlackLabelComics
) here on DA. (Again, even more for our Kickstarter backers.)
Reply

I read a lot of comics man, and I can honestly say the quality in the art / layout is top notch. Kudos on the writing too bro, this is industry level work

Reply

This is just brilliant. Marvelous linework, and simply beautiful colours. Nice job on the lettering too Ian!
Reply