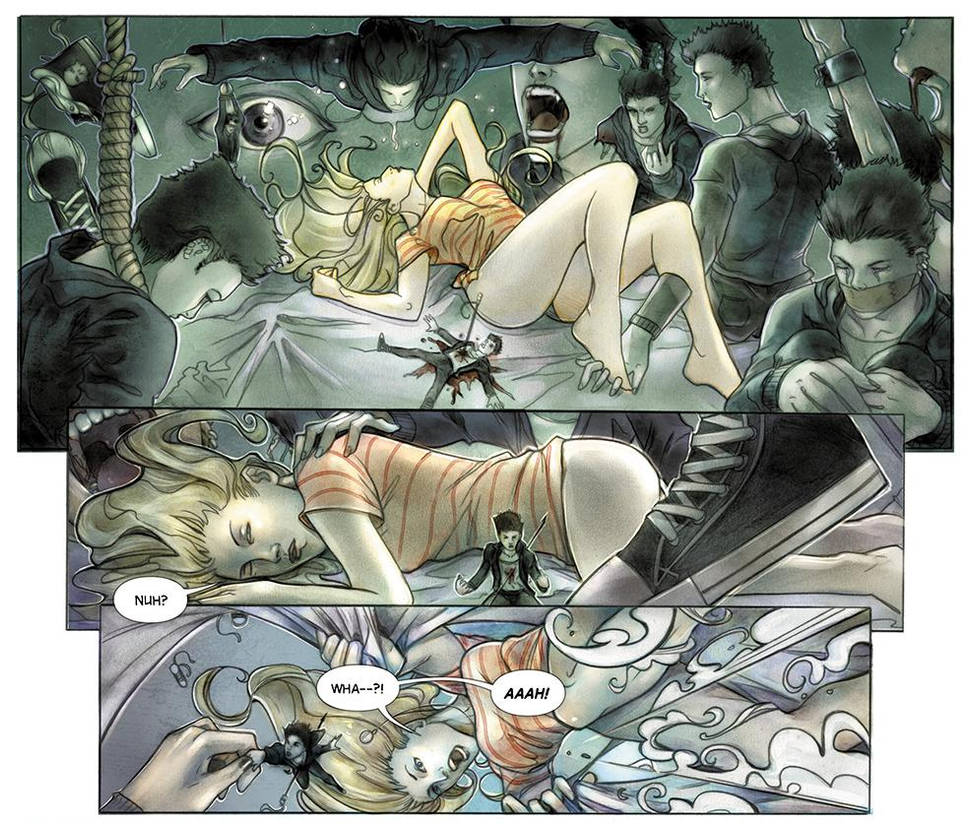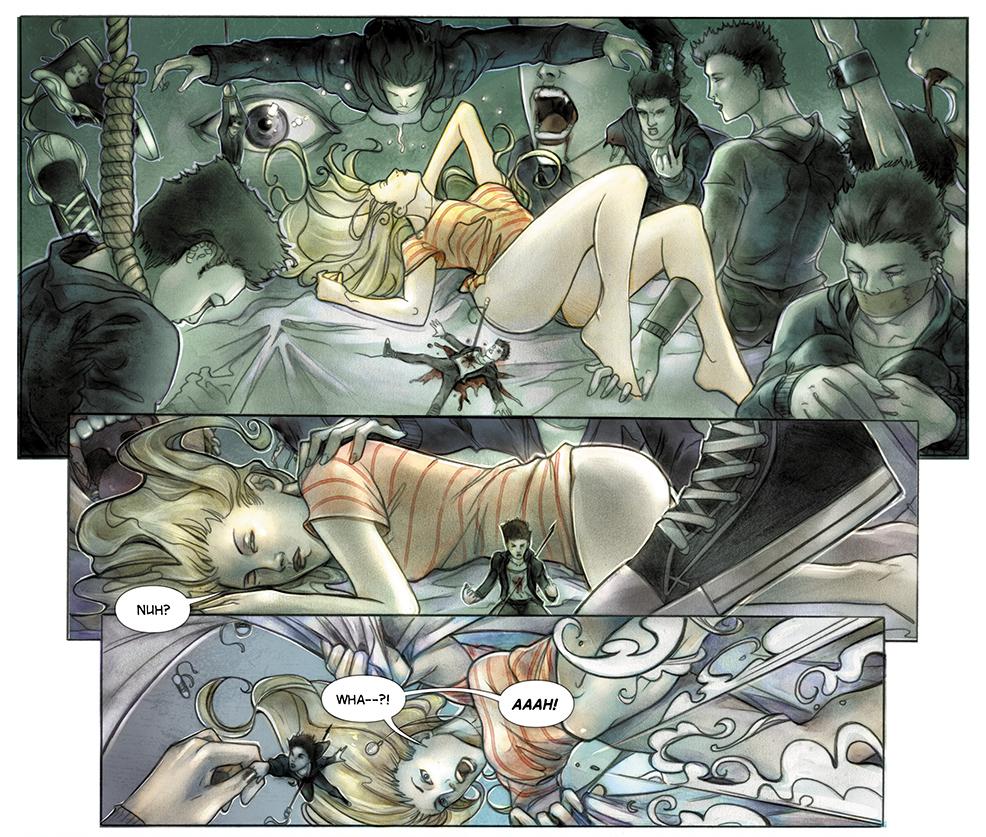 Watch


Once every week, I try to do something extra special to spread the word about
Black Label Comics
. We call it Black Label Comics Tuesday. This week seemed like the perfect time to make our biggest announcement yet.
We have already mentioned that Black Label Comics #1 will include pin-up art by a number of comics pros--
Blair Shedd
(~
onegemini
of IDW's "Doctor Who"),
Daniel Govar
(*
saulone
of DC/Zuda's "Azure"). and
Nikki Cook
(*
Blisterlips
of DC/Vertigo's "DMZ", the Act-I-Vate webcomic collective, and Marvel's "Girl Comics") but I can now share that we will also have a complete story illustrated by another one of my favorite comics pros.
The last story in Black Label Comics #1 is a story illustrated by
Craig Yeung
(*
Csyeung
inker on Marvel's "The Mighty Avengers" and "S.W.O.R.D" and DC's "Superman/Batman" among many others) and colored by regular Deathlings colorist
Juri Hayasaka
(*
jurithedreamer
).
This two-page story takes place during the middle part of "The Deathlings: Anne's Story", where we join Anne's best friend Sara in the midst of a fitful dream about her missing friend.
Only our
Kickstarter
backers can see the story now, but even a $1.00 pledge lets you see the entire story.


"The Deathlings: Anne is Not Dead"
Writter/Letterer: Ian Struckhoff (`
ian-x
)
Artist: Craig Yeung (*
Csyeung
)
Color Artist: Juri Hayasaka (*
jurithedreamer
)
To be perfectly honest, although I want to write a Critique of this piece, I hesitate to do so simply because it may well turn out to be just gushing praise. From the lovely, sharp linework to the wonderfully subtle colours this page just screams quality. I love the detail in the first panel - Anne's arm going through Sara's leg is just one example of things that I originally missed only to be delighted by on a second look, and the skull replacing the Converse Star logo. Sara's absolutely mad hair waving throughout each panel.

The layout adds to the disjointed dream sequence, with the panel sizes decreasing as we zoom in towards the dreamer in a way reminiscent of the transtrav (or Forced Perspective) cinematic technique.

It would be churlish not to mention the colouring. Juri's pallette choice is inspired, with the blue/grey/green background allowing Sara to possitively shine on the page.

As I said at the beginning, I hesitated to write this as I was worried it'd just be gushing praise. In reflecion I think I was wrong to worry. This is a totally praiseworthy piece.
The Artist thought this was FAIR
13 out of 13 deviants thought this was fair.