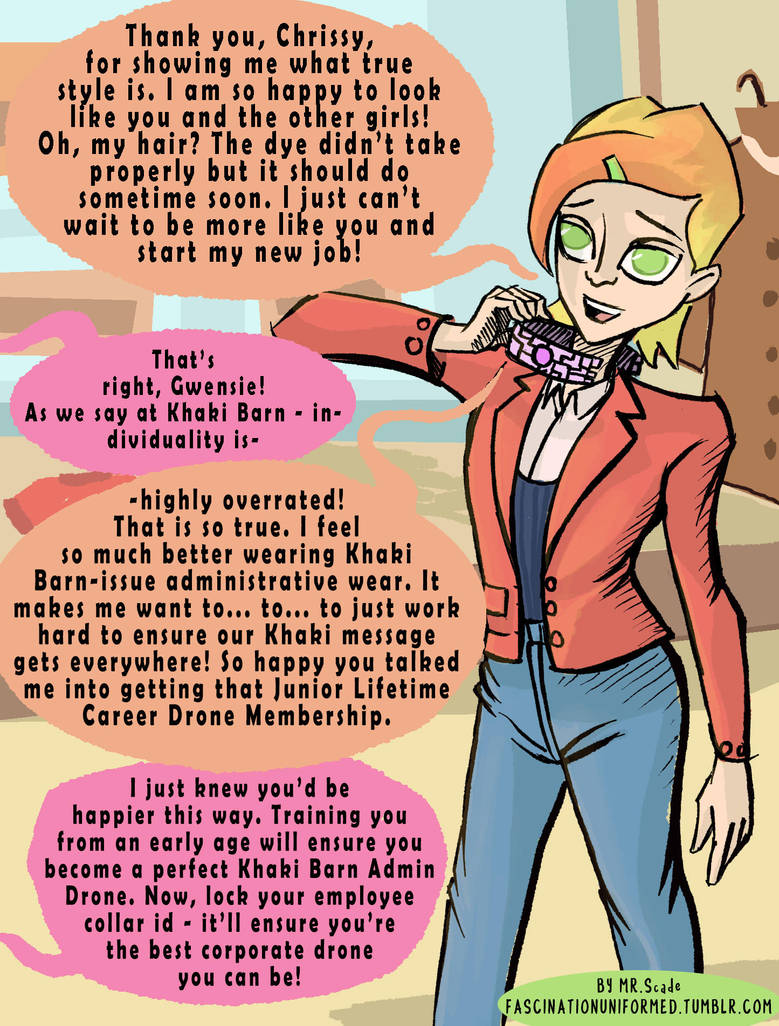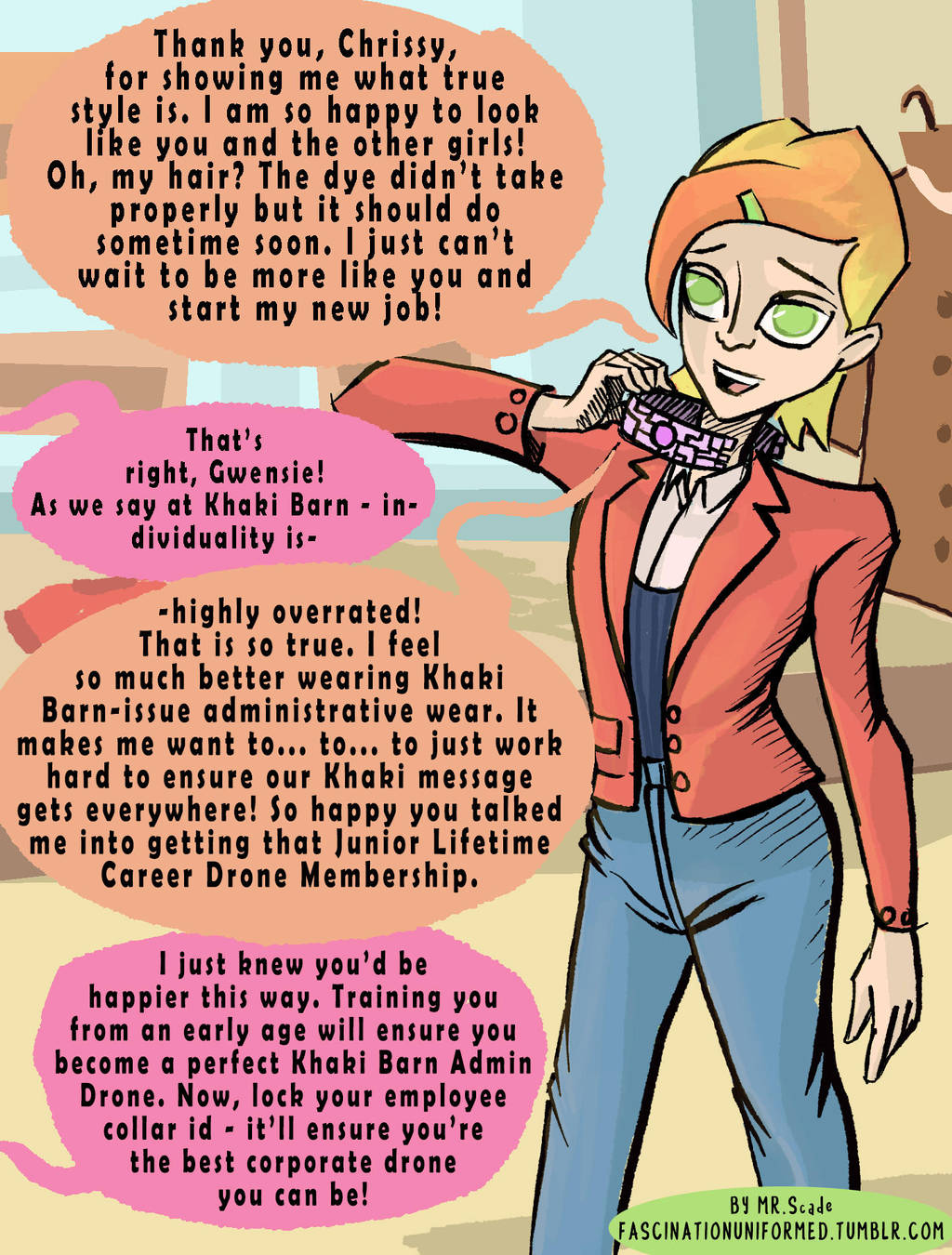 One day, Gwen went into the Khaki Barn to take a look around and see if she found anything she liked. That is when one of the Clones working there took an interest in the young girl, and decided that she would be perfect for their Company's (All Hail the Company) new programme to make perfect administrative staff by training them from an early age, letting them know nothing but the pleasure of conformity and hard work.
If you like my work, do consider following me.

Or supporting me by asking for a commission!