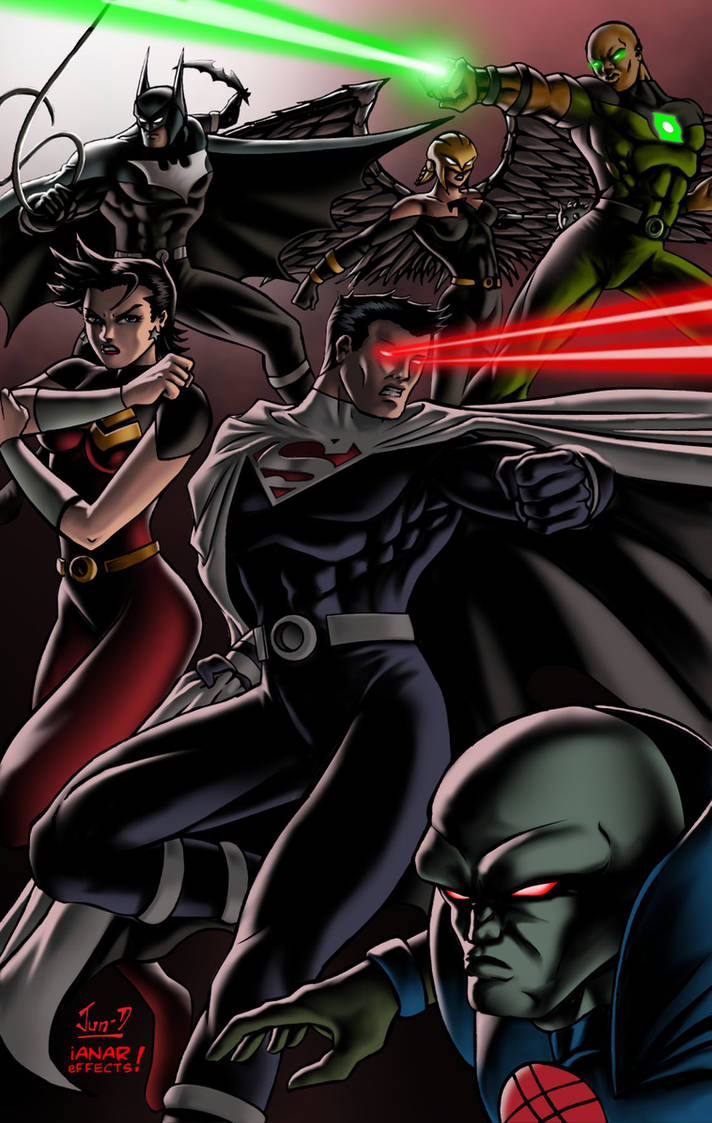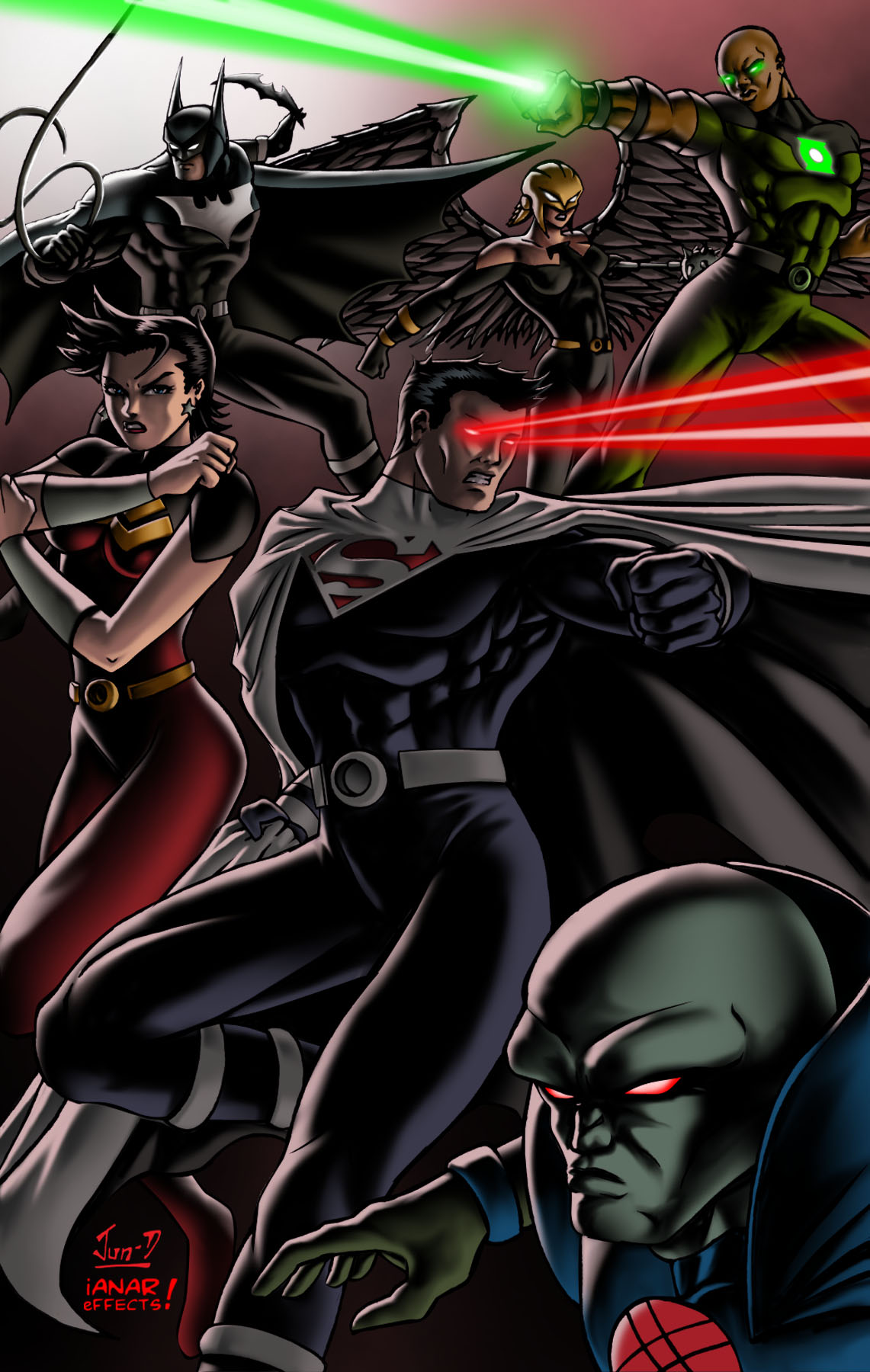 Watch
There was an episode in the Justice League Animated Series 2nd season where this corrupted alternate timeline version of the Justice League appeared. They are called the Justice Lords.
This is drawn by my friend jundybaldo

and colored by me

, as a collaboration pin-up.
The Justice League and Justice Lords are trademark and copyrighted by DC comics.