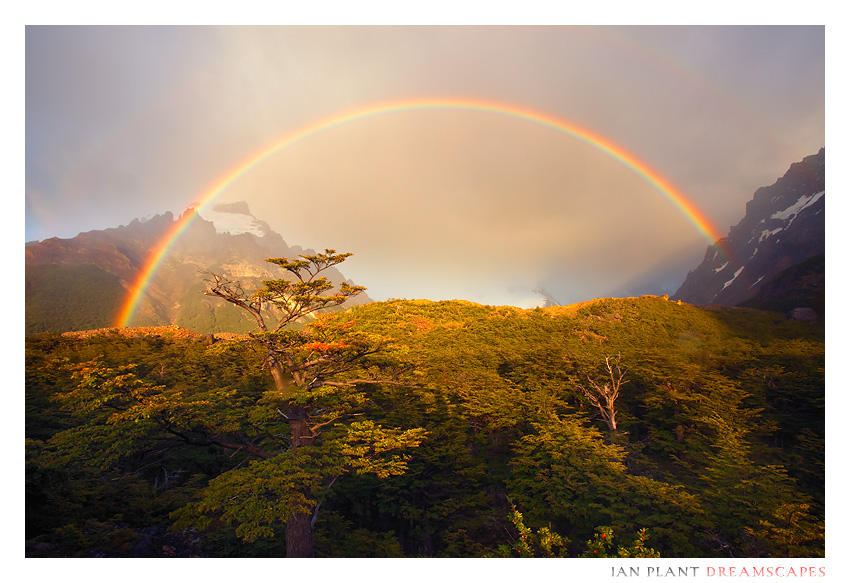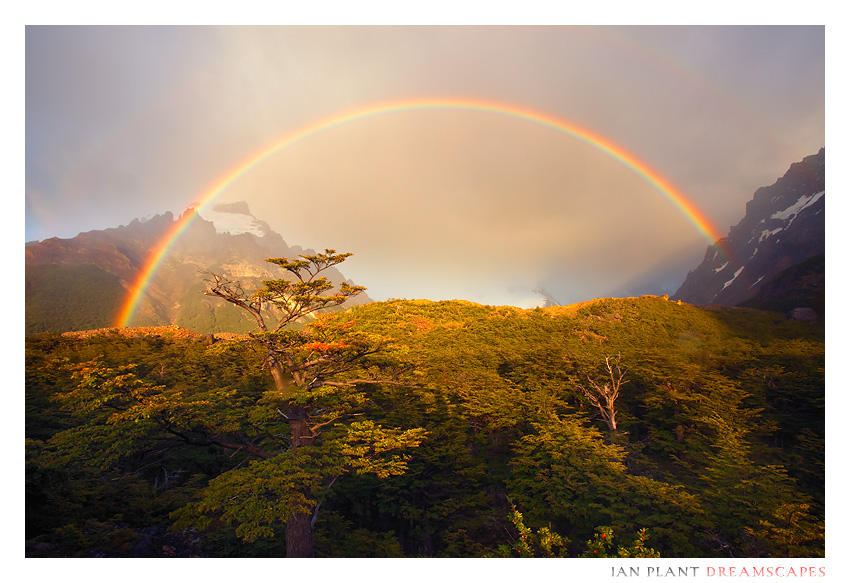 Watch
The ancient Greeks considered a rainbow to be a path linking the heavens and earth. Scientists consider a rainbow to be a meteorological phenomenon that causes a spectrum of light to appear in the sky when the sun shines onto droplets of moisture in the atmosphere. I just think they're pretty.
This is a double rainbow that formed at sunrise over a forest of dwarf lenga trees near Laguna Torre, Los Glaciares National Park, Patagonia, Argentina. To read more about my Patagonia adventures, check out Chapter One and Chapter Two of my Patagonia Photo Journal.
[link]
Also, check out my newest online tutorial: How to Photograph Rainbows.
[link]