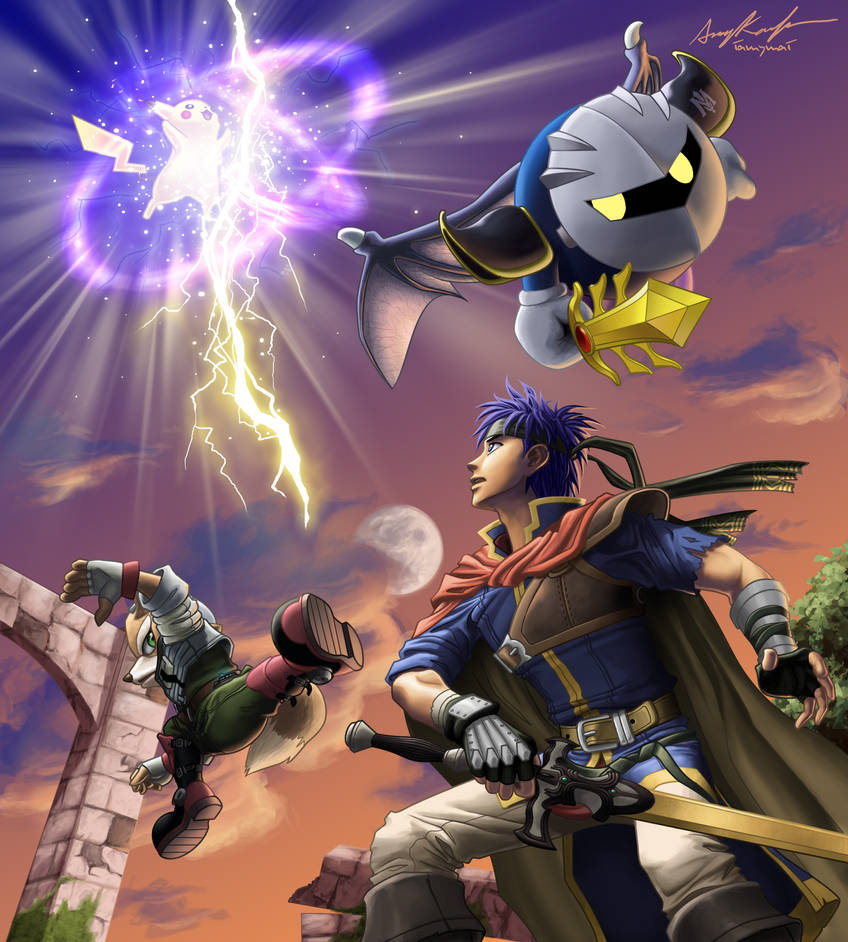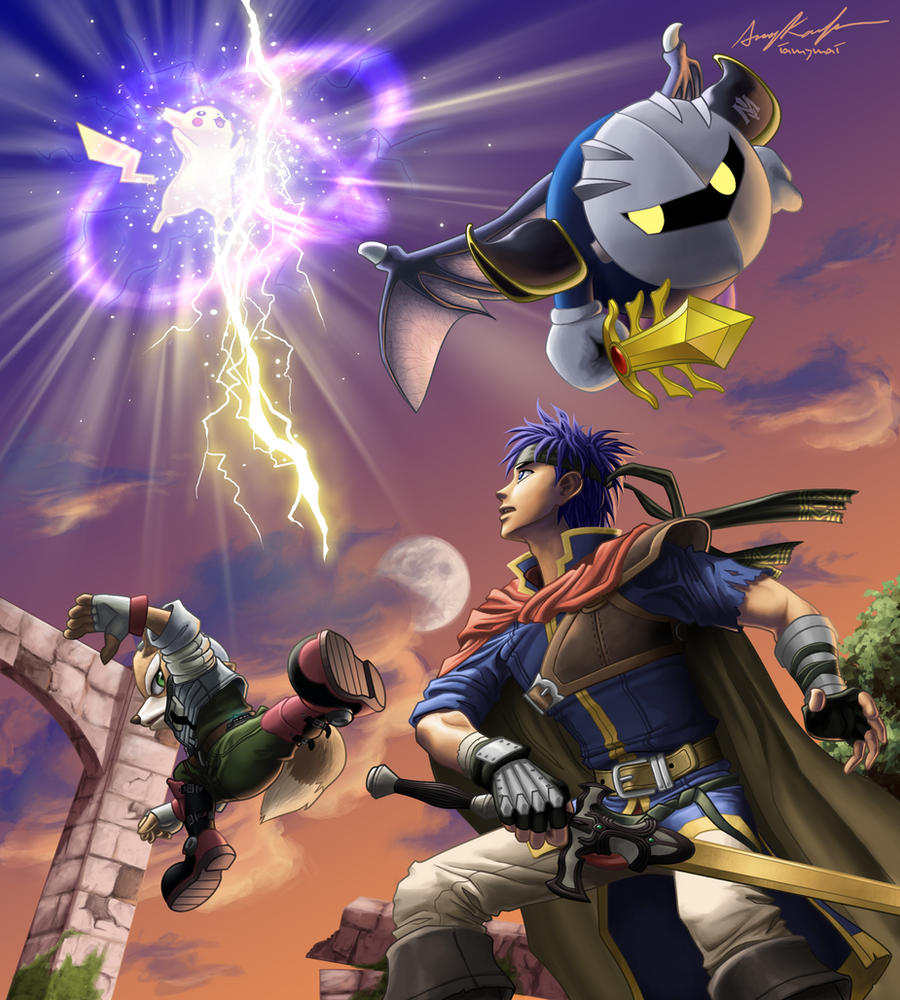 FULL VIEW! i promise, it looks better that way.

words can't describe how happy i am to be done with this friggin' picture... i have NEVER put so much work into a single image... there's probably quite a few errors, but i'm so beyond the point of caring--so you guys better like it or my world will come crashing down.

i always loved the
super smash bros.
series; way back when the first was released there was a summer of
smash
where it was all my brothers and i played. i was sad that i never got a gamecube and couldn't play
melee
, except on rare occasions. to my elation, i finally acquired a wii this summer and, of course,
super smash bros. brawl
.

it's completely amazing, as many of you probably already know, so of course my mind had to go and dredge this idea up. i started sketching it two weeks ago, and it's pretty much consumed my life ever since. i spent two and a half days on the lineart alone because i used the pen tool so i could get ultra clean lines. i really, really, really wish i was one of those people who can just sketch perfectly clean lineart... i'm way too messy for that.
so basically my whole goal with this was to do something totally different and in many ways better than my usual work. i tried out some new techniques, the most noticeable of which is coloring my lineart. i've also wanted to do more pictures with backgrounds, so they're battling on the battlefield stage. my motivation for choosing pikachu, meta knight, fox, and ike is pretty straightforward: they're all favorite characters and i wanted a balance of oldies and newcomers. i realize i made pikachu's down-b way more impressive than it really is to the point where it somewhat resembles his final smash, but i needed it to fill up that corner.
the question is: who's going to get creamed first? will ike get a boot in the face, or will fox get electrocuted into oblivion? or will meta knight fly in and cherry pick from pikachu? ...the suspense!

check out the progress shots here:
[link]
references: brawl snapshots i took for pikachu, fox, meta knight, and the battlefield. photo of myself for the angle on ike. several official character artwork images from
fire emblem: path of radiance
in order to get the details on ike's costume and sword.
fox, ike, meta knight, pikachu (c) nintendo co. ltd.
image (c) me