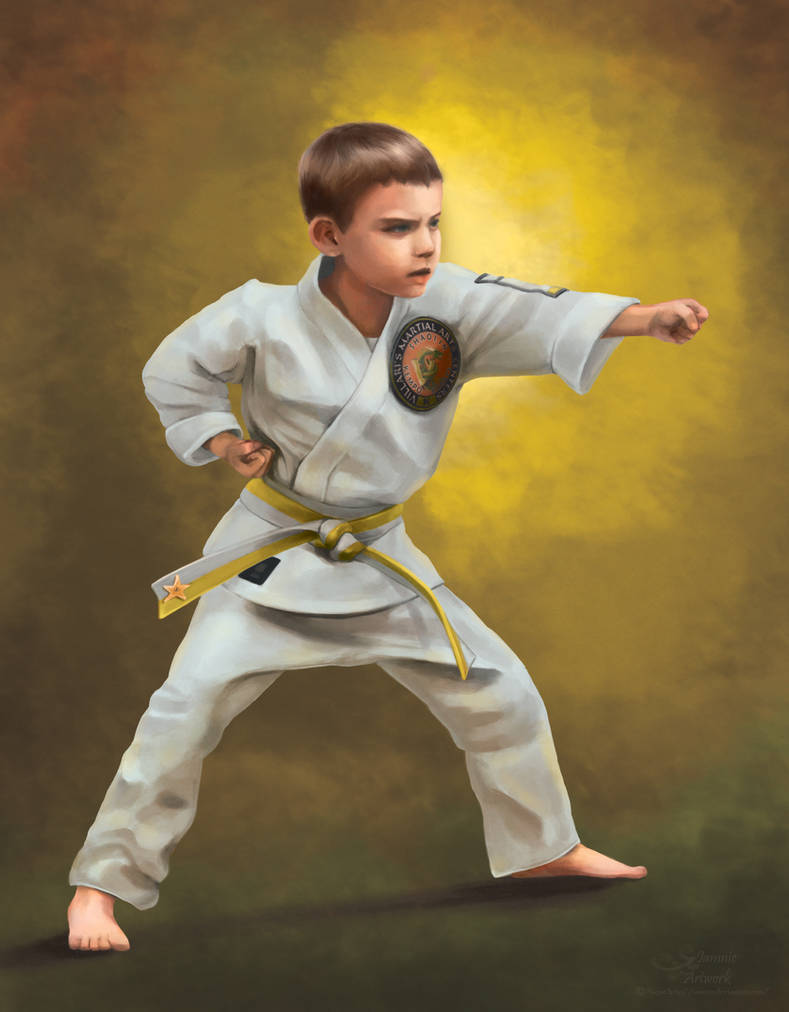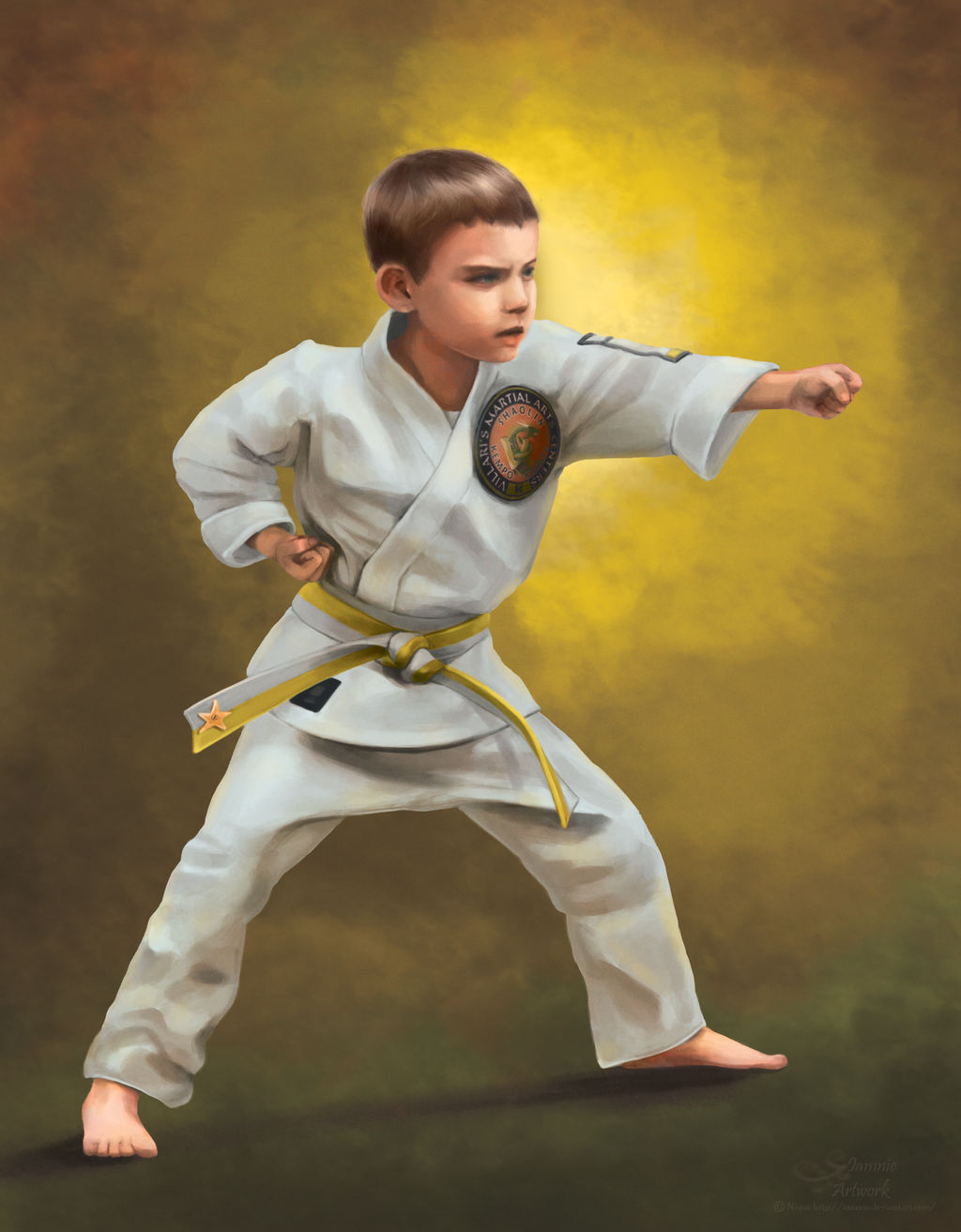 Watch
This is a painting I did for a donor of my
GoFundMe
project to pay for college.
Unfourtunately, I'm not doing full body paintings through it anymore, but if you do want something other than a head shot, check out my
art commission's ID
here. I'll be open come summer, when I'm on break
I teach karate and this kid started with me when he was four. Super quiet, but super sweet. He is so loud and confident now! It's beautiful to see my students grow like they do!

My client also loved the black and white sketch version. Me too!!