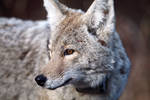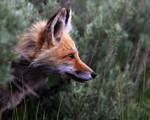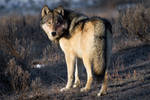 :thumb82215120:
Update!
You CAN make a difference
If you go to the Website of SFW you will notice the Nikon Logo is DOWN
www.sfwidaho.org/SFW/Idaho_Pre…
I have also had official communication from Public Relations of Nikon confirming this, and I was reassured that no Nikon branded product would be distributed at the event and that ties with the event have been cut.
I applaud Nikon for requesting that the logo be pulled and sponsorship withdrawn. By doing so Nikon, including the camera division as well as the optical Hunting division of the company is supporting ethical, conversationally minded hunting and outdoor lifestyle practices.
They deserve our thanks and encouragement for this action.
Also because of journals on Da, blogs tweets and many other internet social methods thousands have come across this journal. A countless number of you have called and emailed protest. Every call email and link drives this type of event every bit further into extinction.
This event has no place in modern society! At least 10,000 individuals have come across this content with countless more page views hidden in the masses of the web.
There is still much that can be done, and plenty of resources to contact. Feel free to read the journal if this is your first visit and take action. But you have made a difference today and for that I thank you.
**********************************************************************
Sportsmen for Fish and Wildlife
(a national non profit organization) is hosting multiple predator derbies in Idaho. This organization has very strong ties with both Idaho Governor Butch Otter and the Idaho Department of Fish and Game.
Earlier this year this organization was given the first wolf tag and auctioned it off to raise profits to keep the wolf off of the Endangered Species List.
IDFG recently voted to extend the wolf hunting season until March of next, which will allow wolves to be a part of this contest. Perhaps this is a coincidence; perhaps not.
What is a predator derby?
A predator derby is a killing spree of carnivorous animals. No consideration is taken for the care of the hide; high-powered rifles are used and after the tally is counted the carcasses are wasted. There are no tags, permits, or government oversight.
Contestants compete against each other on the clock to kill as many predators as possible. They use sophisticated electronic calls that mimic the natural sound of a predator and scents to impersonate foods or to imply a willing mate is nearby. They have exactly 24 hours to shoot as many animals as possible to be the winner.


- Bobcats are worth 2 points
- Foxes are worth 2 points
- Coyotes are worth 2 points
- Wolves are worth 3 points
- Ties are resolved by weight.
Predator Derbies are nothing new. They have been around for hundreds of years, but they are based on an archaic culture that understood little of ecosystems and cared nothing for the environment. Predators' importance in the ecosystem are ignored and they are senselessly slaughtered for a frenzied bloodlust of a competition. These contests arose from ranching and railroad interests to help them get rid of what they considered to be pests on the land. Offer cash prizes, invite your friends, and have them lower the population for you.
To make matters worse, all proceeds from this event support the Idaho Sportsmen Wolf litigation movement, an organization that has been against the reintroduction of the wolf from day one. They continue to fight with litigation for the highest hunting quota and the eventual re-eradication of wolves.
What does a Predator Derby look like?
this.
the following images are screenshots captured from the organizations website and are posted by me under the fair use copyright clause of News and Critical reporting.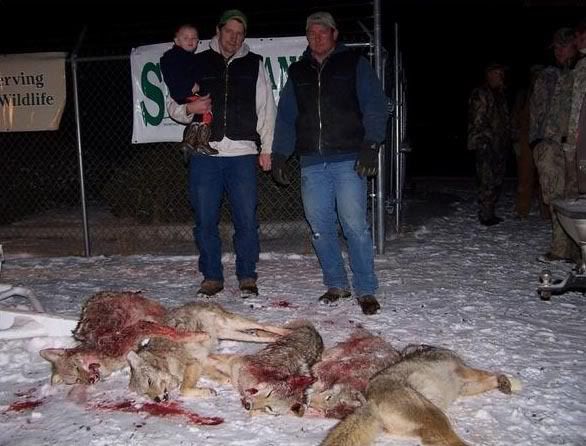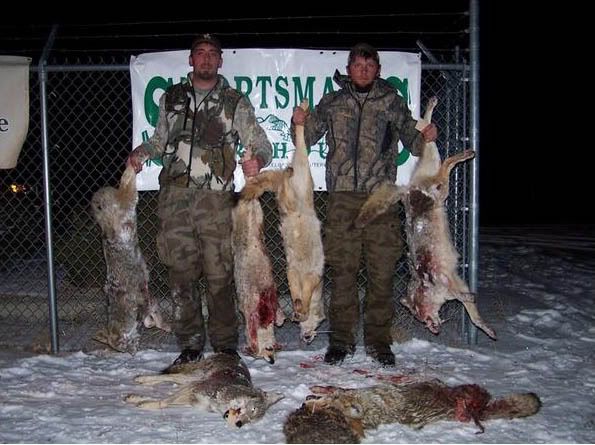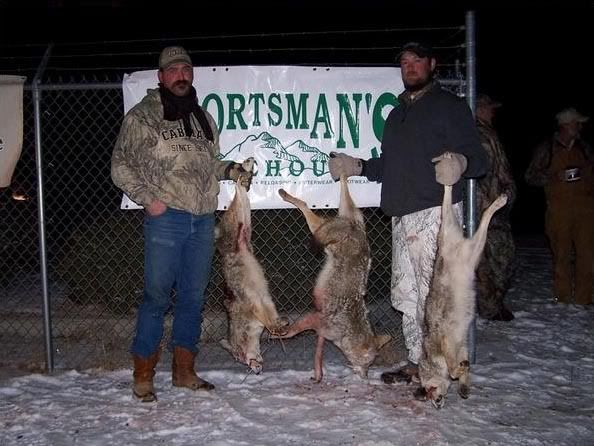 The effects of our war on predators are only beginning to be understood, but a term called "trophic cascade" is coming into play often. Explosions of rodent populations can occur, areas become overeaten, and the behavior of animals changes when you remove predators. All of these effects compound and can have a drastic negative effect on the health of an ecosystem
www.sciencecentric.com/news/ar…
This journal is NOT anti hunting. I do not consider myself to be an anti-hunting individual; I personally avoid the sport because I find more thrill in photographing and allowing an animal to be seen another day. I support ethical hunting. Ethical sportsman follow ecological hunting practices and do not waste what they hunt.
It's true that even the management of predators often does need to occur, but it should be done with a sound basis in science, using non-lethal methods whenever possible, and with respect for the ecosystem - NOT as an adrenaline based sport of cash prizes.
This contest is a bloodthirsty slaughter.
It is killing for thrill, it is senseless harm of living breathing animals.
It is Bingo for blood.
And it is happening on YOUR public lands.
And Who is supporting this?
Update the Nikon logo has since been removed, and in consideration of Nikons response to our request I have removed this image.
The updated website can be seen here
www.sfwidaho.org/SFW/Idaho_Pre…
Cabelas and Sportsman's Warehouse are the two largest major sponsors of this event.
Email Sportsmans Warehouse
www.sportsmanswarehouse.com/em…
Email Cabelas
cabelas.custhelp.com/cgi-bin/c…
There is still much to be done,
We are not going to change Idaho overnight and we need the help of other organizations. Here are some good options:
PLEASE contact the Natural Resources Defense Council let them know about this event and urge them to take action on this and other injustices against predators in the west. nrdcinfo@nrdc.org
Another excellent non profit for animals specializing in predators Predator Defense:
www.predatordefense.org/index.…
Contacting the following contacts may be more akin to talking to a brick wall, they are the problem. But they need to hear until they understand the public will not tolerate this.
The organizers of this event can be contacted here:
Nate Helm (208-899-3122) or nate@sfwidaho.org
Sean Cluff (208-697-3167) or scluff@sfwidaho.org
Butch Otter Governor of Idaho
gov.idaho.gov/WebRespond/conta…
Idaho Fish and Game:
fishandgame.idaho.gov/inc/cont…
Salazar Secretary of the Interior
www.doi.gov/contact.html
Feel free to utilize any of your social networking means to spread the news about this story!
BE HEARD!