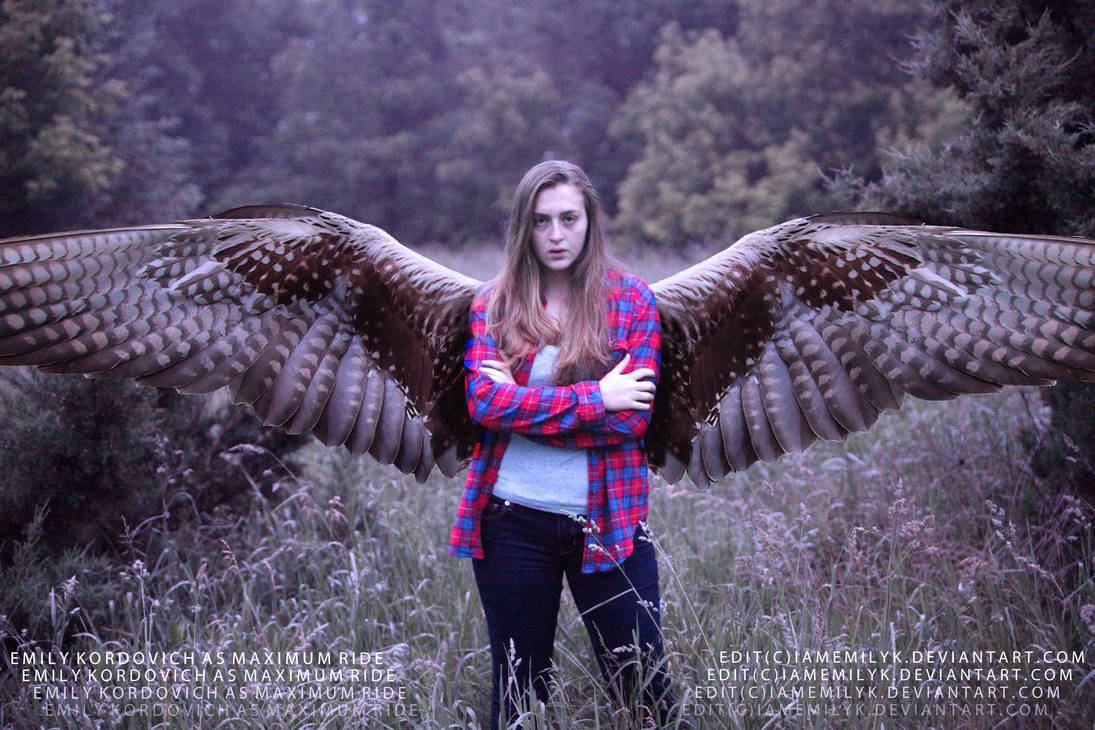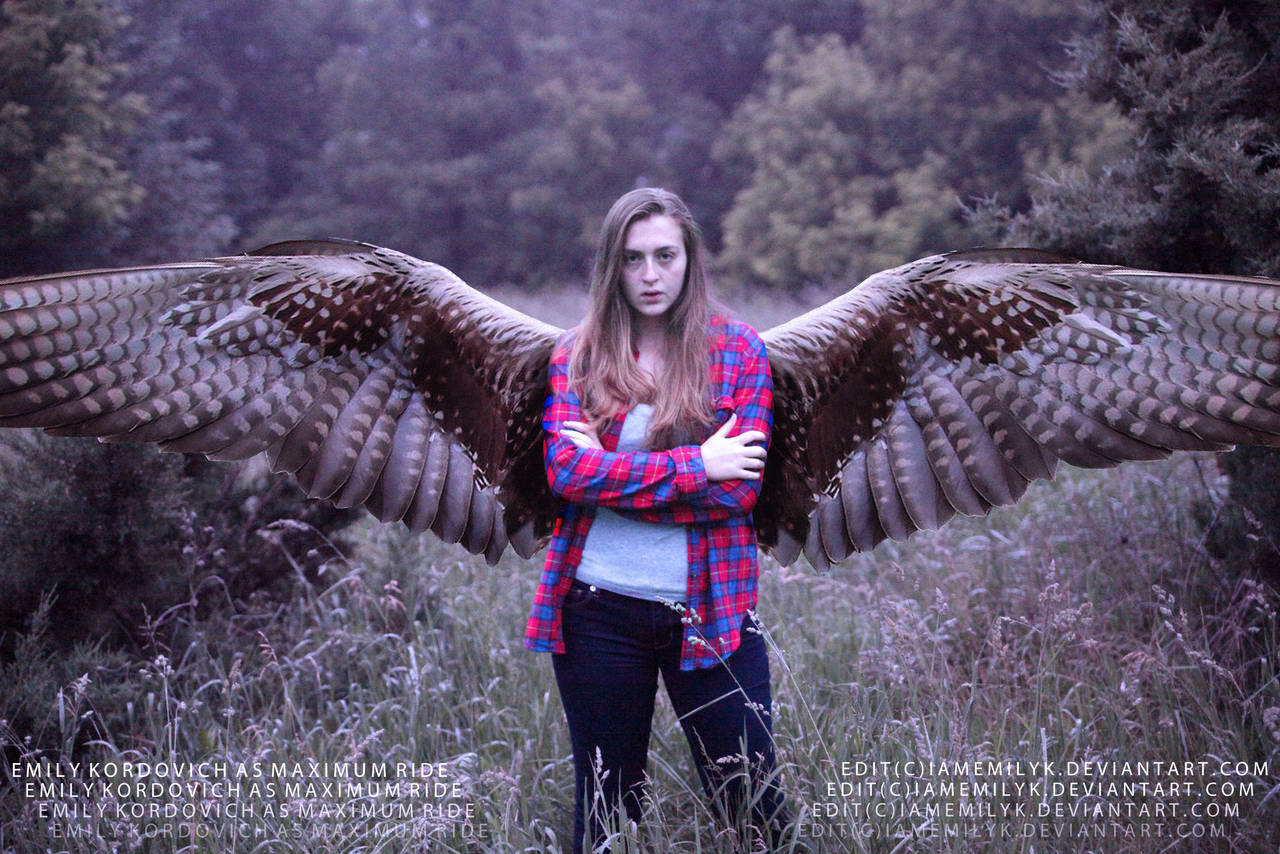 Watch
I haven't done a simple, straight on shot in a while, whoops.
So here is a pissed off, exhausted, sick-of-your-shit, Max.
Enjoy!
Stock used:
[link]
INFO ABOUT ME:
I'm a 16 year old unknown aspiring actor that has a goal: get cast as Maximum Ride in the Maximum Ride movie. I've been with the Flock from the beginning and Max has always been my dream role. I will fight for a shot to audition and prove myself to whoever the casting director is. This is my dream and I'm ready to fight for it. I will give everything I have to these movies and to this role to make it worthy to the amazing books.
Spread my name around: Emily Kordovich as Maximum Ride.
YOUTUBE CHANNEL:
[link]
THE SITE USER BASED CASTING WHERE IT ALL BEGAN:
[link]
FACEBOOK:
[link]
TWITTER:
@IAmEmilyK
INSTAGRAM:
@IAmEmilyK
TUMBLR:
[link]

Haha, I could Totally see Max looking like that.
See what I did there?
Reply

oh wow! this look really nice. Plaid, wings, denim, you could be a character on Supernatural (If you wanted to). XD Lovely work!
Reply

holy crap I could omg.
Actually, I have gotten that I am the female, teenage version of Dean a lot from my friends since I have light brown hair and green eyes. I am proud of that. :3
Thank you so much!

Reply

That shirt is SO bright, it really stands out against everything else. Don't at all know the books, but it's a wonderful image here.
Reply

That is awesome I love those books!!!!!!!!!
Reply