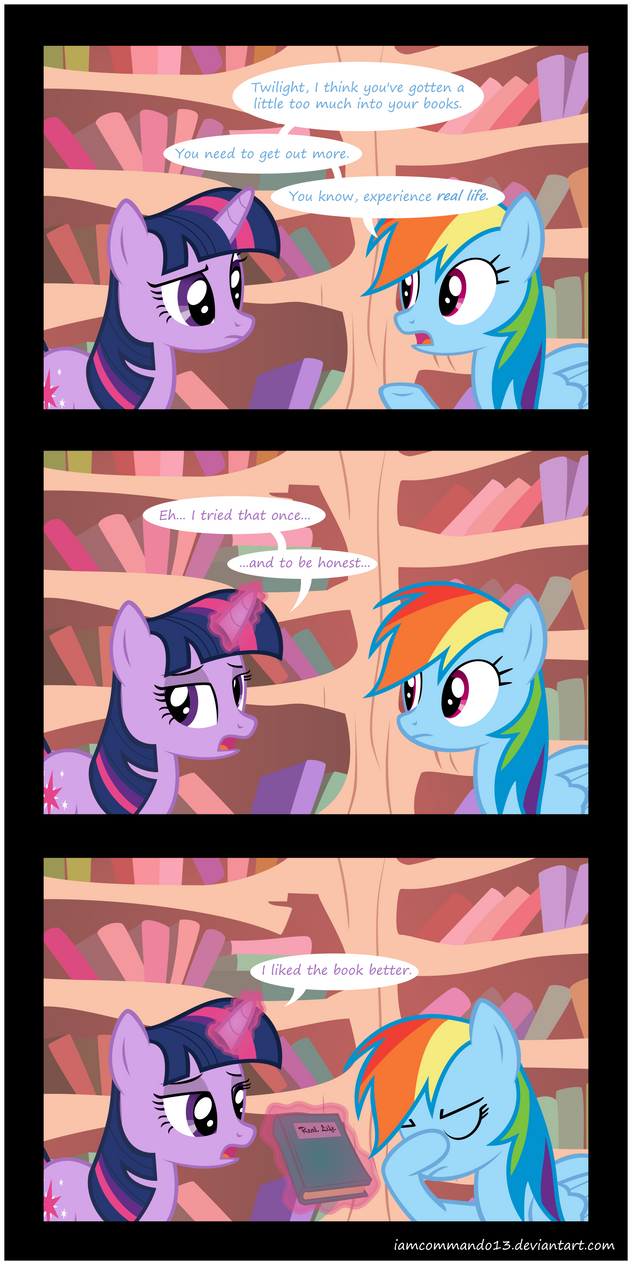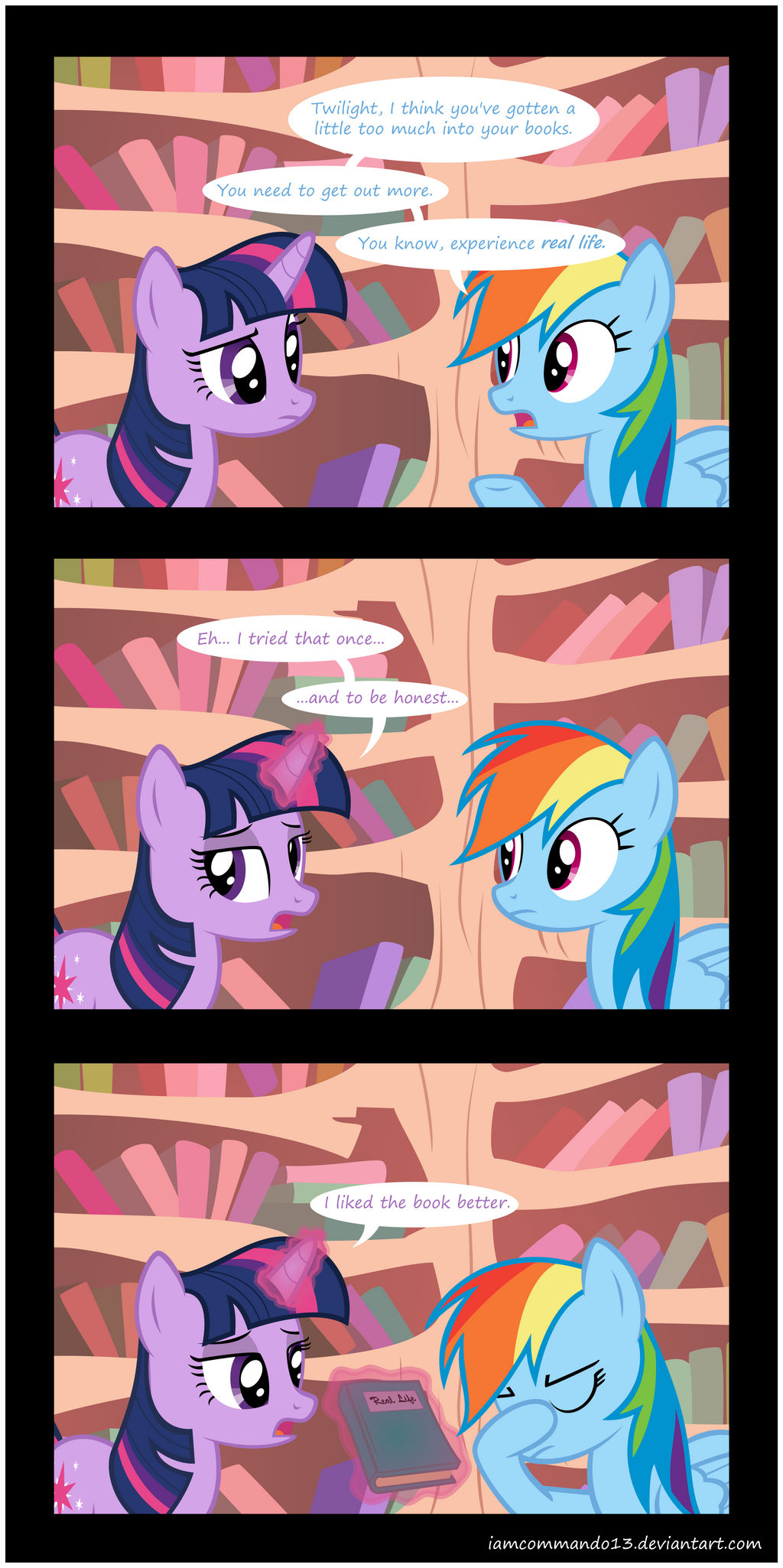 Watch
Twilight, you're missing the point!

But to be honest, this is me. I prefer books to reality, in general. Because books are reality. Twilight is awesome!

After a couple people noted that light blue on white is hard to read, I made RD's text darker.

I did this in Inkscape, as usual if there are any errors please tell me.

Also, please do not post this anywhere without linking back here.

More comics coming soon! Watch if you'd like to see them!