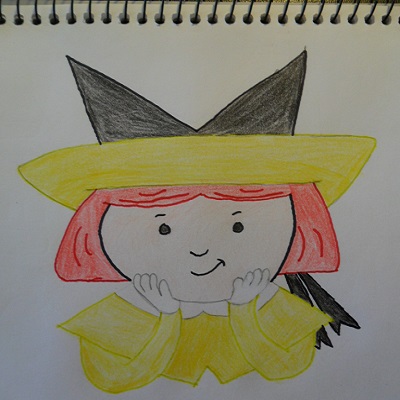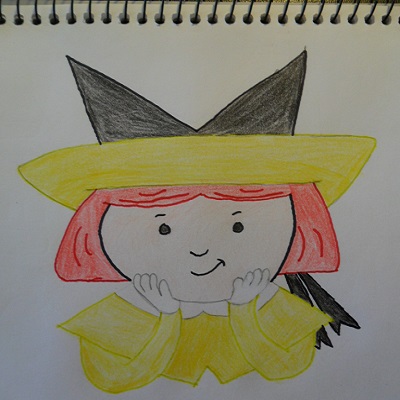 Watch
"If you believe, you must be big, in order to be tough,
Then you should get to know me, I'll teach you other stuff.
I'm Madeline, I'm Madeline,
I may be very small,
I'm Madeline, I'm Madeline,
But inside, I'm tall.

She may be teeny tiny,
Diminutive petite,
But that has never stopped her,
From being pretty neat!
Dum dee dum dee dum,
Dum, dee dum dee dum,
Madeline,
Madeline!
She's Madeline, she's Madeline,
We hope you have it straight.
I'm Madeline, I'm Madeline,
And inside, I'm great!"

Ooh how I love this song and this cartoon.

I so miss DisneyPlayhouse.
"Where is the Hope that I Once Knew?"
--
Madeline has always been a special character in my heart



She's the star in a show with 11 other little girls.
She's the smallest, she's the bravest, she's the first to befriend a boy, she's protective of her friends, she loves her canine companion and she's rocking that yellow hat.

That being said I'm not a particular fan of " the new adventures of Madeline" - partly because it tries to focus more on the other girls but really it's still "hats off to Madeline".

She has a family as she so sweetly sings in "Lost in Paris" and I love that Disney picked up this French animation

She is apart of my family.

The complete collection is a part of my DVD library and I used the cover as reference for this FanArt.

I drew this with pencil, highlighted it with sharpies and then colored with colored pencils

-x--
Full View here I used the same colors for her name as featured in the show as well


--
This is my third entry for DisneyDreamers Club Project 2019: Style Quilt!