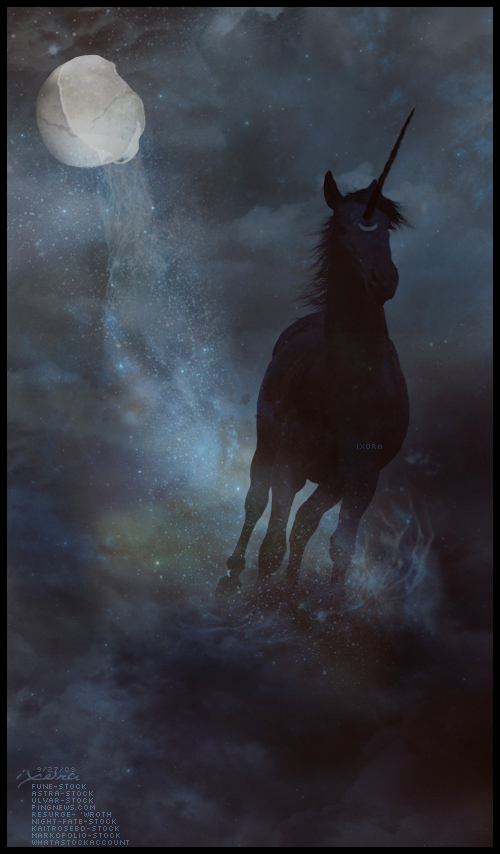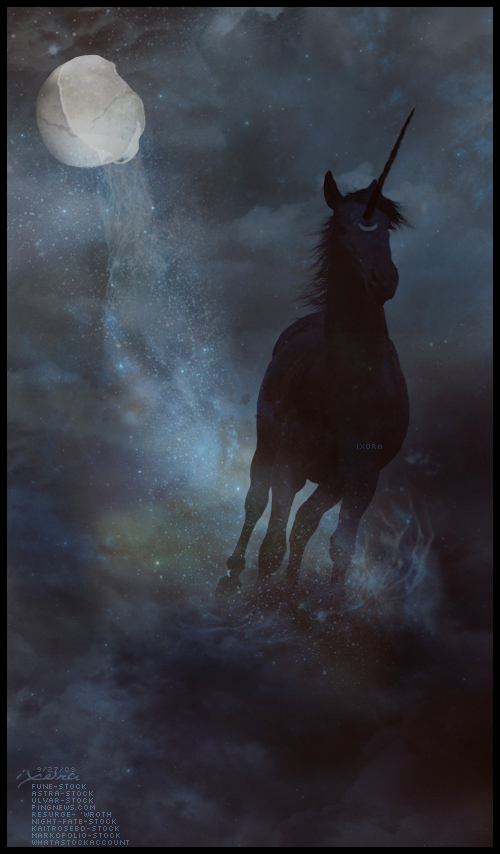 "I saw the moon crack like a bird's egg and fall out of the sky, and from the broken shell stepped forth a young unicorn, long limbed and lithe, a runner, a dancer, and black as the well of a weasel's eye. He looked exactly as the old song says:
'The silver moon rode on his brow,
And a white star on his heel.' "
The birth of the firebringer as seen by Tek in her vision in the Mirror of the Moon. (pg 92 of Birth of the Firebringer)
I've read the Firebringer trilogy many times and was inspired to make a manip of young jan. Took a while, but I'm quite pleased with the result.
Original -
[link]
Stock: