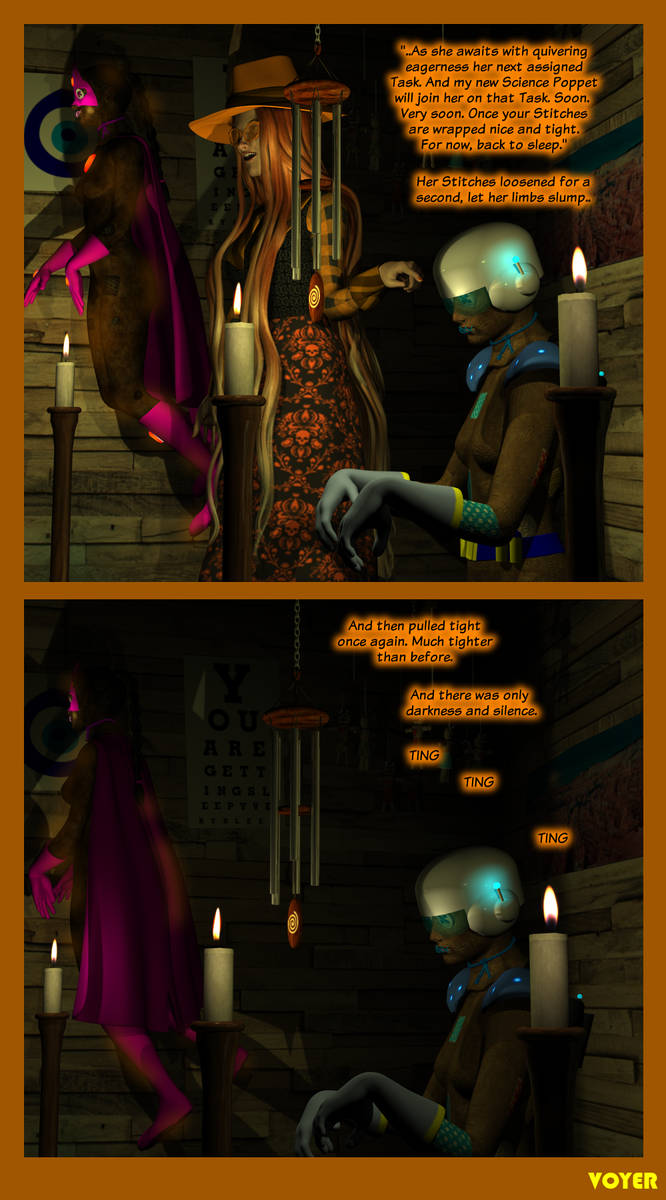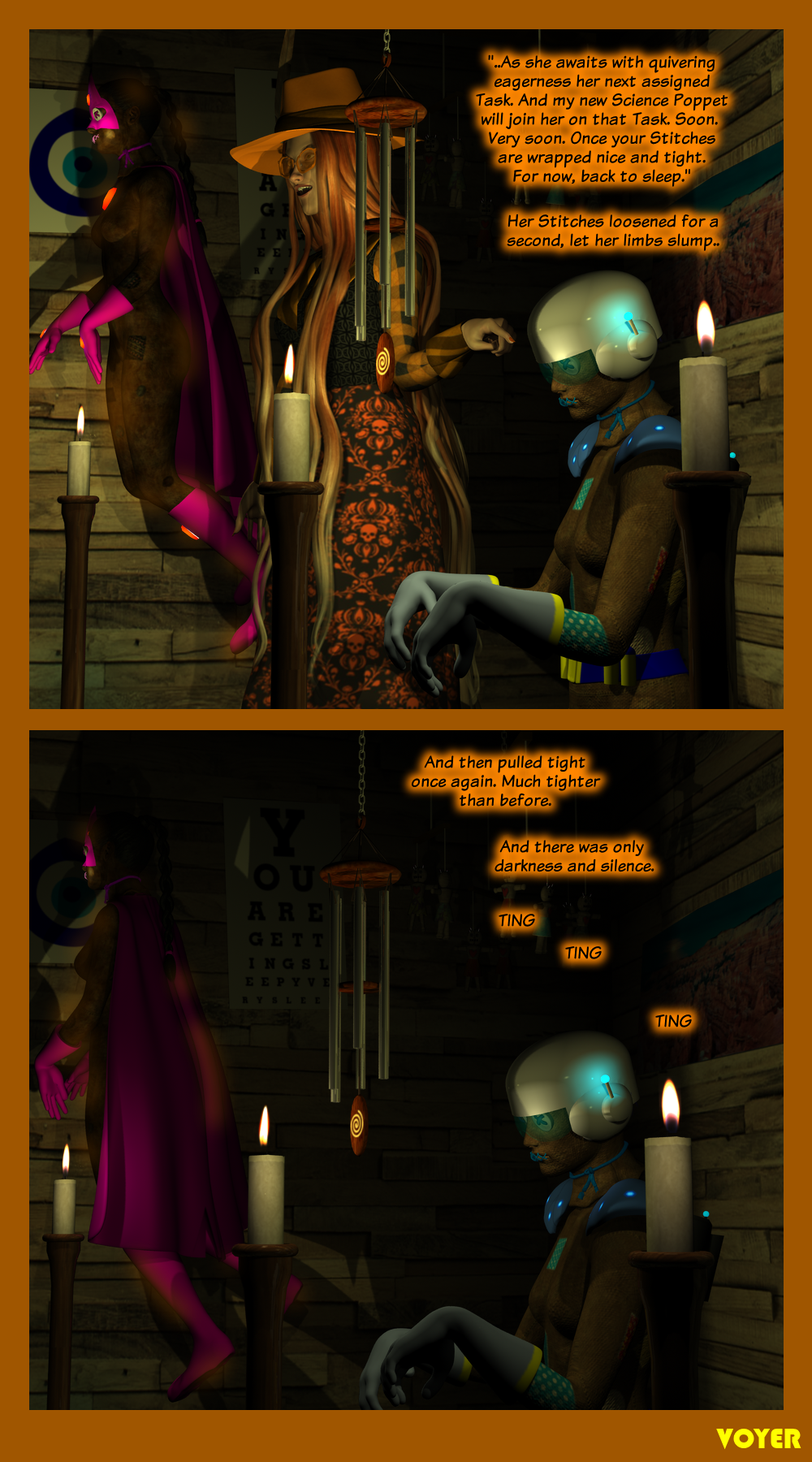 Watch
Guess I'm the only one who likes these, so let's finish off the sequence and move on to other comic book perils. (For anyone who worries about the endings of stories, it turns out Ocelot Girl is really good at undoing stitching..)


Happy New Halloween Year...? (Boy, I gotta look around here more often.) Great series! Creepy and intriguing! Thanks for adding more interesting episodes in your comic book universe!
Reply

I found these to be very interesting. Different, but thought provoking and extremely well crafted. Thank you for doing them and for all the art you create, especially the stuff that opens new doors to explore
Reply

I thought it was a very good idea and thoroughly enjoyed the series.
Reply

Reply

Reply