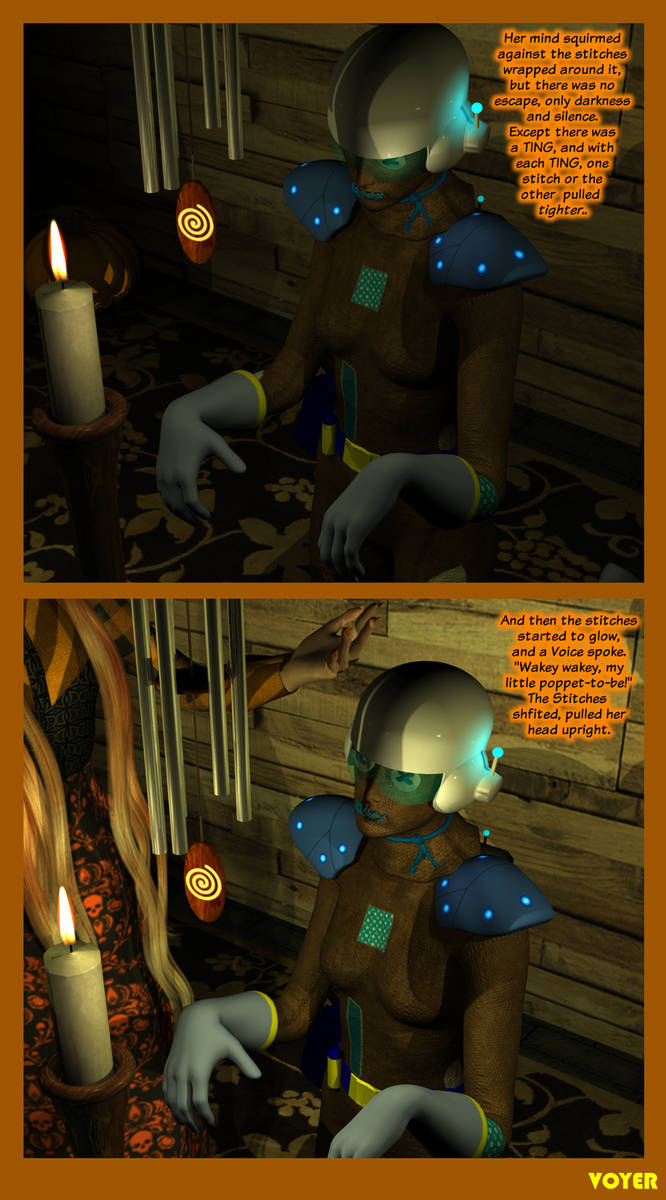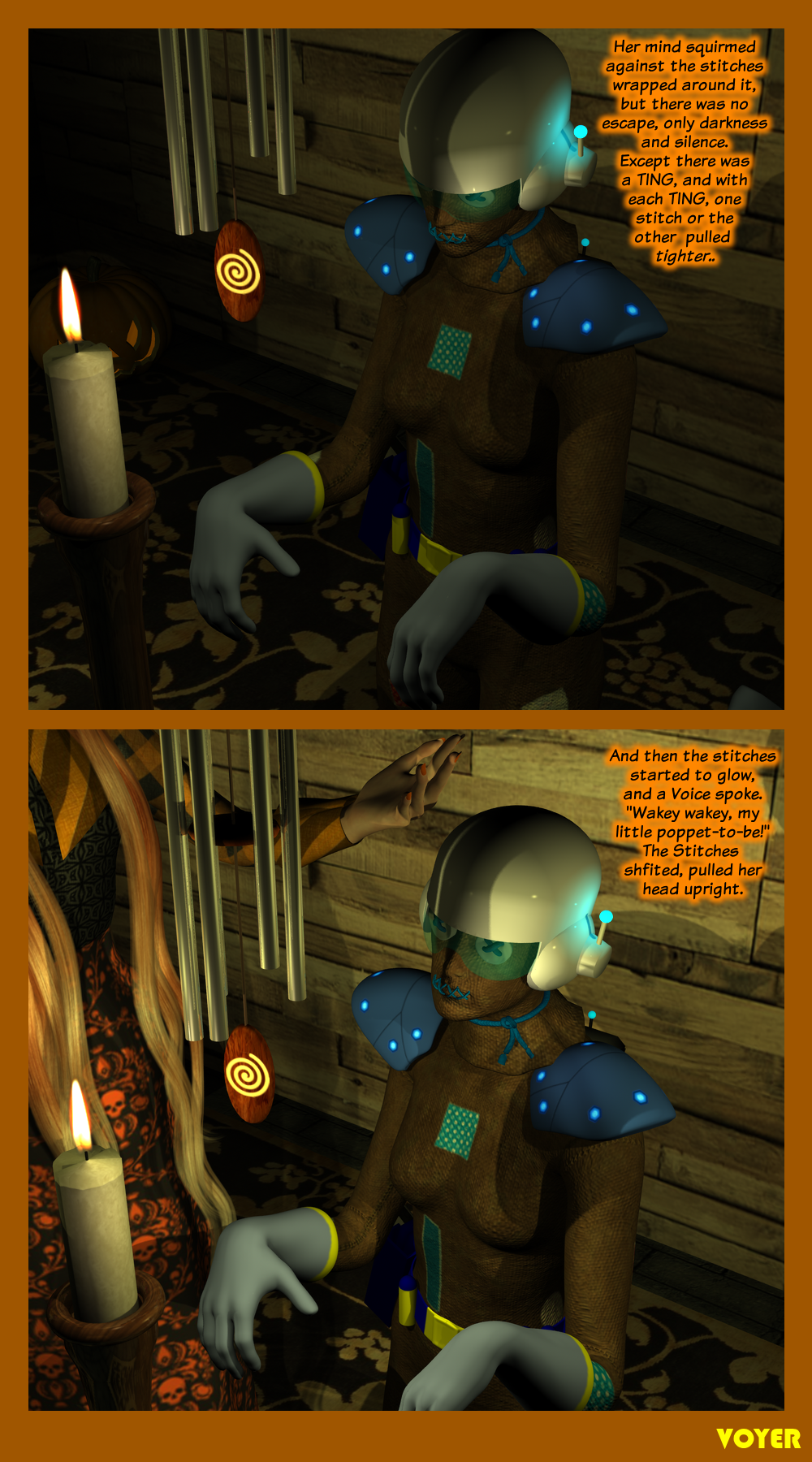 Watch
Leading up to Halloween, here's more with the villainous Poppet Queen and her heroine victims. This scene takes place before the one I previously posted.
fav.me/dcprsyw

This scenario gave me shivers...in the good way.
Reply

Damned, I so much regret I did not create a folder for your images in my fav-gallery yet! Your work is just amazing. Like this one shows again! "Puppet-to-be".. even this word is such a great creation.. the unform and the way she sits there under her helmet (always a classic) so very helpless, perfectly shown by the positiojn of her hands! Very well done!
Reply