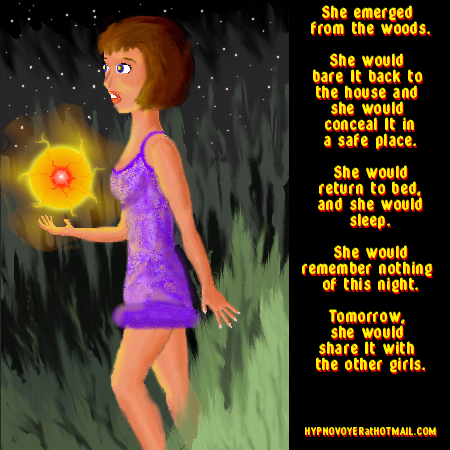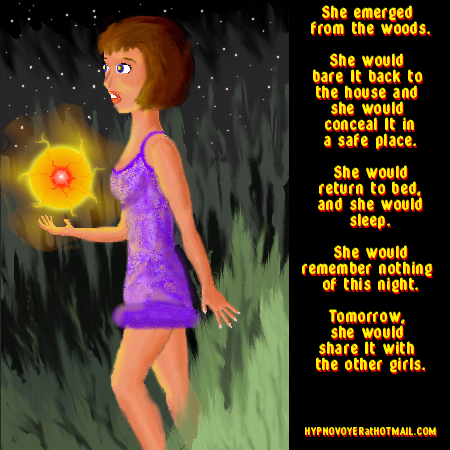 Watch
I did this one in 2001, and even then it was a reworking of an older pic. No changes for this posting; I'm still pretty happy with it, although if I were doing it from scratch I'd probably give the sphere a different color scheme.

And you can decide for yourself who gave her the thing.

Sequel idea: It is the next night, and she is sharing it with the other girls!
Reply

The sphere looks like the phantom bellamu from Zelda-PhantomHourglass
Reply
That should read "bear", not "bare".
Although, if she were to "bare" something also, I'm sure nobody would complain.

Reply