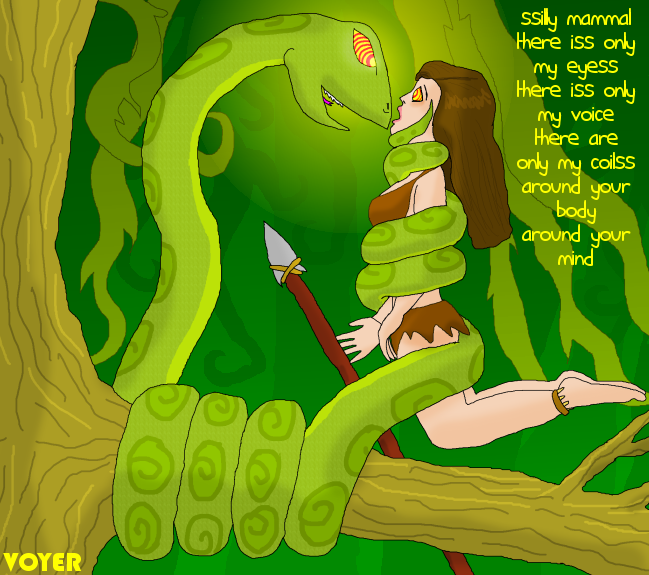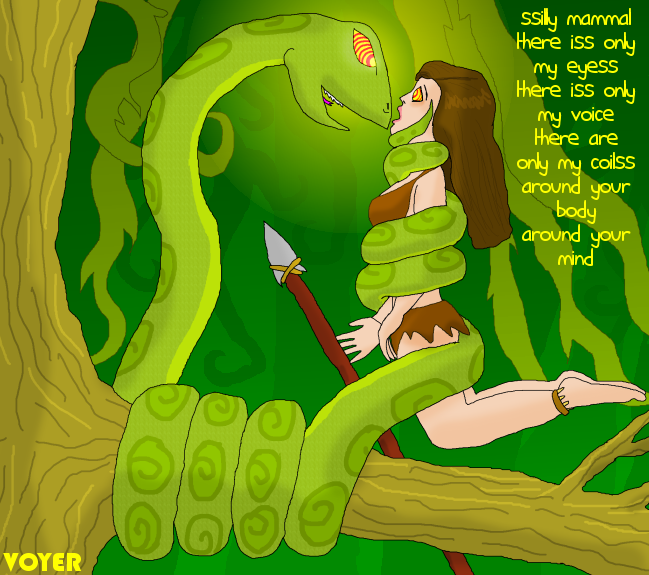 Watch
Got two separate requests this week for a snake pic, so I attempted to combine them. Hopefully someone can enjoy it.

EDIT: Evidently people did, as this is by a wide margin the most popular drawing I have ever posted on DeviantART. Or at least the most looked-at. No idea why, while I like it well enough, it's not particularly one of my personal favorites. Still, thanks all!

Wonderful work on the pose, coil and eyes!~
Reply

Awesome!!
Is she playing with herself?
Reply

If I was that snake I would have her stick her barefeet in my mouth and let me suck on them
Reply

There's a real market for Hypno-Snakes around these parts these days

Reply

I think I am

Reply

Reply