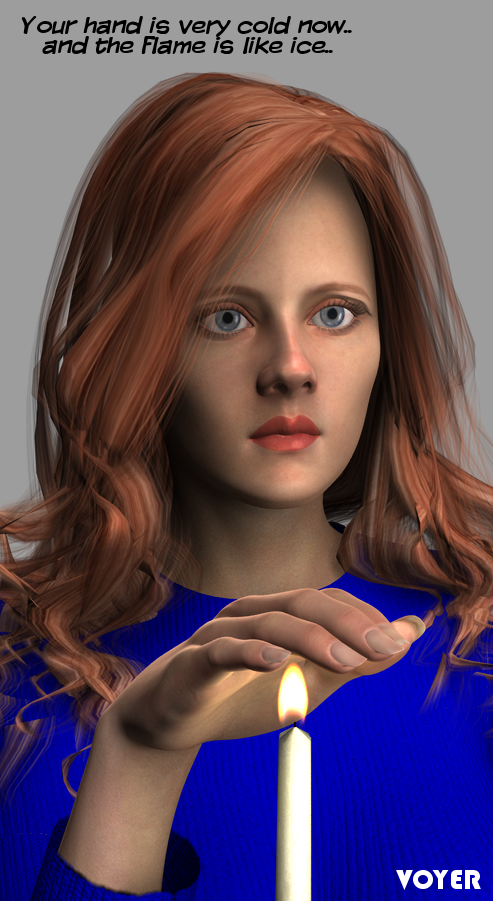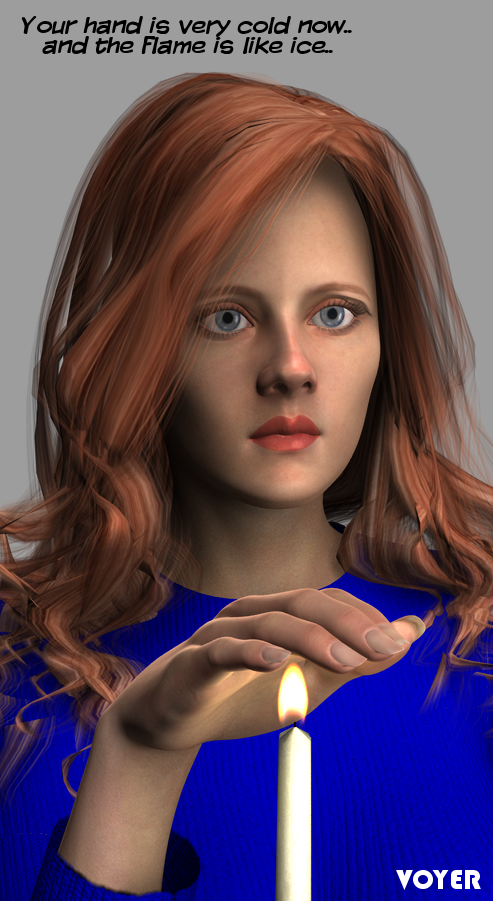 Watch
After some feedback from a fan, I had to try and recreate a certain classic TV scene, except for those wimpy bandages on the gal's fingers!


now Julie who do u work for
mmmm Julie who do u work for
listen to my voice and who do u work for
char Charlie townso investigation
who works also there
Kelly garret, ......
excellent now stay there untel I say u can put ur hand down
Reply

Julie Julie Julie don't you love the stare..
Reply

gotta love that blank expression, is so well done!!
Reply

Thanks, tho it's only a slight change to the default expression that a DAZ "Genesis 2" character sports when you first load her into a scene..
Reply

Looks like a bit of Trek fanart to me.
Reply

I guess it can be if you want!
Reply

Actually it's from Charlie's Angels. The episode is called "Attack Angels: with Tanya Roberts Season 5. However I can see where you might confuse it with Star Trek if you were thinking STNG where Dr. Crusher was seduced by a ghost-like alien. I believe that had a candle in that too.
Reply

Reardon & Associates, back in business
Reply