Today is the day! We're officially online now and we had reached already our first Milestone Goal!!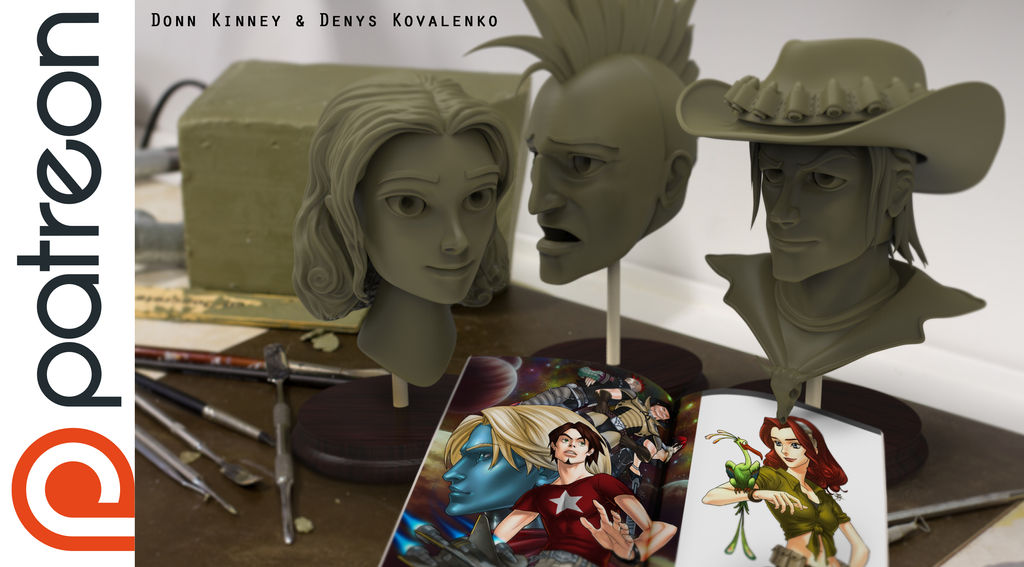 Hello guys! Me (Ki from HyperLaceAlchemists) and Donn (BishonenHouse) are very excited to present you our Patreon project "Break Step Velocity"!!
The main goal of this project is helping Donn Kinney and me to publish a comic book about Steve's adventures.
Also, it could be a great opportunity for both of us to spend more time doing things that we love to do the most: drawing comics and creating original bjd-dolls.
Of course we would like to share our experience with other creative people around the world! So if you are interested in creating comics, illustration, 3D sculpting in ZBrush, molding and much more join us and become our patron! You'll get an exclusive access to original sketches, time-lapse videos, tutorials and even more!
Thanks a lot for your attention! You are more than welcome to share this information with others Смайлик «smile»