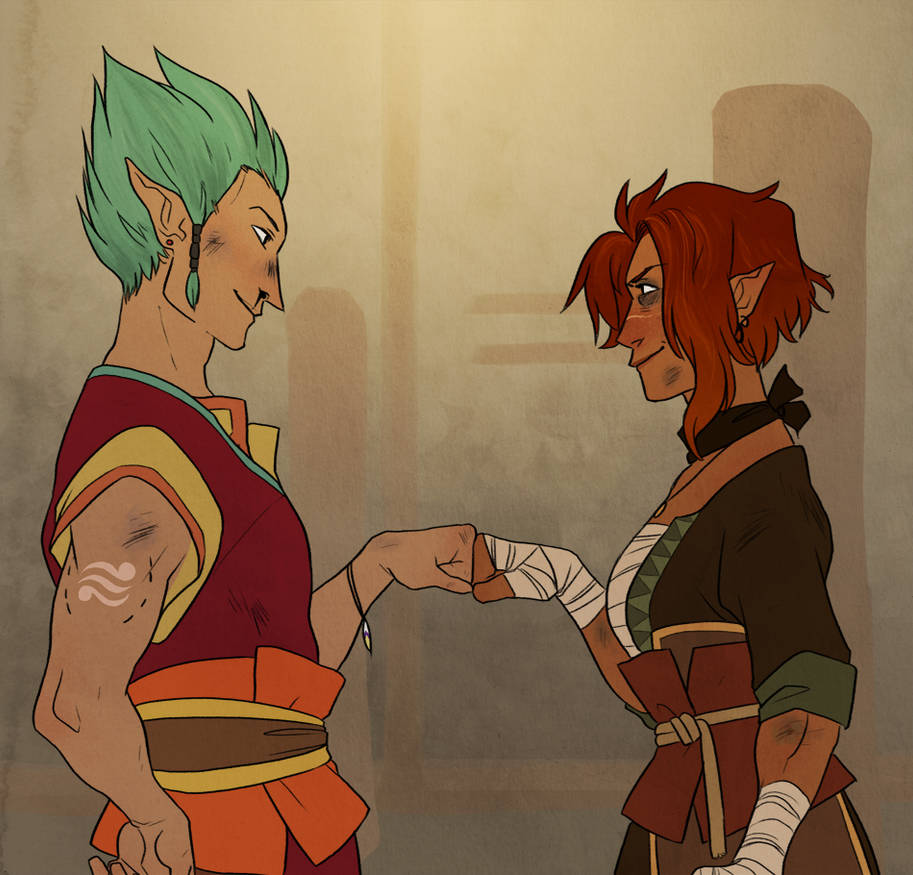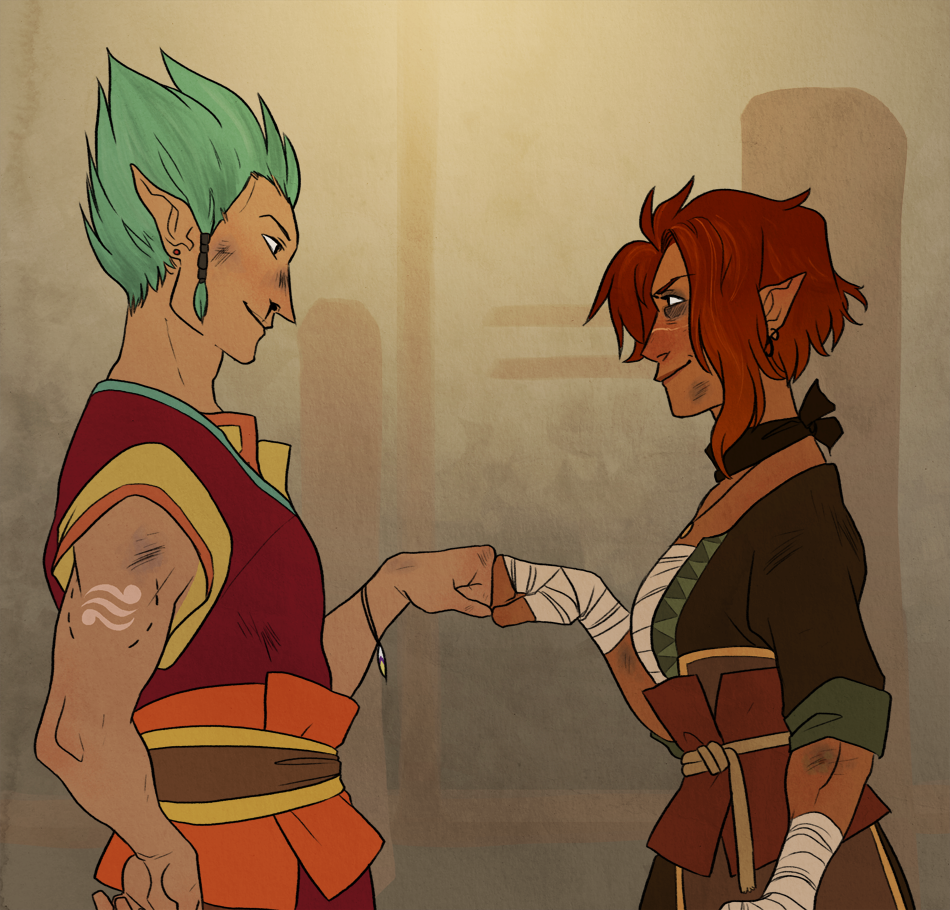 ▲ You've ended up skipping class, what a rebel! Why have you done it and where are you going?

There was a hall fight and stress and yadda yadda. Instead she met Wren and they had a good ol' spar with betting! And she lost. Now she simultaneously likes him and sorta wants him dead? It's progress for her.
¯\_(ツ)_/¯
Wren is Angels-Advocate's
Marrilyn is mine




There is something about this that makes me LOVE it
Reply

I thought this was some kind of Avatar fanart for something original but I knew it couldn't have been because I saw Din's emblem..
Reply

Something magical is happening here
Reply

YESSSS I love this so much!! >

Best broship when you sorta want to bury them in the ground.
Reply