I've been into art for God knows how long; since I was 4 maybe? For years I have been into series like Sonic the Hedgehog & Pokemon, both the games & the tv shows. It is there where my influence in art lies, & had been drawing & pitching down my imagination on papers for years, thinking of my own fantasy creatures & characters.
Through late high school to Uni today, I've been expanding on many new themes that I had never touched before in my art, such as 20th Century fine art & religion (
hyper-shan.deviantart.com/art/…
) - This even includes the mediums/tools I use.
I aim to be a Concept Artist one day, hoping to make it in the Video Game business, & it's a goal I'll continue to strive for!

From 19/02/14: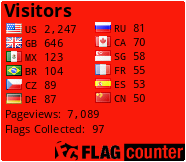 -----------------------------------------------------------------------------------------------------------
Pokemon

Golden Sun
Favourite Visual Artist
Yoji Shinkawa, Francis Bacon, Ken Sugimori, SGLover4EVER, Chakra X, TheWax70.
Favourite Movies
Pokemon 3, Alien VS Predator, Sonic: The Movie, The Day After Tommorow, Akira, most Disney animated films, way too much to list....
Favourite TV Shows
Pokemon, The Adventures of Sonic the Hedgehog, Faulty Towers, Mr Bean, FullMetal Alchemist, Elfen Lied, The Inbetweeners. Russel Howard's Good News, again, way too many to count.....
Favourite Bands / Musical Artists
Linkin Park, Papa Roach, Crush 40, Red, High & Mighty Color, Enter Shikari, Within Temptation, The Prodigy
Favourite Books
The Jimmy Coates series
Favourite Games
Sonic 3 & Knuckles, Pokemon Silver, Gunstar Heroes, Golden Sun: The Lost Age, Xenoblade Chronicles, Sin & Punishment 2, Tekken Tag 2.
Favourite Gaming Platform
Mega Drive II, PS2, Wii, GBA SP, DS, Gamecube, PS3.
Tools of the Trade
Pencil, rubber, sharpner, biro pen.
Other Interests
Games, Anime/Manga, Elfin Lied, Sonic, Pokemon, AMV's, Music.