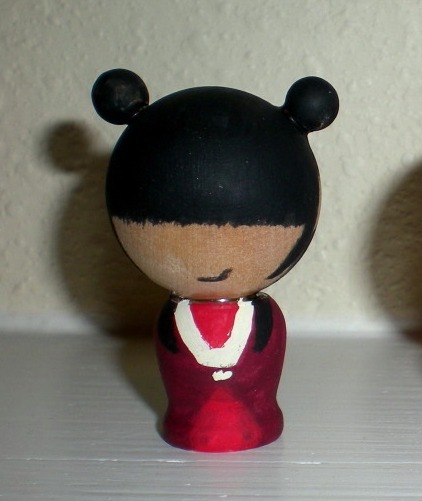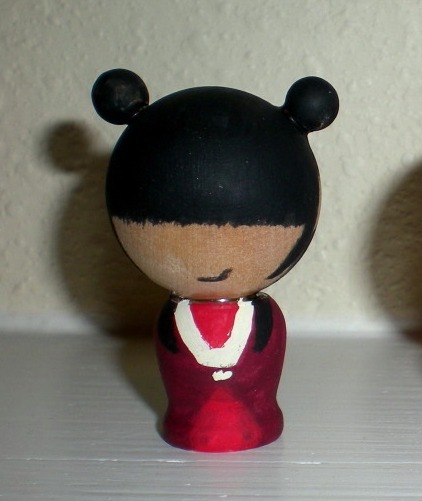 I made this little figure of Mai from Avatar: The Last Airbender at a panel on making kokeshi-style dolls out of wooden beads at Anime Festival Orlando. I happened to be wearing my Mai costume at the time, and since I didn't have reference pictures to work from at the panel, I thought the easiest thing to do would be to make a Mai figure and use myself as the reference!

Kokeshi dolls are a Japanese style of dolls made from a simple wooden trunk. They have a large head-to-body ratio, and no arms or legs. Real kokeshi are hand-carved by artisans, but this shortcut version was created by gluing different sizes and shapes of wooden beads together, then detailing with acrylic paint.

I'm very pleased with how she turned out. I'm a bit clumsy with a paintbrush, so I was worried about painting the face. But the panelist instructed us that the key to a good kokeshi face is simplicity, and that some features can be omitted. She suggested painting only eyes and omitting the nose and mouth, but I really wanted to give Mai her characteristic smirk, so instead I chose to omit the eyes by "covering" them with her dark bangs.

She measures in at a height of just under 2", a petite companion for my Mai cosplay.