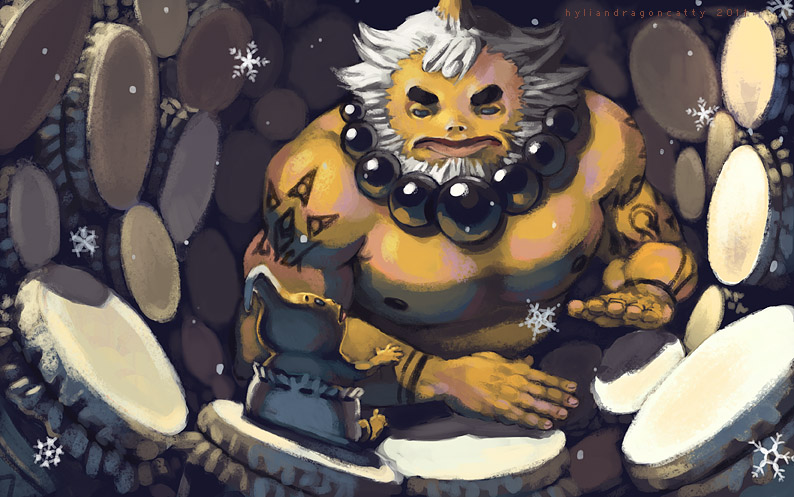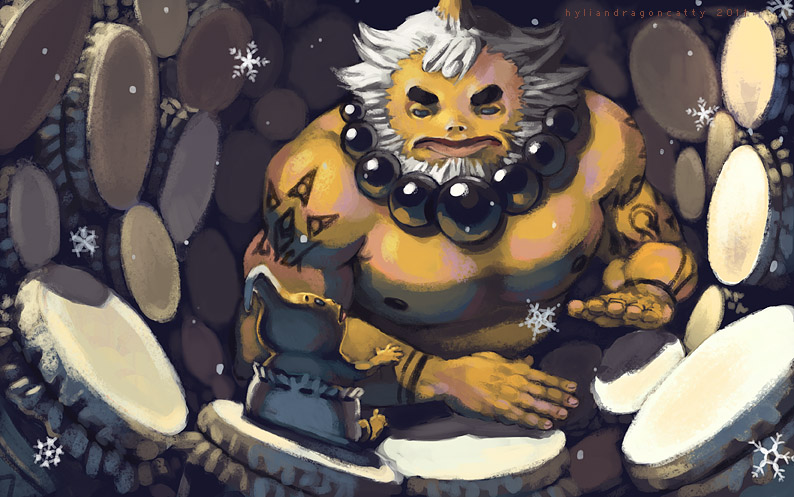 Watch
~HylianDragonCatty wont be updated any longer!

If you like my art, please head over to my new account

~
hadece
and watch me there. Thanks for your support!
----------------------------------------------------------------------
"...Hyunh, hunh... Ahh, Darmi, where's my daddy? Where's my daddy? That song...That's the song daddy always plays for me before I go to sleep...I'll sing the next part."
This is an entry for

s Zelda contest. Its supposed to be a winter motive.
The Tatoo is the one from the Elegy of Emptyness Statue, The Official Arts one is quite useless and all screens I found are too small. Majoras Mask has the only two Gorons that acutally have a character besides "Stupid" ;9
End of Talk, I have to turn off the game before the moon crashes my head! Hope you like it!

The Legend of Zelda (c) Nintendo
Art (c) me

I gave permission to flojess to post it on youtube.