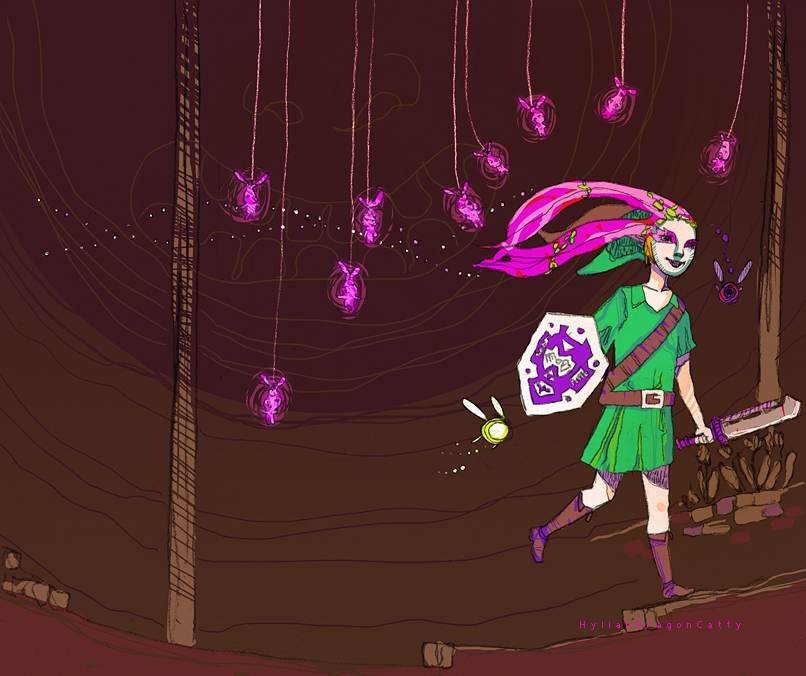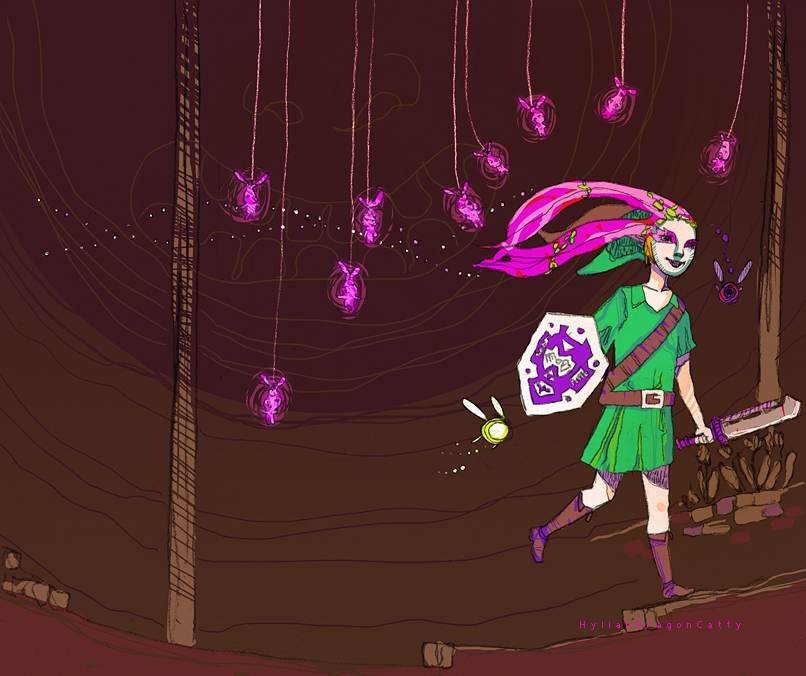 Watch
Sorry for all the spamming but I have alot of free time now and so much ideas on my to-do-list. I wanted to do so much Majora's Mask art because of its 10th anniversary, so here finally another part of my "10 Years Infinity" series!

I dont think I have much to say about this .____. This Mask just freaked me out. its just...crazy.

tloz: majora's mask (c) nintendo

That mask is hilarious XD Love it! And I love the colours in this picture!
Reply

This is a cool picture! It feels very unique!
Reply

That mask still creeps me out. And I'm 19 years old!
Reply

this is so awesome! the mask freaked me out, as well.... :')
Reply

Reply

I dont' think I ever understand the purpose of that mask XD XD ..to attract fairies..??? XD i remember people would be like 'what's your problem you weirdo kid?!!!!" XD XD

this is very beautiful!!
Reply

I think I might cry. It's so beautiful. *o*
Reply
haha, i love it! love the pinks you used.
Reply

LOL
Than mask freaked me out too! It's only natural, since they have the face of those freaky great fairies that creep the hell out of everybody XD
Reply

I love these recent pieces you're doing! Such a fun style to them, and the colours are so quirky <3 Incidently this was one of my favorite masks from MM!
Reply

i like how you put the moon in the background nice stuff

Reply

Oh shit, das Bild find ich irgendwie saugruselig. Schon allein weil du diese typischen Farben aus MM genommen hast, die waren so schrill, die haben so eine merkwürdige Atmosphäre erzeugt. W-warum hängen die Knutschfeen? D: Das verstört mich grad noch mehr. Und die Mondfresse im Hingergrund, die hab ich erst gar nicht gerafft aaaah
Das Bild verstört mich noch mehr, nachdem ich heute das entdeckt hab:
[link]
Reply

Jetz legste aber so richtig los hier, da kommt ja ein Bild nachm andern. Diese gebrochenen, gedeckten (bis auf das pink, das leuchtet ja ordentlich) Farben sehen toll aus mit den dünnen Linien. Durch die stilisierte Optik hat es (bzw der gesamte Stil) etwas bedrohliches. Wahrscheinlich, weil das an alte Illustrationen aus alten Märchenbüchern erinnert, und wie wir wissen sterben in Märchen immer die meisten Leute einen grausamen Tod.
Reply