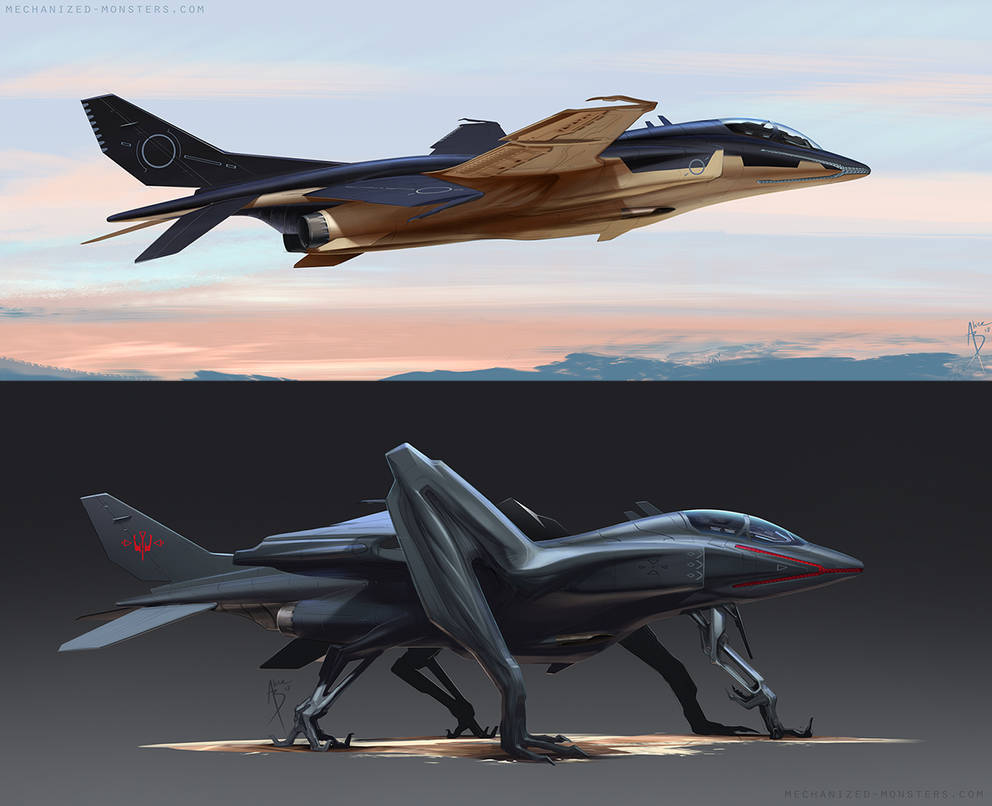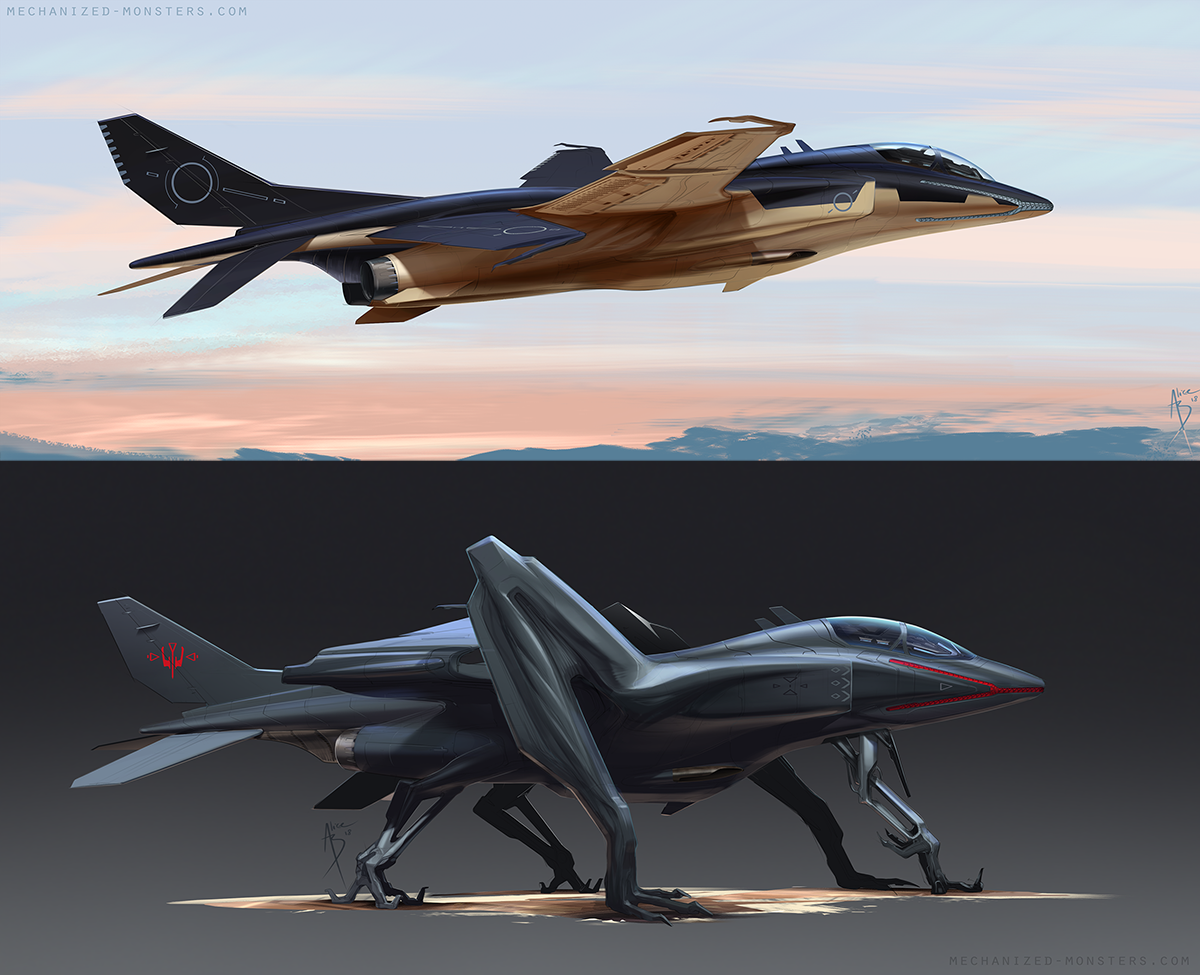 Watch
Detail views & full post here www.artstation.com/artwork/vN1…
More sketches of these guys!
Decided to really roll with the Jaguar influence, with obvious differences because of the world-setting.
Top one is the original "wild" remanenter, the bottom dark one is one of a squadron of derivatives created in part by subdividing the processor substrate of the original biomech - it is kept alive so it can re-grow portions of it, but over time the damage is effectively done, rendering the original biomech to a shell of its former self, and limiting the number of derivatives that were produced.
Flashy red teeth on the dark one is a squadron marking, it's a metallic coating pretty much done for looks, as the squadron chief is a bit of a maverick. Tail emblem is related to the dive-bombing nature of their attacks.
The tail marking on the original is actually a form of lettering, still deciding on it and its origins (if it's a rogue-machine language or if it's something that a handful of remaining biomech-friendly human tribes came up with to communicate with them, I kinda prefer the latter since I don't think the machines would need such a form of writing. And there are a lot of story ideas that work with it.) Nothing much fleshed out but the idea is that multiple types of information can be encoded in these seemingly simple graphics, using proportional and mathematical concepts, specific symbols, and in some cases, more straightforward data engraved at a microscopic level that cannot be read unaided.)