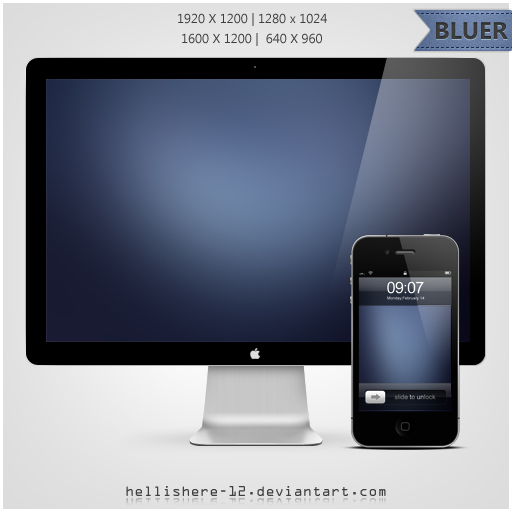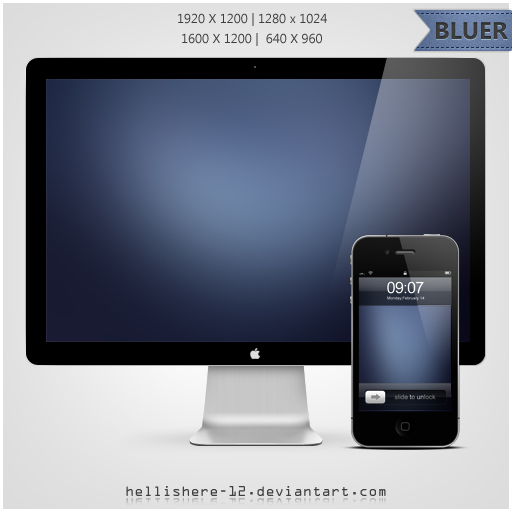 Bluer
A Minimal Touch
-•• Available in ••-
-• 1920 x 1200 | 1280 x 1024 -•
-• 1600 x 1200 | 640 x 960 -•
---
••- Bluer gives your desktop a Semi-bright and minimal look and completely adapts with your
AERO
themes -••
••- Also try its successor
ZUNE
-••
---
© R.TECH
|
hellishere-12
All Rights Reserved.
••• I-Mac by -
Nemed
•••
---
-•• Support me by |

||

| ••-

super

Reply

Nice & Clean

Reply

It is nice, but could I have it in a resolution suitable for a PC? 1440 × 900, if possible, please.
Reply

Sorry but unfortunately i cant make it because the base image is available in 1920x1200 and your resolution is rare ! If you stretch it,it wont get blurred or pixelated cuz its already blurred so you can have it stretched.
Reply

very nice

Reply

Nice wall man

Reply