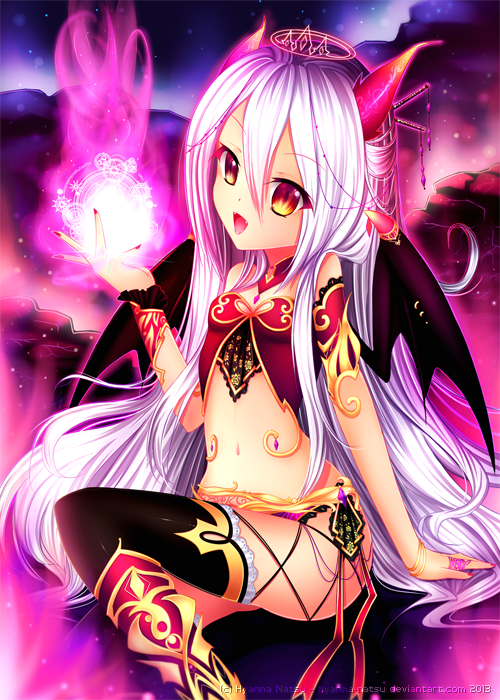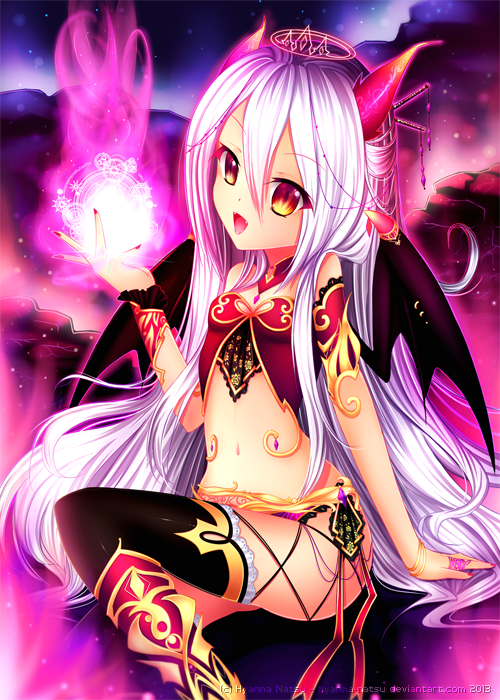 My entry for the Magic Knight Contest [Click here for read about]

She's a magical princess demon, that can control magic fire, but can control normal fire and related things, like volcanoes.
- -

Edited: Add more fire.
Was very fun add details, but I think "need more? maybe need more..."
Well, I plan to do another, and I hope that be better than this, because I don't liked... much... Not all.

But yeah, I never did something like that, so, was a very good experience!
- - -
Made in Paint Tool Sai
Character and art (c) =
Hyanna-Natsu
Contest created by =
omocha-san