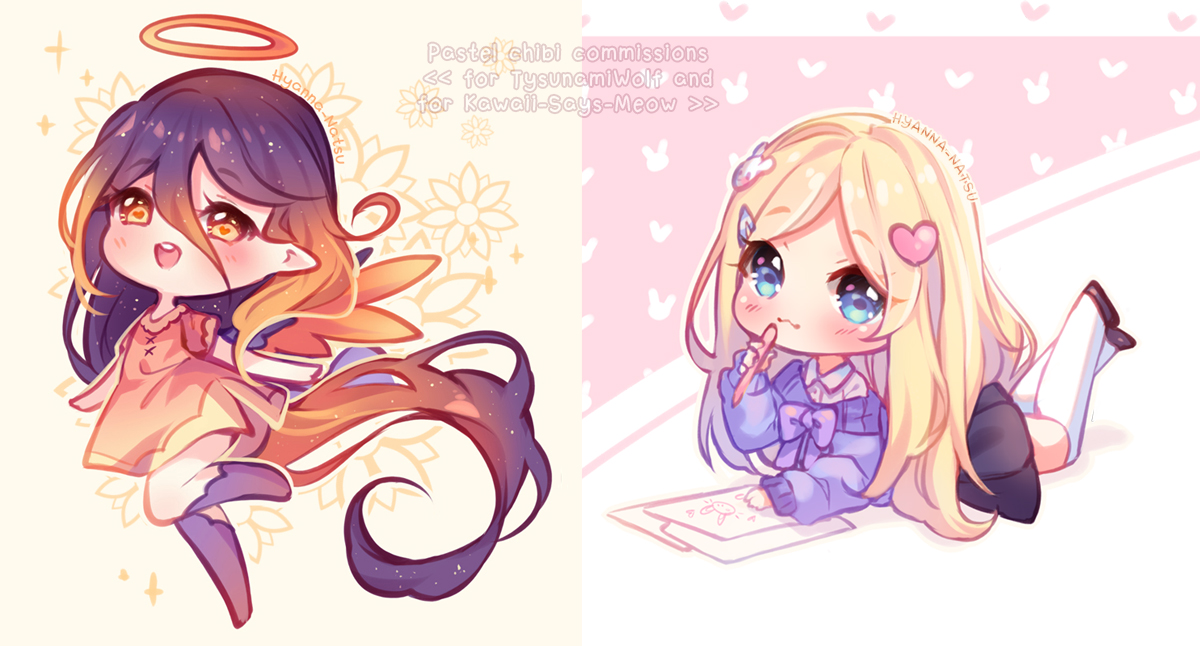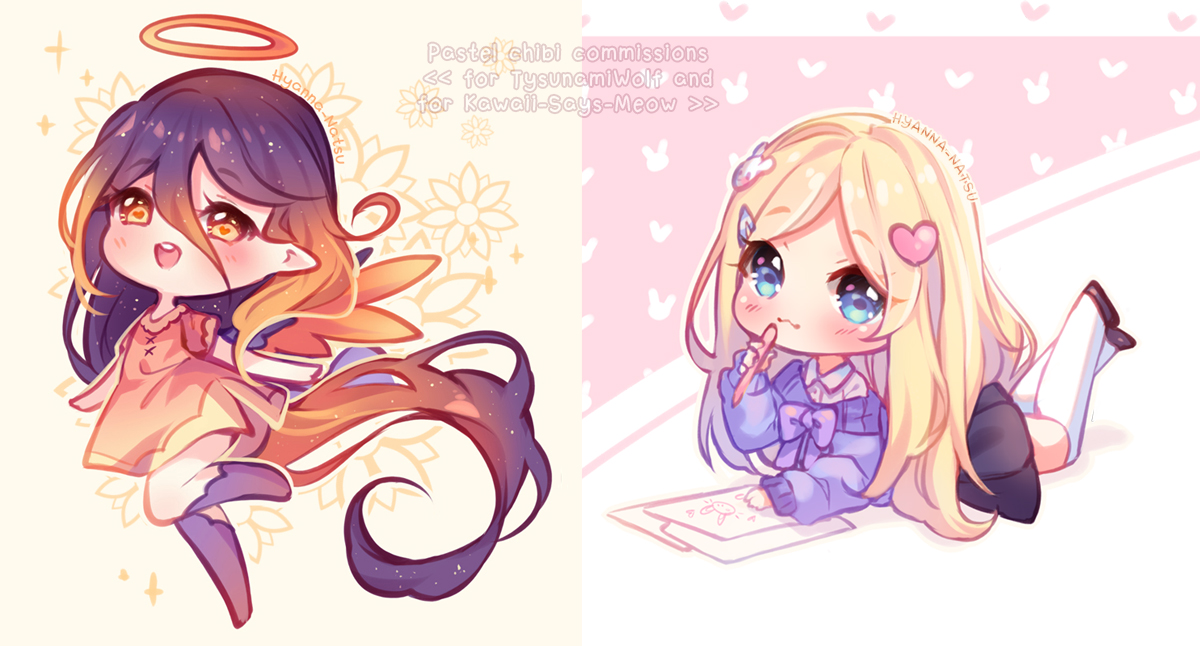 Watch
Tysunami OC colors caught my attention right away!
I love gradients like the one from the hair, it is so nice~

And she got little stars on it too, so magical ♥
While for the second... Her description said that she liked to draw,

I couldn't hold myself and draw her on a chill way having fun with her pink pencil and papers!
She is just too cute ♥ ♥ Super love her design too!
• • •
Tablet Gaomon M106K | Paint Tool Sai | Edited in Photoshop |
Art (c)
Hyanna-Natsu
Character (c)
TysunamiWolf
and
Kawaii-Says-Meow
(original design by
Nyamo-pon
)
Don't repost, copy, edit, sell or use without my permission.Commissions info | FAQ | Redbubble | You Tube