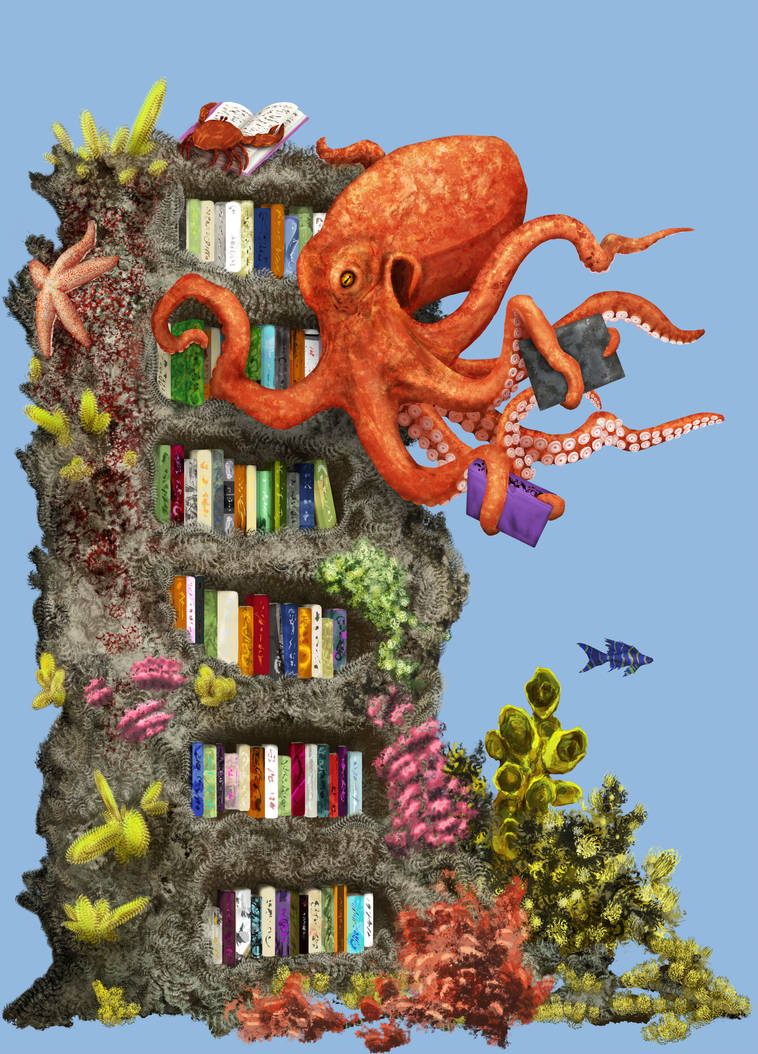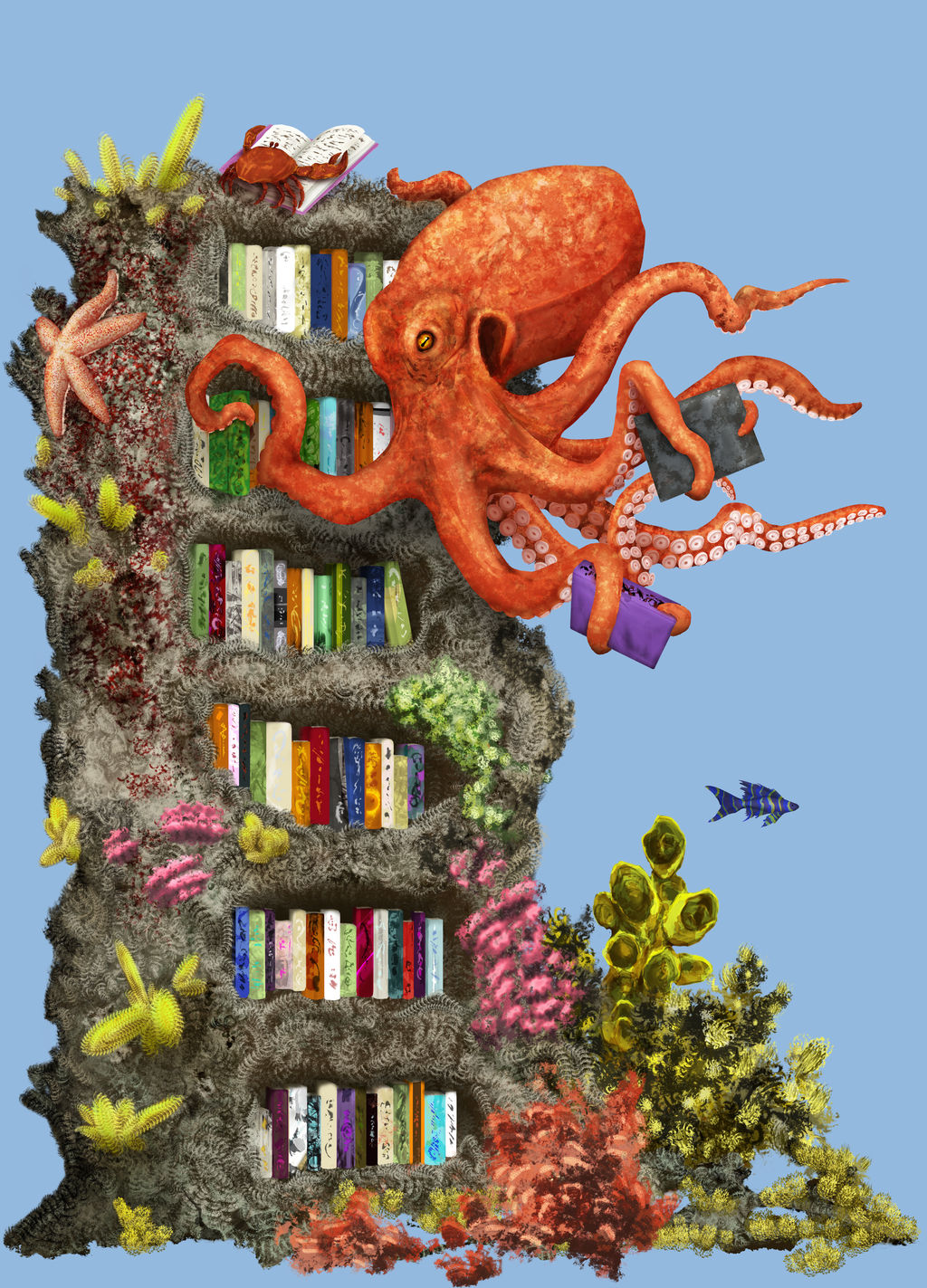 Watch
Do not dwell on the logistical problems of books underwater. Simply enjoy this aquatic library and its cephalopod librarian. Available on apparel at threadless:
hwango.threadless.com/designs/…

Him is JUST BOOFUL. Sometimes I wish I WAS an octopus... need all those arms, and to be able to metamorphose into a wall, a rock, a pillow... anywhere to escape!

This fella is LOVELY and i notice his books must be MUCH read, they've not grown any coral or anenemones.

With my love and admiration Hwango... you know me, your fangirl!
Reply

Thanks!

Yeah, being an octopus is awesome! ...I mean...so I imagine. Heh. Of course I'm not an octopus. (retreats behind some coral)
Reply