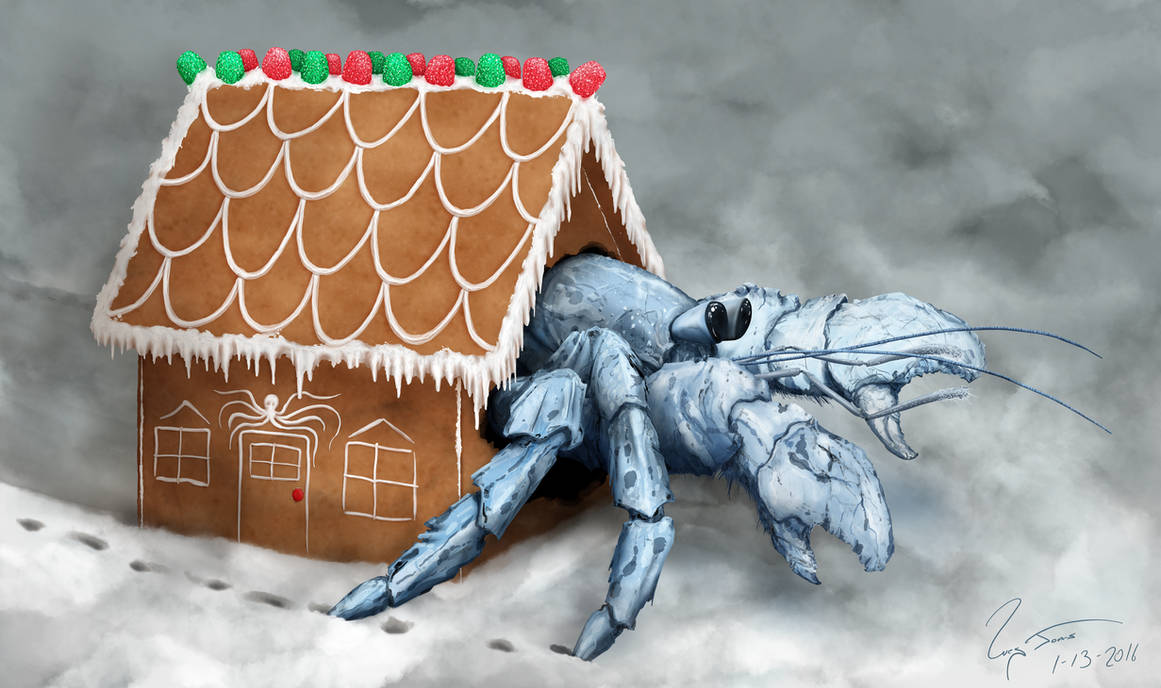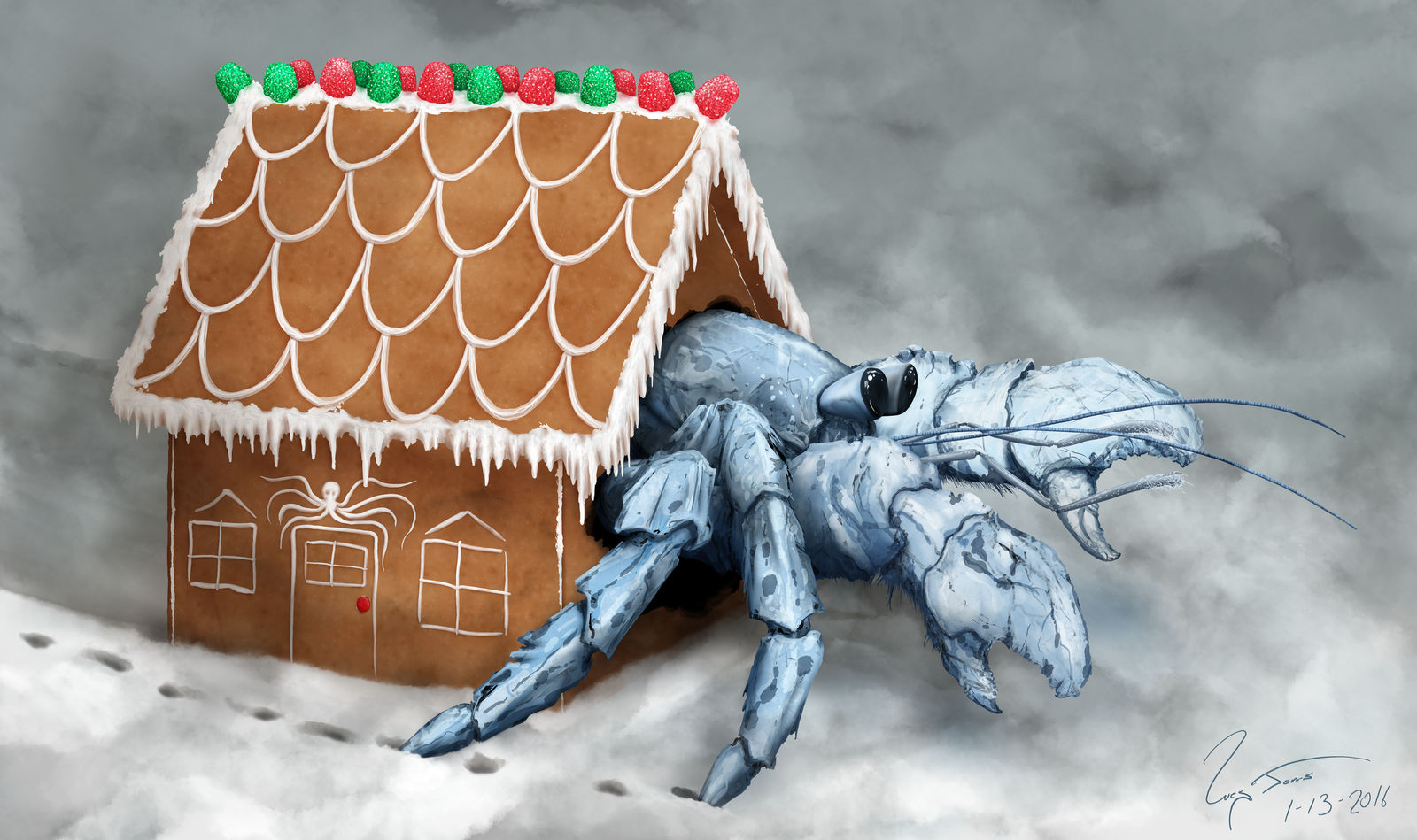 Watch
For quite some time now I've been thinking I should paint another hermit crab, but didn't have a terribly inspiring idea for what to do. Also from time to time I would think that if I ever manage to get to 12 of them I could make a calendar out of them. In December I finally had an idea that I liked for one I could put on December of this hypothetical calendar. Then of course I didn't have time to actually finish the painting in December, but oh, well. Better late than never!
Now available on t-shirts at Threadless:
hwango.threadless.com/designs/…

Oh, I would love to see a calendar! I've always loved your hermit crabs, and this gingerbread crab is no exception.

I look forward to seeing more!!
Reply

Nicely done

Reply