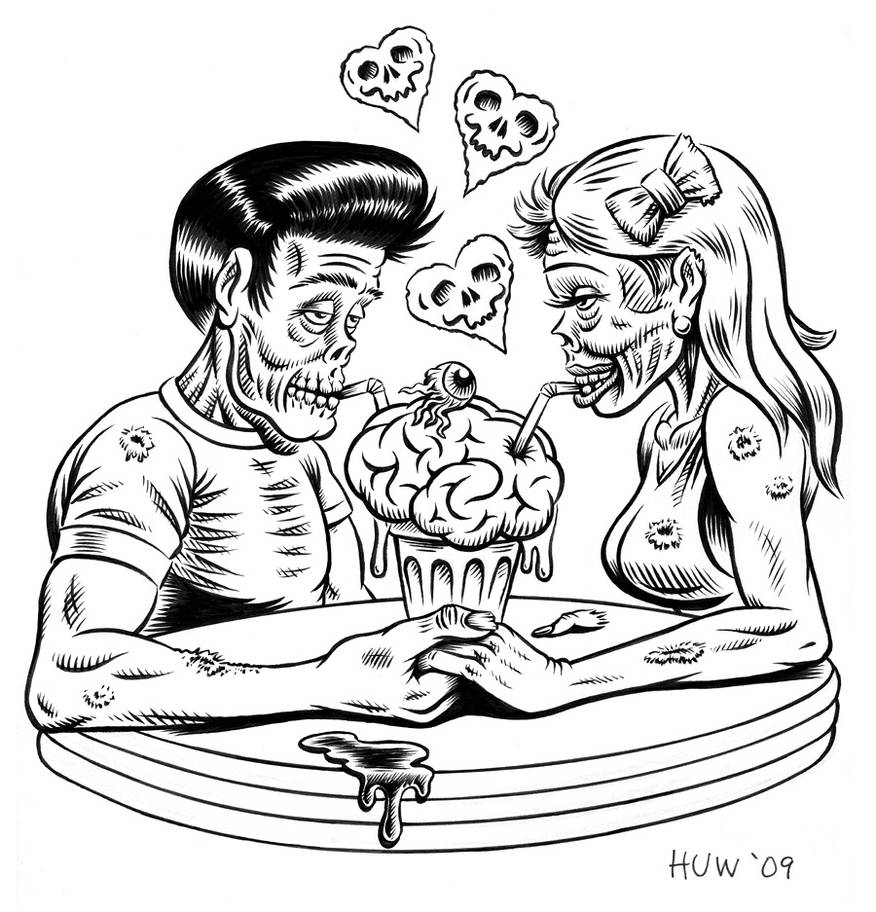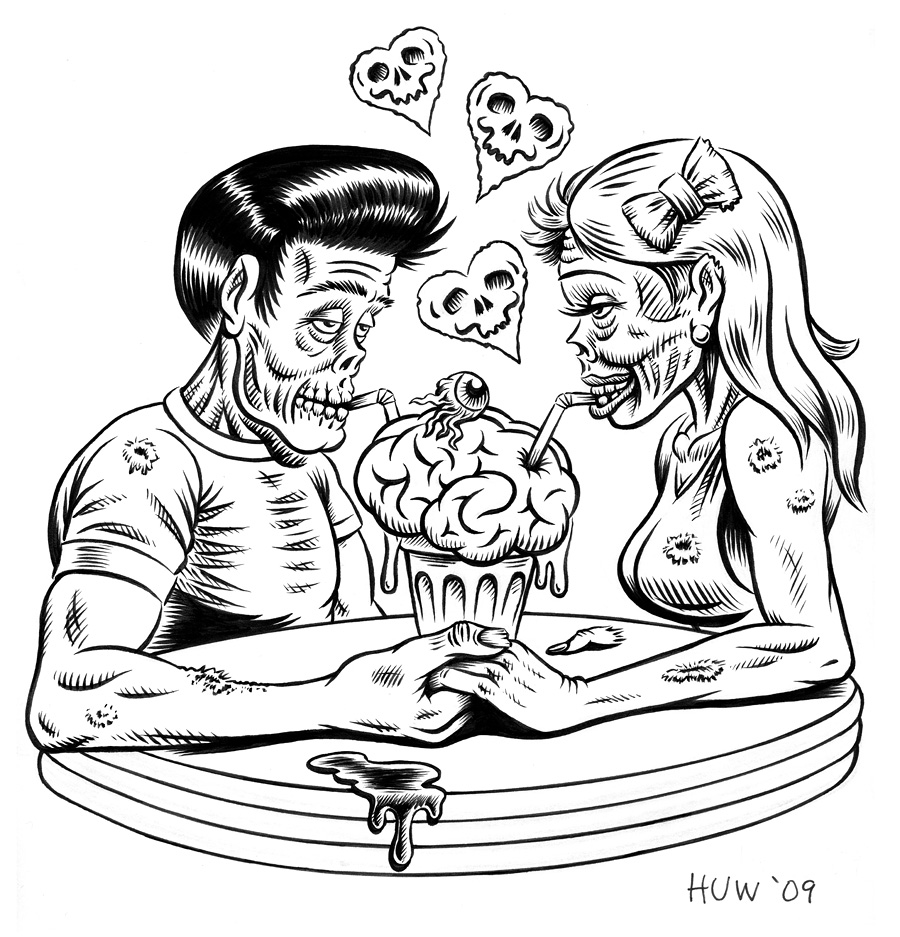 Watch
I'm uploading the unretouched inks for this piece...
[link]
...because I want to post it to a group that accepts plain inked drawings only. This was all done with brush (Winsor Newton Series 7 #2), except for the edge of the table, which was inked with a fine marker.
Thanks for looking!

brain wash shake, lovely (: very smooth lines


Reply

Haven't you ever seen a couple that you thought was "sharing a brain"? Well, these two really are. Thanks for the comment!
Reply

Unretouched...it's flawless!

Reply

Thanks man. This one came out better than usual. I often have to put the whiteout on with a trowel!
Reply