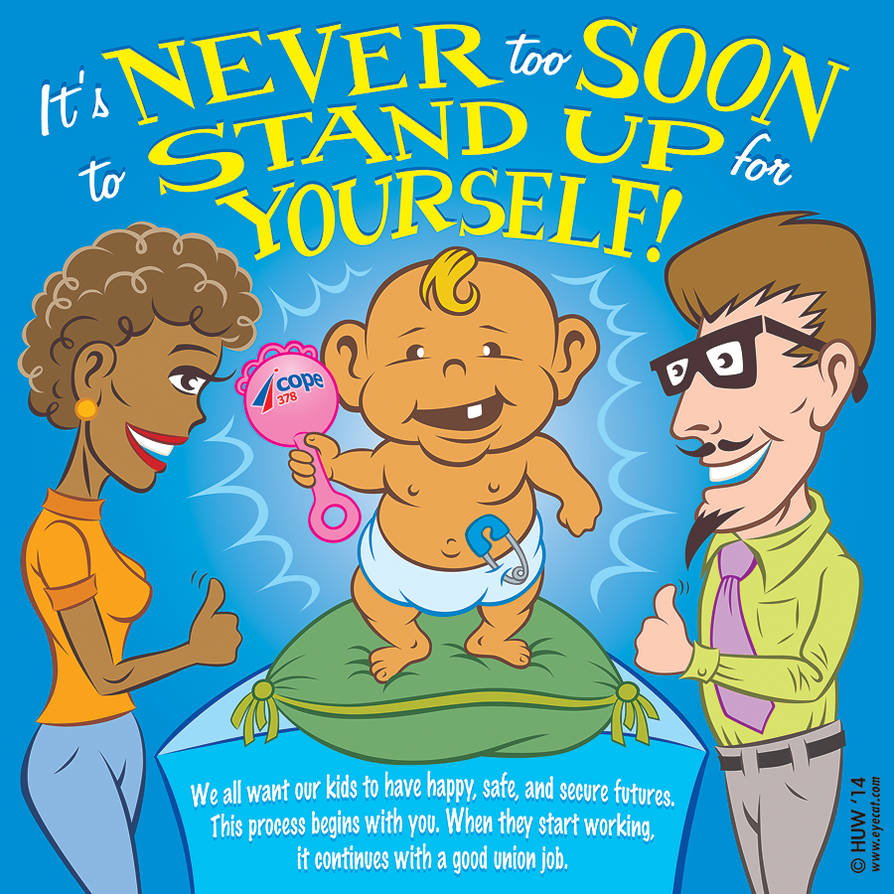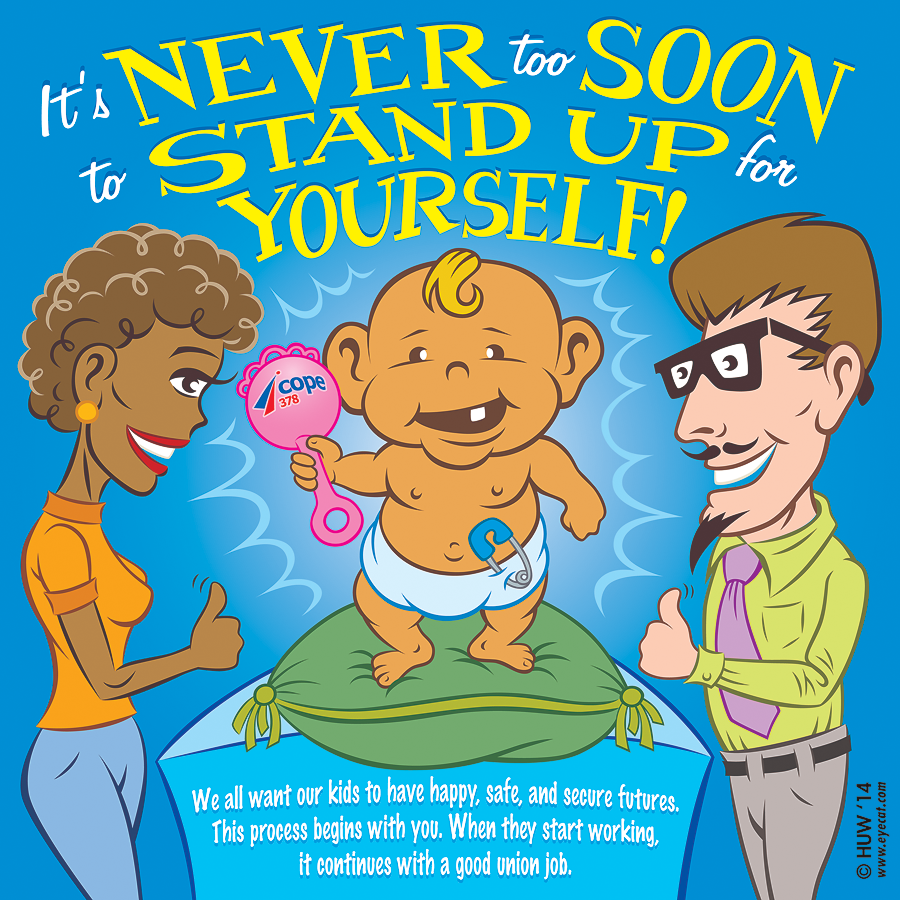 Watch
Another recent cartoon for the wonderful people at COPE 378. Great clients! Sometimes I like to do a different style, just for fun. This was drawn in vectors over a pencil sketch. The yellow text is all custom drawn, btw. Thanks for looking!

Reply

Reply

Great clean style, Huw! I particularly like the linework in the woman's hair and the colors-- and the text looks wonderful as well!
Reply

hehe

looks abit dangerous for the baby

..he might fall off!
Reply

Wow! What an inspiring message! I'm going to start standing up for myself right now. I'm sick of the way you molest me with your words. Stop verbally victimizing me, Huw! I'm a human being and I deserve to be treated like human being, you insidious swine! Why don't you go wallow in your filth and leave us humans alone!
Reply