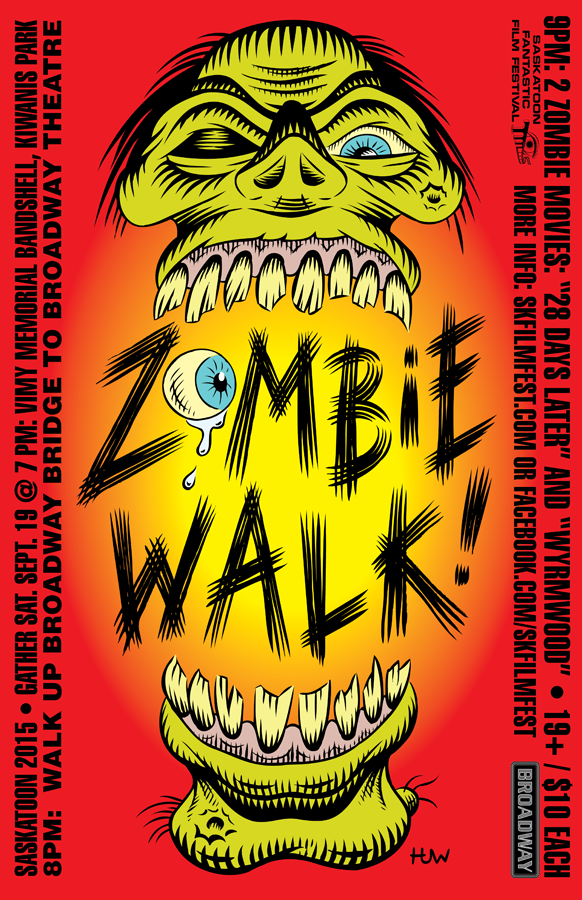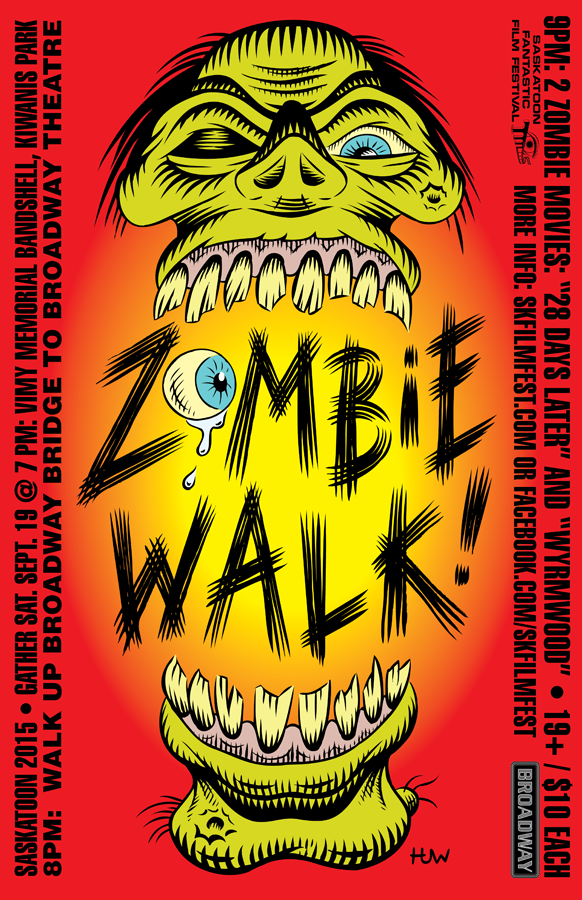 Watch
My artwork and design for the 2015 Zombie Walk Posters. Drawn in brush and ink then scanned, vectorized, lettered, and coloured in Adobe Illustrator. One of two colour schemes.

Sweet work, Huw!

Reply

Reply

this color combo is my favorite

Reply

Awesome poster. Are you going to the event? Sounds like it would be a hoot.
Reply

I don't do the actual zombie walk since I'm more than scary-looking enough as I am, but I will be at the movies with the zombies! The film called "Wyrmwood" intrigues me as it has an unusually high rating on Netflix. I wanted to watch it but I'm saving it for the big screen. I hope it's not a letdown!
Reply

The all yellow poster might draw more casual attention but for my money you've got to have the red behind the Zombie head for the contrast. And that is my two unsolicited cents. Nice work.
Reply

Reply