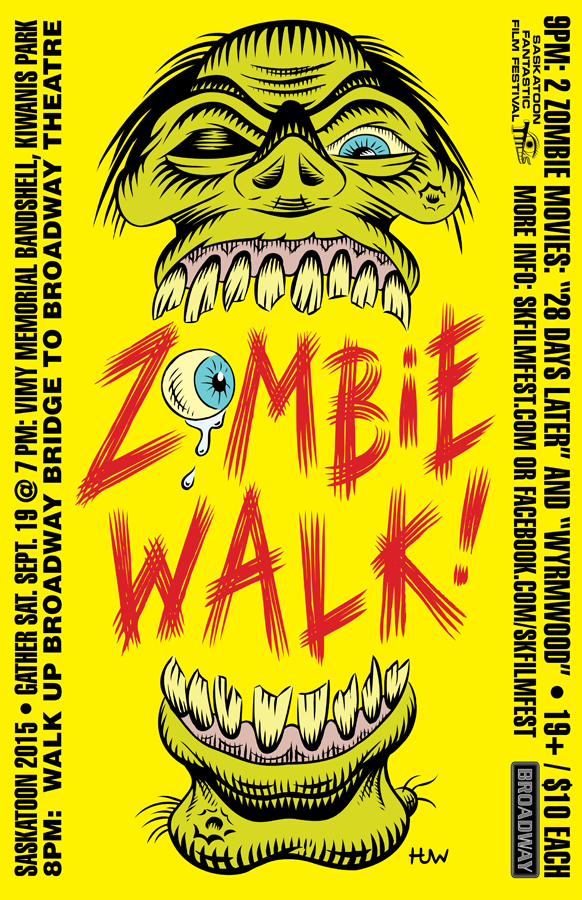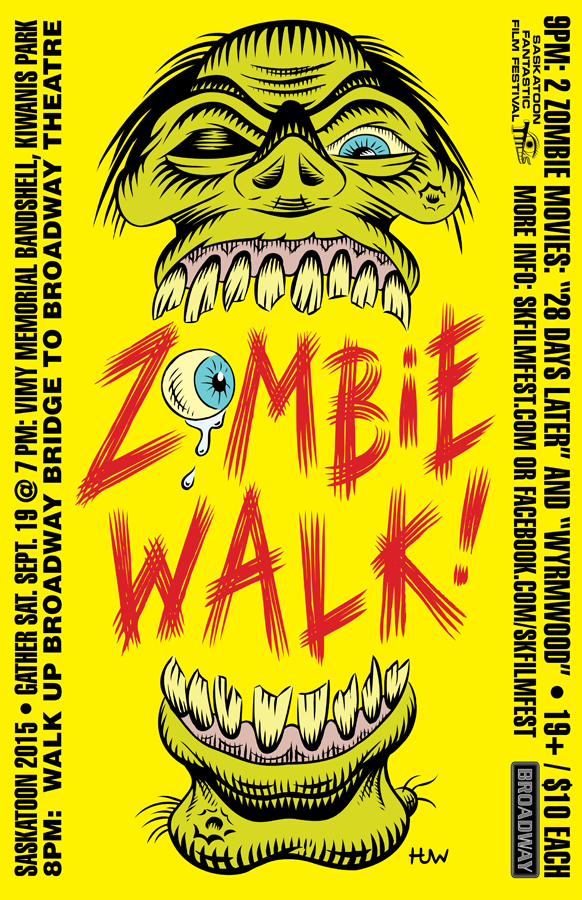 Watch
My artwork and design for the 2015 Zombie Walk Posters. Drawn in brush and ink then scanned, vectorized, lettered, and coloured in Adobe Illustrator. One of two colour schemes.

Reply

Great work! Inks are great, and the colors and overall composition are perfect. Very cool.

Reply

All cool stuff - but I like this one better than the red/yellow; fits in more with an overall traditional vibe, no hint of digital going on in my opinion.
Reply

Thanks, man! Yeah, I find DA's categories so odd and confusing. I usually work traditionally and digitally combined so their labels are NEVER quite right.
Reply

Dig those ink lines. Did you use a brush or a nib?
Reply

I use brush for everything. I've tried nib pens but I just seem to get the feel of the brush so much easier. The scratching noise seems weird to me after all the years of silent brushing, too!
Reply

looks wicked Huwman, this color combo is my fav of the two, cheers man!
Reply

Personally I can't decide. I'm hoping other people can't either and feel they have to buy 'em both! Ha, ha. Thank you very much!
Reply

Ha ha... Don't know you, never met you... But I can state unequivocally, you were born to be a hard-rock poster artist.

Reply