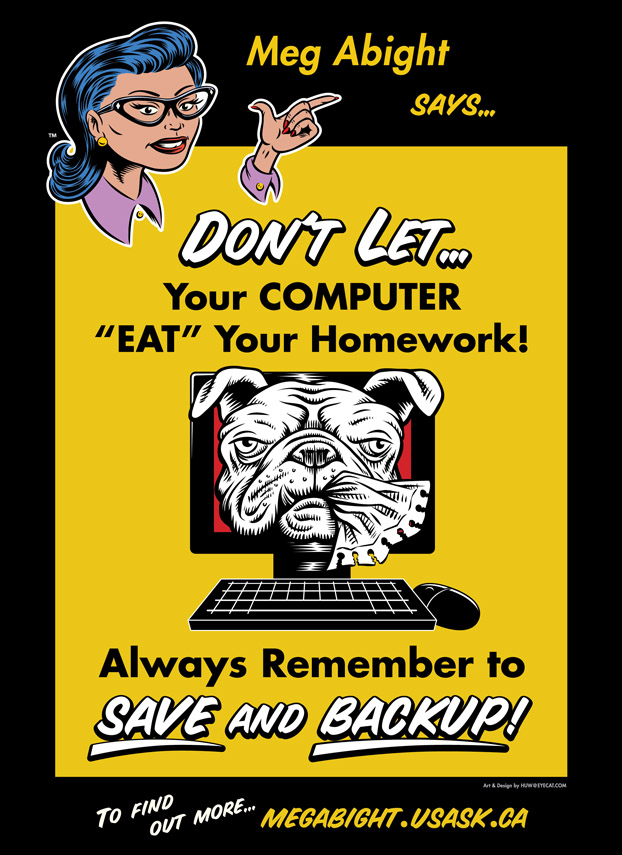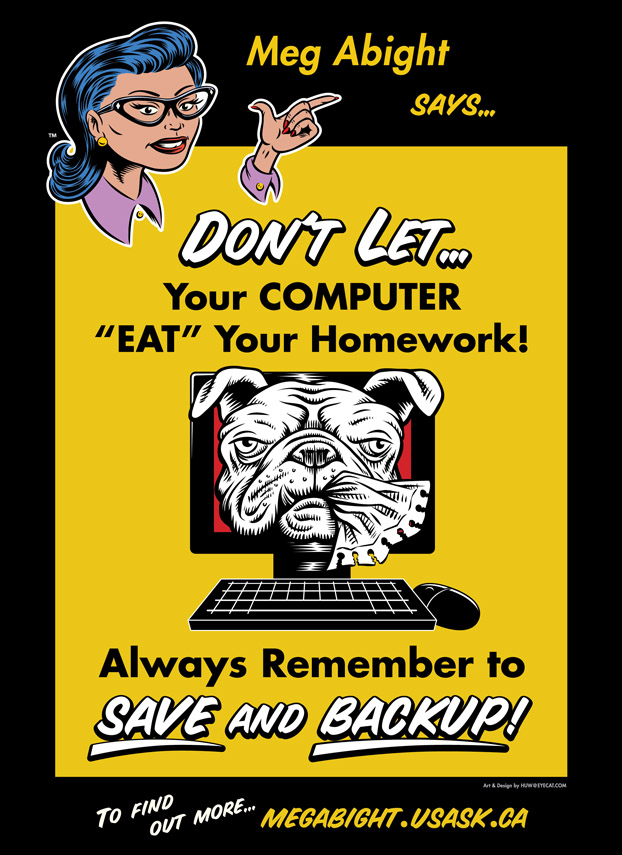 Watch
One of 6 retro style posters commissioned by The University of Saskatchewan to promote good computer etiquette and safety practices. The clients and I worked together on the ideas for each poster and then I did all the illustration, design, typesetting, etc.
Drawn with a brush and ink, then scanned and converted to vectors.
These were great people to work with and this job was s-o-o-o much fun.
Meg Abight's site is here:
[link]

i think i need this as a big poster above my desk
Reply

Actually, if you go to the website (in the description) I think you can download all the posters to print. It may only be 8.5" x 11" but I think it's all vectors so you could probably blow it up as big as you wanted.
Reply

this posters are a great and fun idea.
Reply